Russian Orthodox Church Leader Blames Invasion on Ukraine's 'Gay Pride'
A major religious leader in Russia has come out in support of the invasion of Ukraine and laid the blame on the support of gay rights.
Patriarch Kirill, the head of the Russian Orthodox Church, during a Sunday sermon called Russia's "military operation" in Ukraine a conflict over "which side of God humanity will be on" between Russia and Western countries that embrace more progressive values. In particular, he called attention to Ukraine's support of gay rights and the presence of gay pride parades, The Moscow Times reported.
"Pride parades are designed to demonstrate that sin is one variation of human behavior," Kirill said during the sermon. "That's why in order to join the club of those countries, you have to have a gay pride parade."
The church leader characterized pride parades as "loyalty tests," and said that countries looking to ally with Western powers must embrace them or be shunned. Further, he claimed that the breakaway regions of Ukraine at the heart of the current conflict, collectively known as Donbas, have "fundamentally rejected" such values.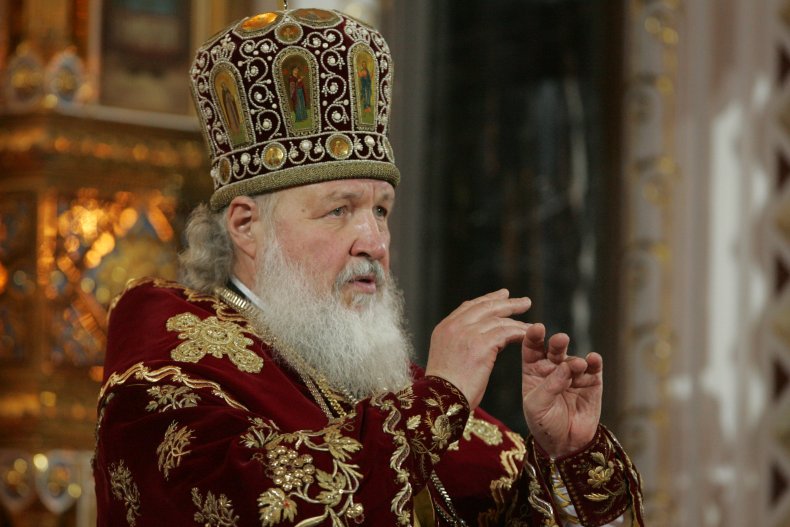 "For eight years there have been attempts to destroy what exists in Donbas," Kirill continued, referencing the start of Kyiv's conflict with separatist regions in 2014.
"And in Donbas there is a rejection, a fundamental rejection of the so-called values that are offered today by those who claim world power. We know that if people or countries reject these demands, they are not part of that world, they become strangers to it."
Ultimately, Kirill called the invasion of Ukraine a conflict about things "far more important than politics," and insinuated that the embrace of progressive western values would lead to the end of civilization. As noted by The Moscow Times, the Russian Orthodox Church has in the past been criticized for seeming to keep in step with the values and goals of the Kremlin during President Vladimir Putin's time in power.
"If humanity accepts that sin is not a violation of God's law, if humanity accepts that sin is a variation of human behavior, then human civilization will end there," he said.
In contrast to the stance by the Russian Orthodox Church, Pope Francis, leader of the Roman Catholic Church, has explicitly condemned Russia's invasion of Ukraine as a war.
"In Ukraine, rivers of blood and tears are flowing," the Pope said on Sunday while addressing followers in St. Peter's Square. "This is not just a military operation but a war which sows death, destruction and misery."
Francis also referred to Ukraine as a "martyred country" and urged other nations to offer humanitarian aid to its people.
Newsweek reached out to ILGA-Europe, an LGBT rights group, for comment.