Russian Orthodox priests have tackled the issues of drunkenness and casual sex in the city of Tver by pouring holy water over its residents from an aircraft.
Father Alexander Goryachev, along with local bishop Metropolitan Savva, marked the annual All-Russian Sobriety Day on September 11 by dousing the city with more than 18 gallons of holy water in order to "protect the city afflictions befalling it, from all accidents and social adversity", Savva told Tver News (via the BBC).
Since 2006, Goryachev has been marking the sobriety day celebrating the beheading of John the Baptist by flying over Tver along with the "Inexhaustible Chalice," icon, which Orthodox Christians believe can help those suffering from drug and alcohol addiction, reports The Moscow Times.
Goryachev said these journeys have been successful, describing how one man quit alcohol on the spot when he saw his plane fly over a previous year.
"A man saw our plane flying overhead, and told his wife there and then that he would give up the drink—and he did," he told Tver News.
A second man also told Tver News he quit after arriving from Tver from Moscow to ask for the Inexpressible Chalice icon to help him. Whilst in Tver, he met his future wife and the pair remain in Tver to this day.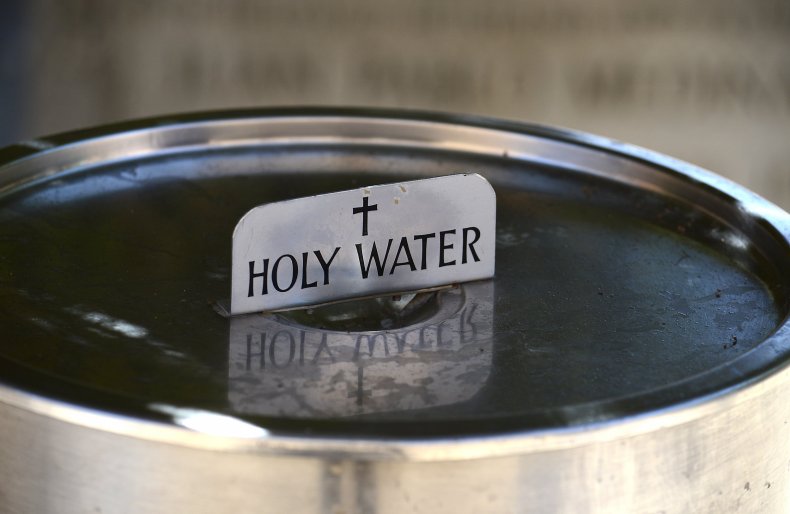 However, this year the priest felt an additional step was needed in order to help those with their battle from addiction and decided to bring along the specially blessed water to pour from the aircraft.
Goryachev said the holy water had to be poured from the air through a chalice, not an aspergillum which priests traditionally use in church.
"This stops the spray from being blown back into the plane," he said to Tver News.
Savva said he recited a prayer before pouring the water down on Tver at a height of around 200 to 300 meters.
Savva and Goryachev were bemused why people would be skeptical about their actions and insisted it is a genuine effort to try and get people to quit their vices.
"What is the joke? That we're trying to help people get rid of diseases? We promote stopping alcohol consumption, drugs and fornication—is this laughable?" Goryachev told Tver News.
"Let them laugh and we will do our job," he said.
The priests believe that all illnesses and physical ailments have a spiritual root, meaning holy water is an effective treatment.
"Every illness is caused by a virus, and viruses are demons. That's why every illness is first and foremost a spiritual illness," Goryachev said.