Russian Parliament Approves Blacklist of Violent Football Fans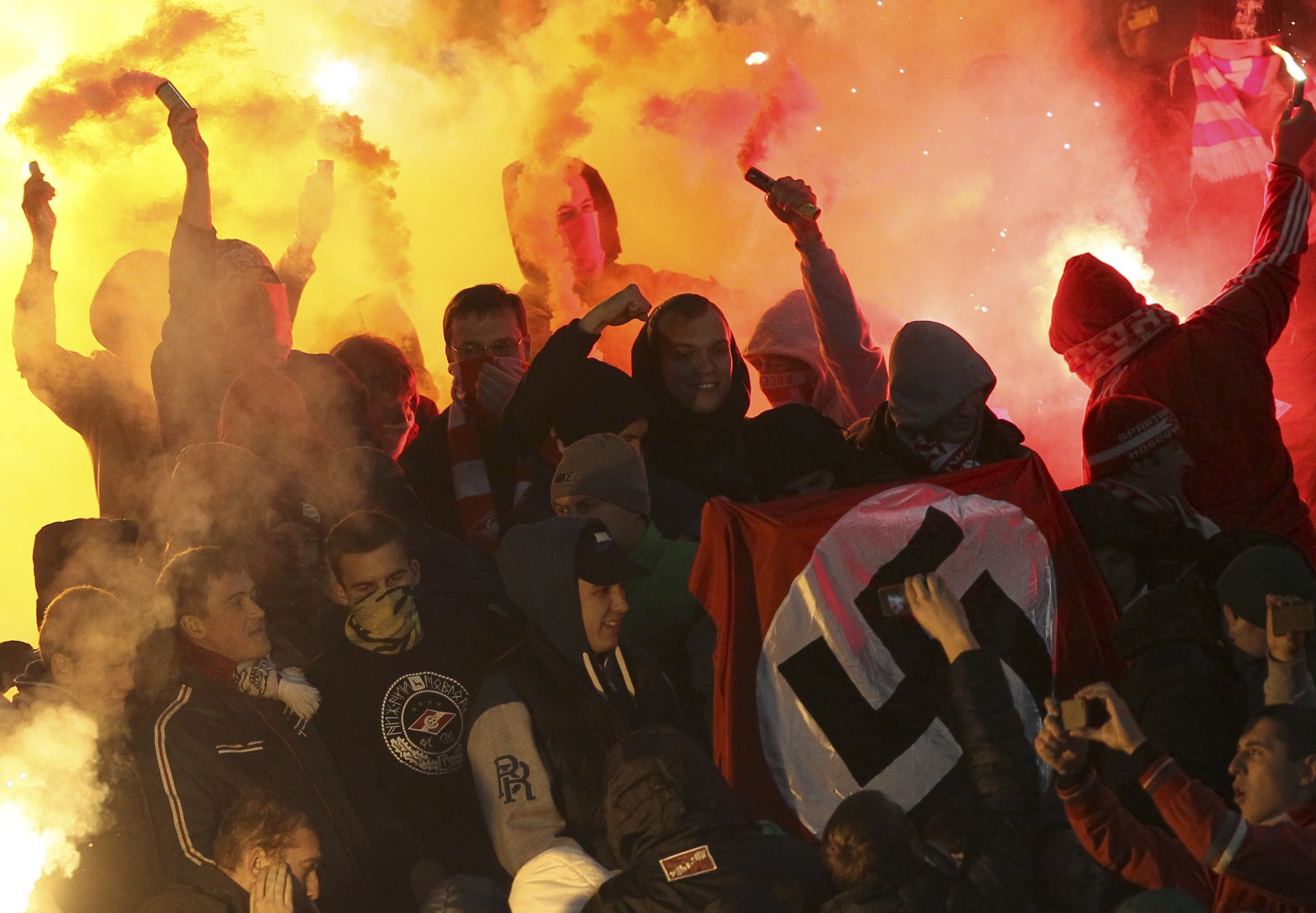 Russia's lower house of parliament has approved the first reading on Wednesday of a bill to blacklist violent football fans, after Russian and English supporters brawled in France near at least two Euro 2016 venues.
Russia is due to host the 2018 World Cup and its sports stars and fans are facing increased scrutiny in the lead up to the competition. Its athletes face a potential exclusion from the 2016 summer Olympics over reports of state-sponsored doping; arguably Russia's most famous sports star, tennis ace Maria Sharapova, has been suspended for two years after a positive doping test; and its national football side could be excluded from Euro 2016 should hooligan supporters continue to wreak havoc in France.
Russian parliamentarians took a step towards preventing violent fans from disrupting the 2018 World Cup, as they passed a draft law on banning some fans from venues for poor discipline. The draft law would require Russia's Interior Ministry to set up a blacklist of fans who will not be allowed into stadiums.
The list, to be published on the ministry's website, would comprise people ruled by a court to be too violent to attend sporting events. Last year, when the bill was first drafted, Russian media reported that nearly 3,000 fans' names were on the list, the majority of whom were fans of Moscow's Spartak, Lokomotiv or CSKA clubs.
Fans would be able to get off the list once they have served their bans, the lengths of which would be determined by a Russian court.
The bill is likely to pass the second reading before the end of the month to be ratified by the president.