Russian Parliament To Discuss Punishments For MPs That Go Off Topic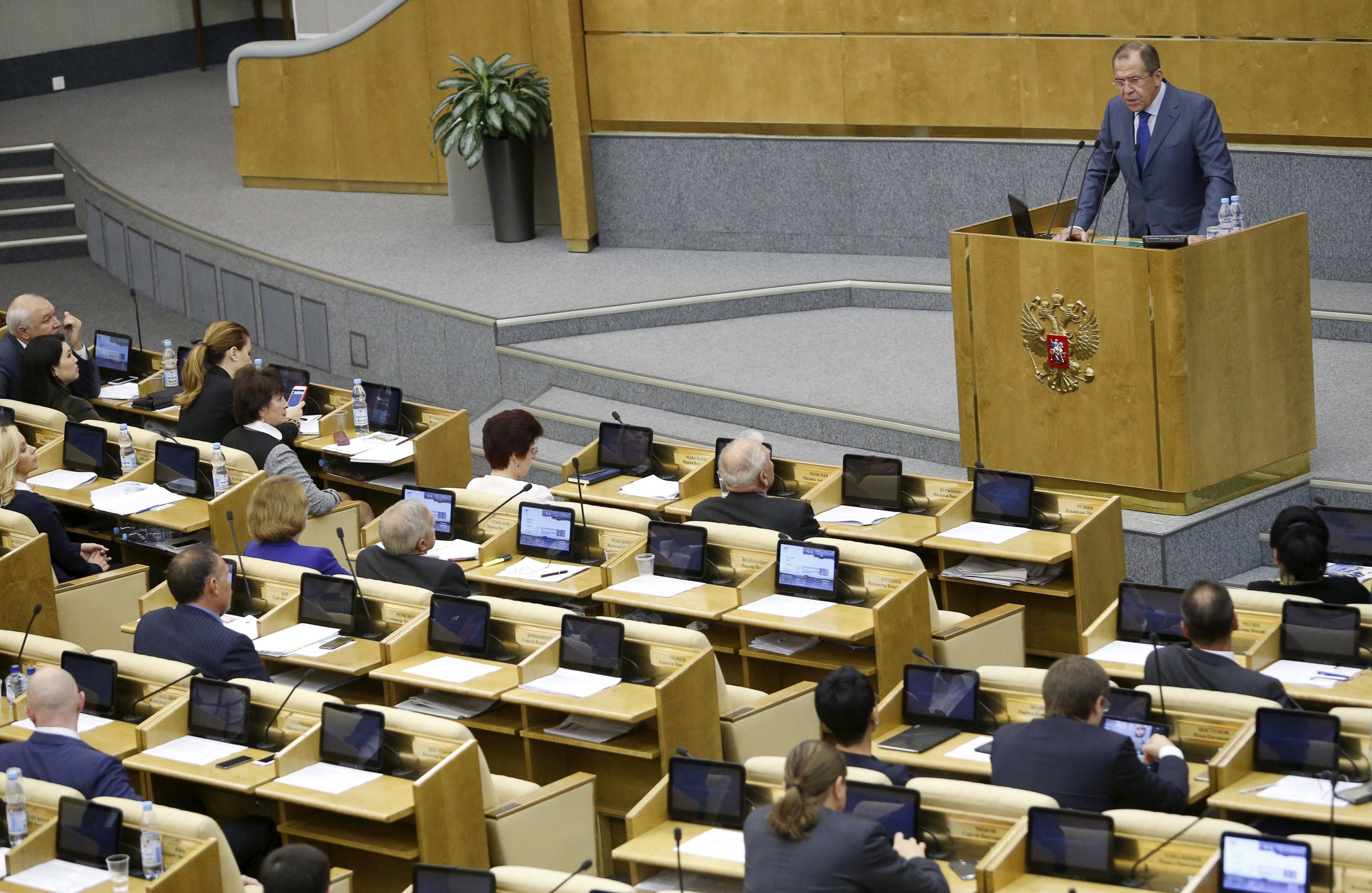 Russia's lower house of parliament (the Duma) could introduce punishments for lawmakers who go off-topic in their speeches, Russian national daily newspaper Izvestia reported.
According to Ivan Demchenko member of the Duma from President Vladimir Putin's United Russia party and part of the Duma's committee on house regulations, parliament will decide on how to deal with very talkative MPs this Spring.
One of the punishments for taking the floor and veering off topic, that could be introduced is temporary bans from speaking something that is already in place in Russia's upper house of parliament. There senators can be put to a vote to determine if they have gone off on an unnecessary tangent and their right to take the floor in future can be taken away. Their peers are also allowed to interrupt them without disciplinary repercussions, if it is agreed they have changed the topic of conversation.
"I think after the holidays, during the Spring session, we will look at such amendments. I suppose a work group will be set up, who will deal with these matters and after that it will be our committee," Demchenko said.
Another member of the committee, Vladimir Pozdnyakov, who is also an MP for the Communist Party has said he is against a ban on speaking but believes there ought to be restrictions on how long a speech can be, which would force lawmakers to be concise.
"I'd be completely against establishing regulations on the contents of a speech," Pozdnyakov told Izvestia.
Senator from Samara, Sergey Mamedov who is in the regulations committee of parliament's upper house—where these rules are already enforced—explained that the bans were introduced to prevent lawmakers from using the time dedicated to asking questions about bills for "self-PR".