Russian Parliament Warns Europe's Longstanding Peace in Jeopardy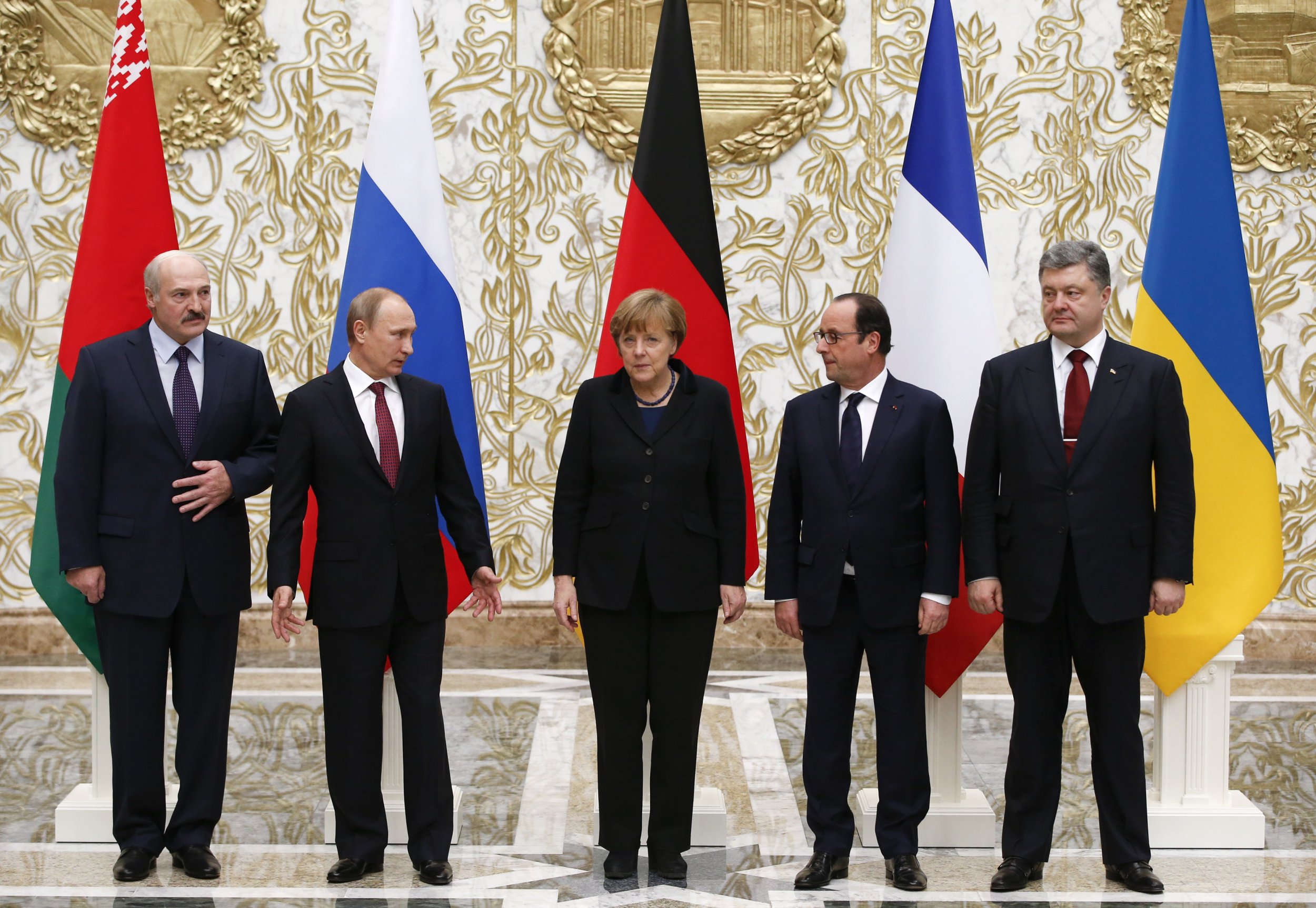 An extraordinary letter addressed to the European Parliament and the Council of Europe, among other recipients, reportedly sent from the Russian Parliament paints the war in Ukraine as a fight against Nazism and says Russia is ready to "mobilize all forces" to defend stability in Europe, provoking both ridicule and anger in Sweden, after surfacing there this week.
The sensational letter, signed by the State Duma chairman Sergey Naryshkin, a known hardliner with a close relationship to Putin, warns of a "fragmentation in Europe" and says that continuing sanctions, the crisis in Ukraine, and January's terror attacks in Paris, jeopardise "the possibility of a peaceful life for over 800 million Europeans".
The letter urges European parliamentarians to stop the crisis, and conjures imagery of both the Second World War and the Cold War. "We shall not allow the heirs of this criminal ideology [Nazism] to sow discord and alienation in the European family of nations. Such a split has already once in our common history resulted in death and misery, suffering and ruined fortunes, hunger and devastation," reads a translation seen by Newsweek.
"The enormous responsibility for the future of our continent, imposed on members of parliament, leads us to mobilize all forces and means so Europe will henceforth remain a continent of stability and prosperity," it continues, concluding: "We urge you, ladies and gentlemen, to realize what brink the world is on."
The letter was addressed to all the national parliaments of Europe, the European Parliament, the OSCE Parliamentary Assembly and the Council of Europe, although its contents has so far only been covered in the Swedish media, after the Russian Embassy there forwarded the letter on to Swedish politicians. It is dated January 23rd, although it has only surfaced this week, coinciding with an important foreign policy debate in Sweden.
Spokespeople for the European Parliament and the Council of Europe said they were not aware of the letter.
Several Swedish politicians have expressed their anger at the letter's threatening tone, and some Swedes go as far to say that it constitutes a threat of war, albeit one couched in diplomatic language. In the same week that the terms of a ceasefire were hashed out in Minsk over the crisis in Ukraine, Swedes are saying the letter is a way of warning Europe to leave Russia to take care of Ukraine.
Patrik Oksanen, political editor of Swedish daily newspaper Hudiksvalls Tidning, says the letter shows that "in indirect words, they are threatening World War Three in Europe. It is not a direct threat, but another instrument of the Russian propaganda."
Yet Oksanen is concerned that pro-Russian propaganda is growing in Sweden, and is concerned that the slick Russian propaganda machine may be swaying politicians and ordinary people across Europe, particularly those who are more anti-establishment in mindset. "They are using their influence in both showing their strength that Sweden is weak and trying to influence the politicians and voters that Sweden should get off Russia's back and not to start any trouble with them, such as by joining NATO."
Oscar Jonsson, PhD candidate at the Department of War Studies, King's College London, agrees. "Propaganda is seen as absolutely crucial to the Russian government both internally and externally. Russians are very good at playing their enemy."
"This letter fits the Russian narrative very well that Europe is supplying arms to Ukraine to escalate the situation into war, thereby sowing fear amongst European politicians."
Anke Schmidt Felzmann, a research fellow of the Swedish Institute for Internal Affairs, interprets the letter as scaremongering, and says that even the rhetoric from the Russian foreign ministry has been getting progressively more hostile and unpleasant over the past eight to 10 months.
"They are telling Europeans that there will be a major war in Europe. This is deliberate posturing, and the people of Sweden should be worried by it. What does it mean for us? The message is clear: Russia will not back down and is ready to wage a prolonged war against "the West", by all possible means."
Relations between Sweden and Russia have been growing increasingly tense, particularly in the wake of last year's hunt for a Russian submarine thought to be lurking in the Stockholm archipelago.