Watch: 1,000 People in Moscow Queue For Slice of Giant Christmas Pie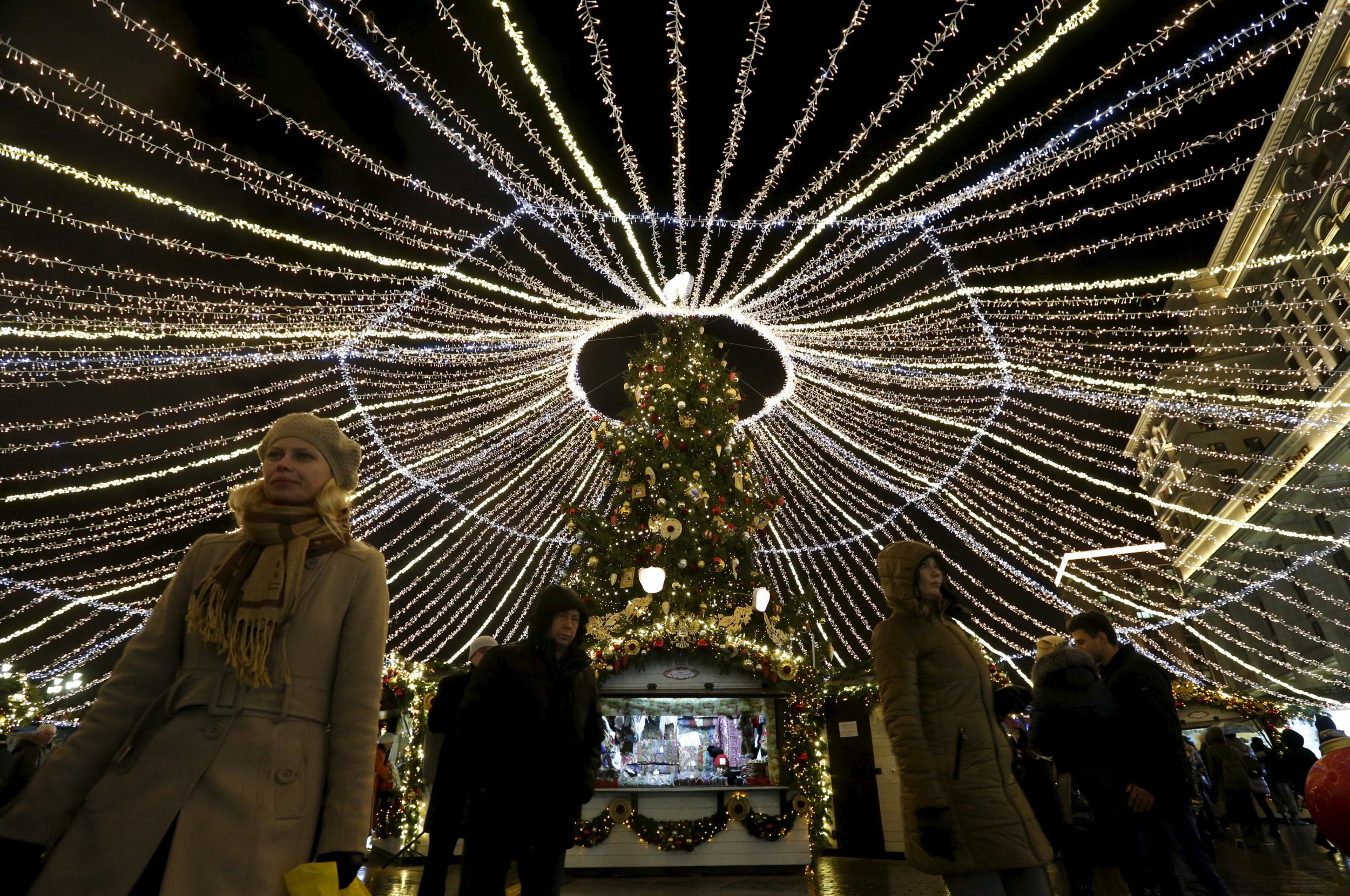 Over 1,000 people cued in central Moscow to be treated to a slice of giant pie in front of the walls of the Kremlin, as Russia marked Orthodox Christmas on Thursday, local radio station RSN reports. The Orthodox Church celebrates Christmas on January 7, and a holiday village was set up for Muscovites and visitors to the city in Manezhnaya square.
A huge queue, stretching into nearby metro stations, quickly formed when organisers of the festivities unveiled a 400kg pirog—essentially a Russian apple and cherry pie — and proceeded to give it away on a first come, first serve basis. The desert took two days and 30 people to make, according to Iryna Suhotina, a spokeswoman for the holiday village.
"It was carried by 12 people to the square and we had to take the roof off the stall to put it on the table," Suhotina said. "If this one isn't enough then we have 14 more pirogi ," she added.
With footage from the stall, Russian TV channel Ren TV reported that organisers were hoping to feed over 2,000 people with the delicacy. By 4pm in the afternoon, seven out of the 14 pirogi had been eaten and police were trying to clear and close the exits from the nearby Okhotny Ryad metro station as the queue of people still lining up had filled most of the station, RSN added.
State news channel Rossiya 1 reported from the capital's other festive hotspots, including the fashionable Tverskaya Street, Moscow's analogue to the likes of Fifth Avenue and Bond Street. Moscow city council also organised an ornately lit Christmas village in front of the gates of the city's world renowned Bolshoi and Maly theatres.