Russian Pilot Blew Himself Up With Grenade to Avoid Capture in Syria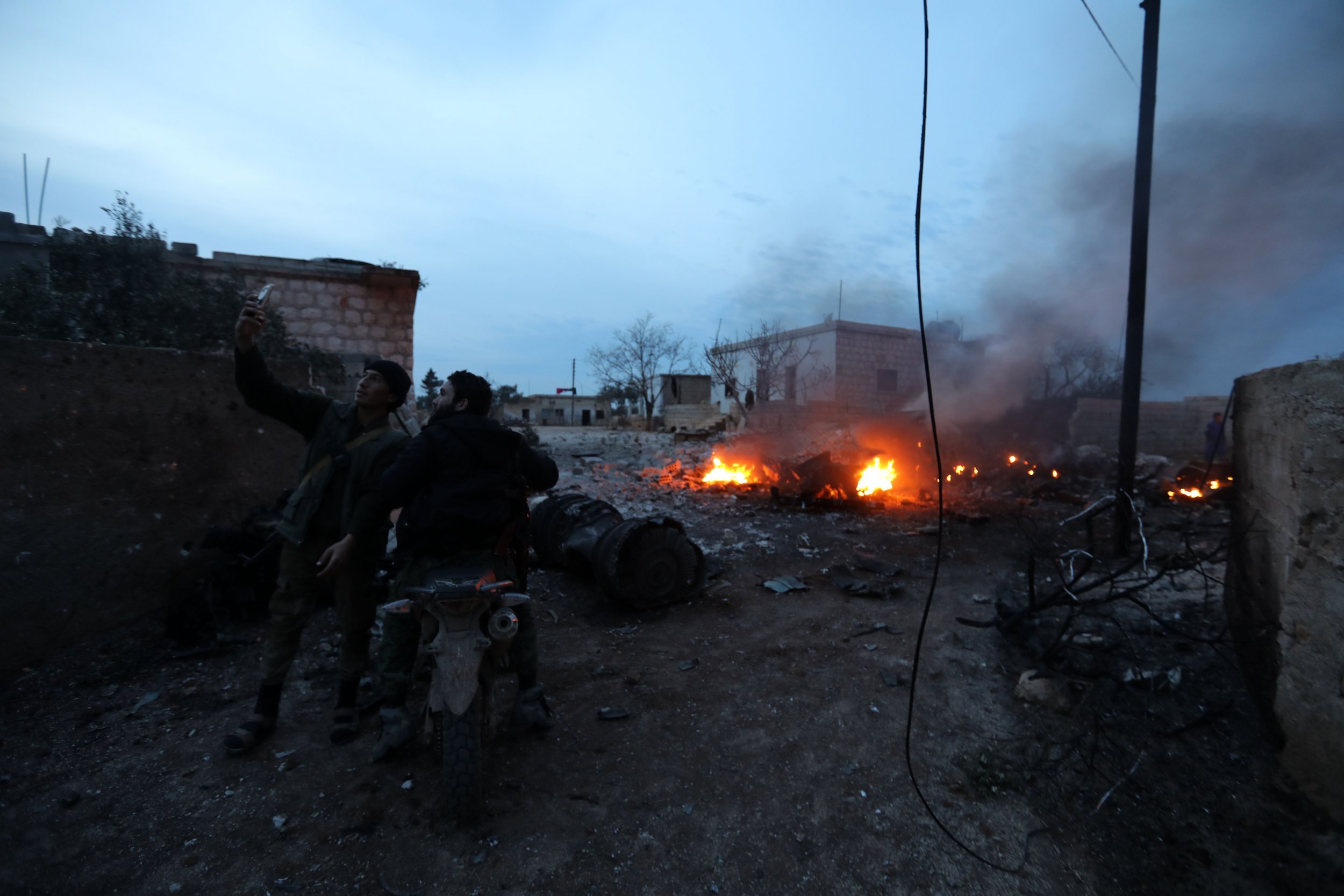 A Russian pilot who was shot down by militants over Syria blew himself up with a grenade in a last ditch-attempt to avoid capture, Moscow announced.
It had originally been reported that the Sukhoi Su-25 pilot died in a shootout after ejecting from his plane, but the Russian Ministry of Defense clarified his fate in a statement to the Interfax news agency on Monday.
Related: Russia hits rebel strongholds in Syria after jet is shot down
In dramatic video footage, Air Force Major Roman Filippov, armed only with a handgun and grenades, was surrounded by militants before he screamed, "This is for our guys!" in Russian and blew himself up.
Filippov will be awarded Russia's Hero of Russia award, according to the statement, confirming an earlier report by daily newspaper Kommersant.
Immediately after reports of Filippov's death, Moscow announced new attacks in Idlib province in which about 30 rebels were reported killed. Civil defense sources on the ground told Reuters that the Russian attacks hit several residential areas, killing civilians.
Rebels shot down the Su-25 with what appeared to have been a man-portable air-defense system. Kremlin spokesman Dmitry Peskov said he did not have "precise information" about the origin of the weapon.
The last time a Russian jet was downed in Syria was in 2015, when Turkey fired at an Su-24 jet whose pilot was killed by rebels on the ground. The incident prompted a dramatic collapse in relations between the two countries, with Moscow hitting Turkish businesses with sweeping sanctions.
Russia and Turkey recovered following Turkish President Recep Tayyip Erdoğan's disillusionment with Western allies in the aftermath of an attempt by factions of his own military to oust him from power.