Russian PM Dmitry Medvedev Tells Cabinet West-Imposed Sanctions Won't End Soon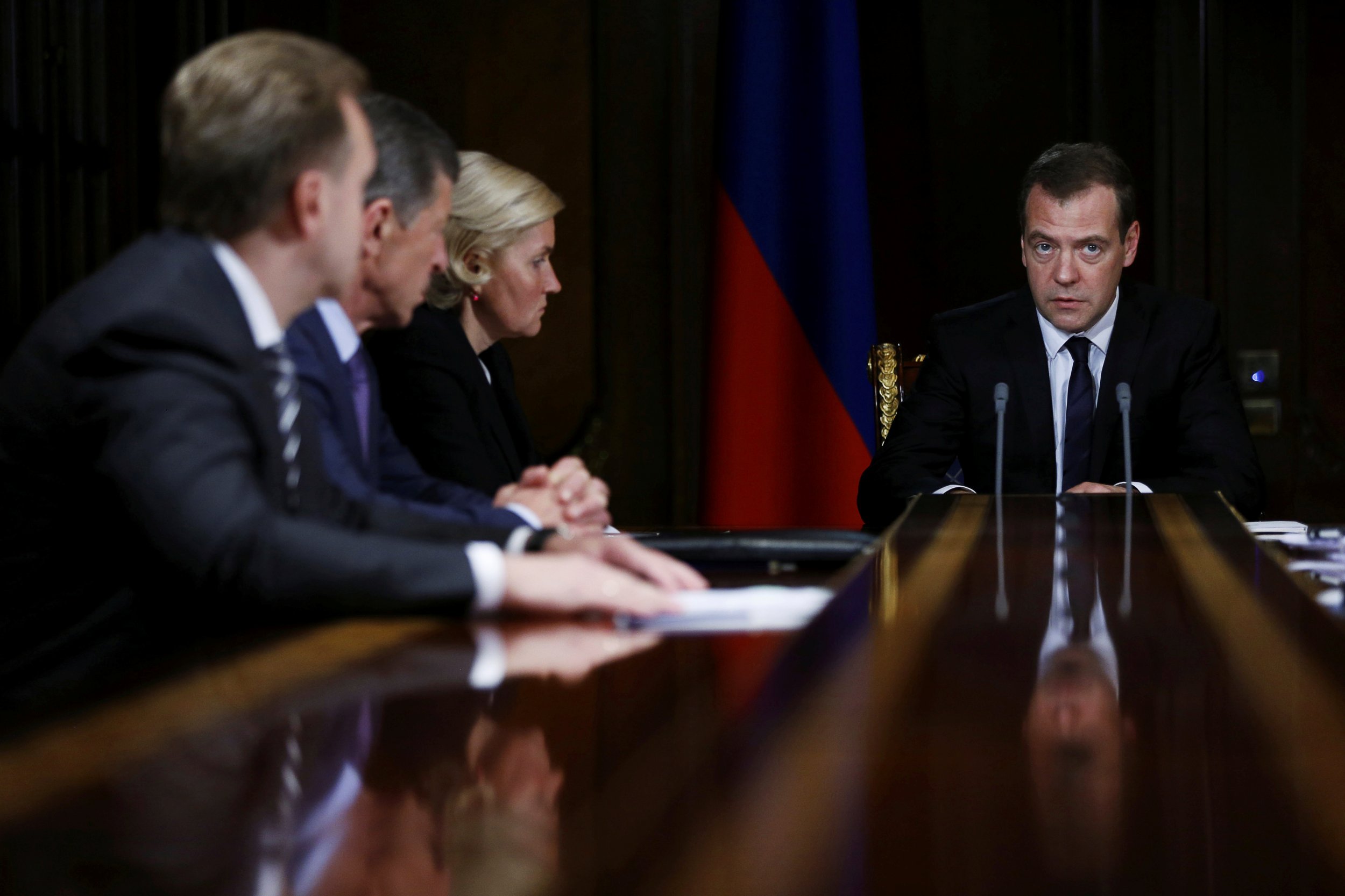 Russian Prime Minister Dmitry Medvedev has quashed hopeful speculation in Moscow that Western sanctions on Russia could soon be lifted with President-elect Trump set to take office.
Medvedev's deputy, Igor Shuvalov, expressed optimism last week that sanctions will soon be dropped thanks to an imminent rapprochement in Russian and U.S. ties. Medvedev, however, opted to rein in the projections of some of his more ambitious ministers Thursday.
"We shouldn't delude ourselves," Medvedev told state news agency Itar-Tass, discussing sanctions and the low price of oil. "They will continue in the medium future. In any case we will be coming at it from a conservative prognosis."
"We need to move on to adapting the economy from external risks to guiding it on course to reliable growth and try to give this development a good dynamic, despite the fact that previous negative factors such as sanctions and relatively low energy prices continue."
Russia ran a budget deficit of 3.56 percent of GDP last year and, due to the persistent volatility of the price of oil, its top export, the government agreed three annual budgets at once, in the hope of lending some stability to the economic equation.
Medvedev said the budget, accepted by President Vladimir Putin last month, was part of the "tools" necessary to resolve the crisis. But it remains to be seen if Russian business will receive the boost of a lifting of sanctions, as well as an end to Moscow's import embargo.
Medvedev's comments were echoed shortly afterwards by German Gref, the head of Russia's Sberbank, a state-owned banking and financial services company, who said he did not envision sanctions being dropped soon.
Although U.S. President-elect Donald Trump has spoken about a potential lifting of sanctions, his pick for Secretary of State, Rex Tillerson said sanctions on Russia must remain in place for the time being.
The sanctions on businesses close to the Kremlin were imposed in 2014 and have been repeatedly renewed, with the intention of persuading the Kremlin to return Crimea to Ukraine and end support for armed separatist forces in Ukraine's east.