Russian Pollster Brands Scottish Independence Referendum 'Last Century'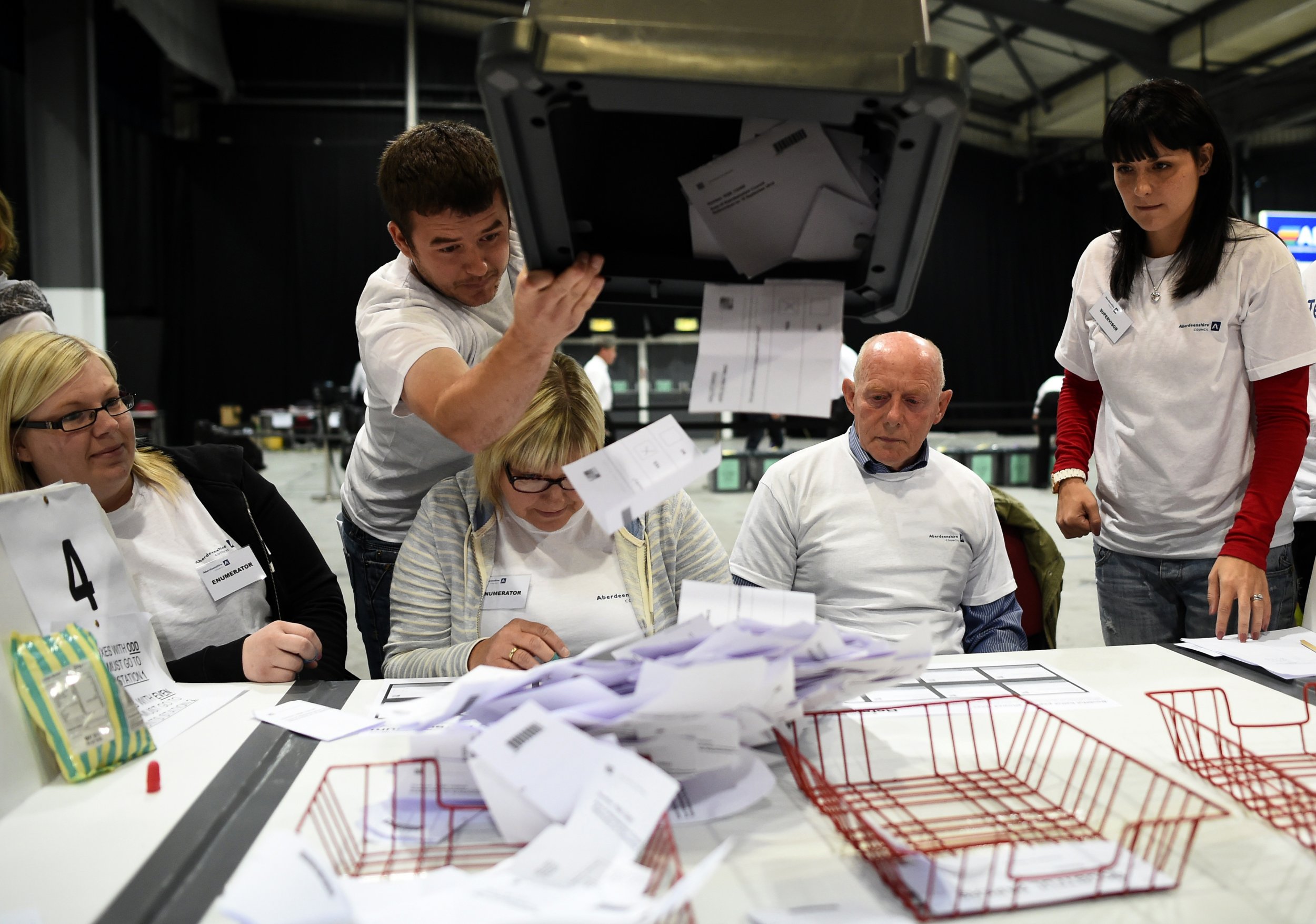 A Russian polling expert, Igor Borisov, has lambasted the Scottish Independence referendum process, in an interview with state media yesterday.
Borisov, who used to chair Russia's Central Election Commission, a governmental organisation, claimed that the poll failed to meet basic international norms.
Voting in Scotland "do[es] not conform to generally accepted international principles of referendums," Borisov told RIA Novosti, a Russian-state news agency. Borisov and three other "experts" from the Russian Public Institute for Election Rights had travelled to Edinburgh to observe the voting and meet with representatives of NGOs, politicians and voters in the run-up to the referendum.
Borisov criticised the Scottish method of tallying votes, claiming that in the large hangar where the Edinburgh ballots were counted, it was "impossible to see what is going on at [polling tables]" and that ballot boxes were "lying around… without any protection".
Borisov also claimed in a separate interview with Pravda, that the voting process in Scotland was "last century", and that those voting on the day were able to do so without showing any form of ID, leaving the poll open to rigging comparable to that of Estonia. Borisov was also suspicious of the governmental ban on videoing and photographing polling stations, perceiving it as an attempt to prevent the exposure of electoral malpractice.
Borisov's remarks have been seen by many as an attempt to mirror western censure of Russia's own elections, in particular, the widespread criticism of the Crimea plebiscite earlier this year. Reporting on May referendums in Donetsk and Luhansk, Western journalists highlighted a number of dubious separatist tactics, such as multiple voting, the use of pre-filled ballot papers, adding names to an incomplete electoral roll and the tendency of Russian officials to allow anyone who turned up at a polling station with a Ukrainian passport to fill out a ballot.
So far, however, the Scottish referendum has been praised for its exceptionally high turnout, with more than 90% of the electorate casting a vote in some areas. Officials at the referendum count in Glasgow are currently investigating 10 cases of suspected electoral fraud at polling stations.
In 2011, Borisov told Russia Today that international observers could not be trusted to monitor the December parliamentary elections in Russia, and referred to his organisation, The Public Institute for Election Rights as "Russia's only hope". He also critiqued the US presidential election of 2012. "American elections are like a hamburger" he said, "It looks beautiful, but the patty inside is artificial."