Russian President Says Edward Snowden Did Not Leak U.S. Intelligence to Moscow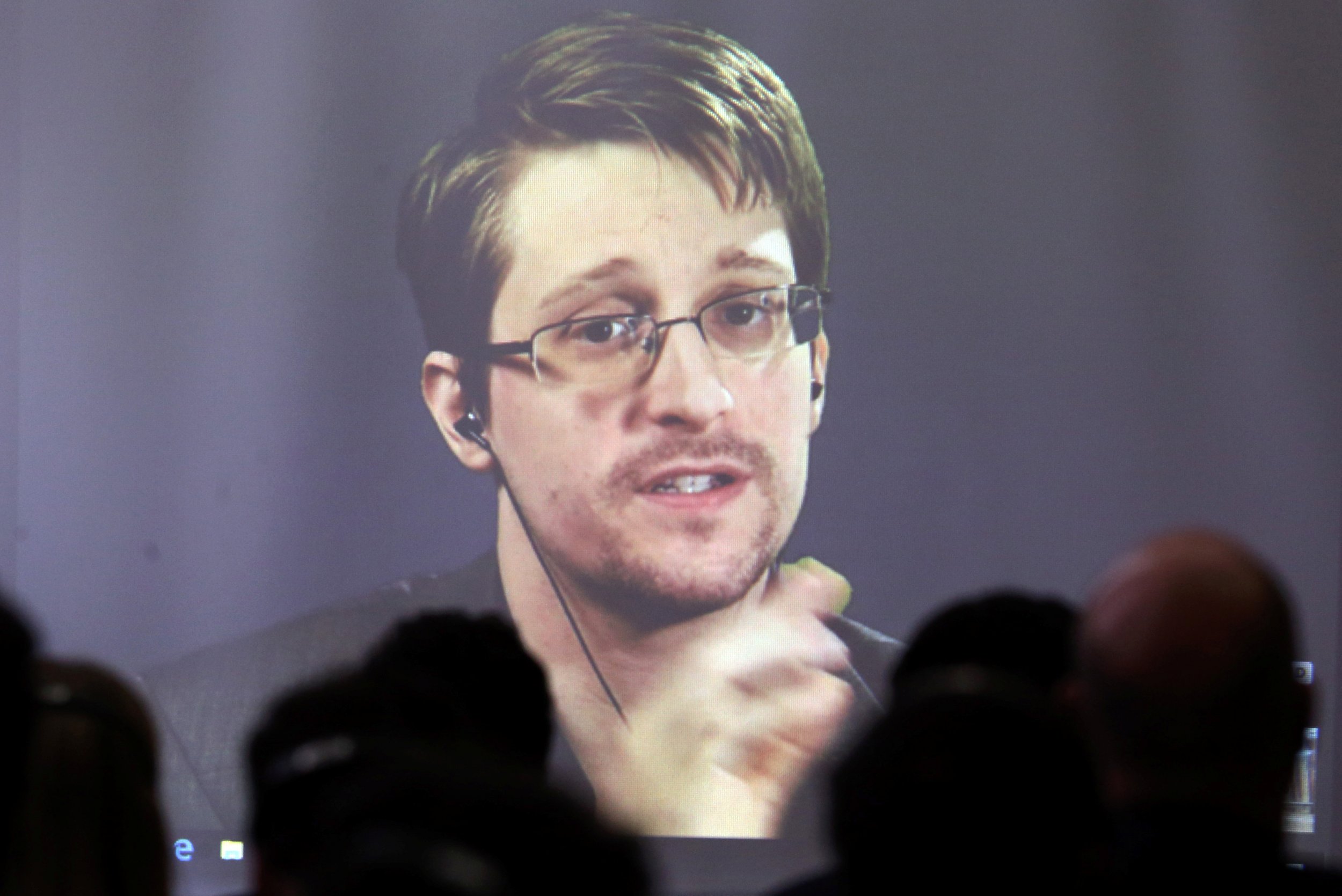 Russian President Vladimir Putin has denied that U.S. fugitive Edward Snowden, who is currently living in Russia, ever offered to hand Moscow sensitive information in exchange for asylum.
"We made first contact with Mr. Snowden in China," Putin said, reflecting on Snowden's departure from the U.S. following his leak of tens of thousands of National Security Agency and British Government Communications Headquarters documents in 2013. The Russian president was speaking to U.S. filmmaker Oliver Stone for his four-part documentary series for Showtime called The Putin Interviews.
Related: Putin answers questions about cloning himself, marijuana and sex
"That's when we were told that there is this person who wants to fight for human rights and against their violation. And we need to give credit to Mr. Snowden. He never took it upon himself to give us any kind of information," Putin said.
However, Putin told Stone that Russia was "not prepared" to welcome Snowden at first. "We have such complicated relations with the U.S., and we don't need additional complications," the Russian president explained.
According to Putin, Snowden's arrival in Moscow came as a surprise to the Kremlin, as it was initially only intended as a transit flight to Latin America.
"To Cuba or to Ecuador?" Stone asked Putin, though the president did not answer. He only revealed that Russia was not fully prepared to accept Snowden at first and that once the information about his protracted trip around the world made it to the press, "he would not be allowed to fly anywhere."
"And he was stranded in the transit passenger zone," Putin said. "He is a person…that it is brave, if not a little reckless. He sat for a while in the transit passenger zone, and then we even gave him temporary asylum."
"Of course the American side asked us to hand him over. Clearly we could not do that," Putin said. When asked why, he said it was because Russia did not feel it would have the same treatment in response if it asked for an extradition.
Equally, Snowden has denied taking any files to Russia, telling The New York Times in 2013 "it would not serve the public interest" to do so.