Russian President Vladimir Putin Backs China's New Silk Road Project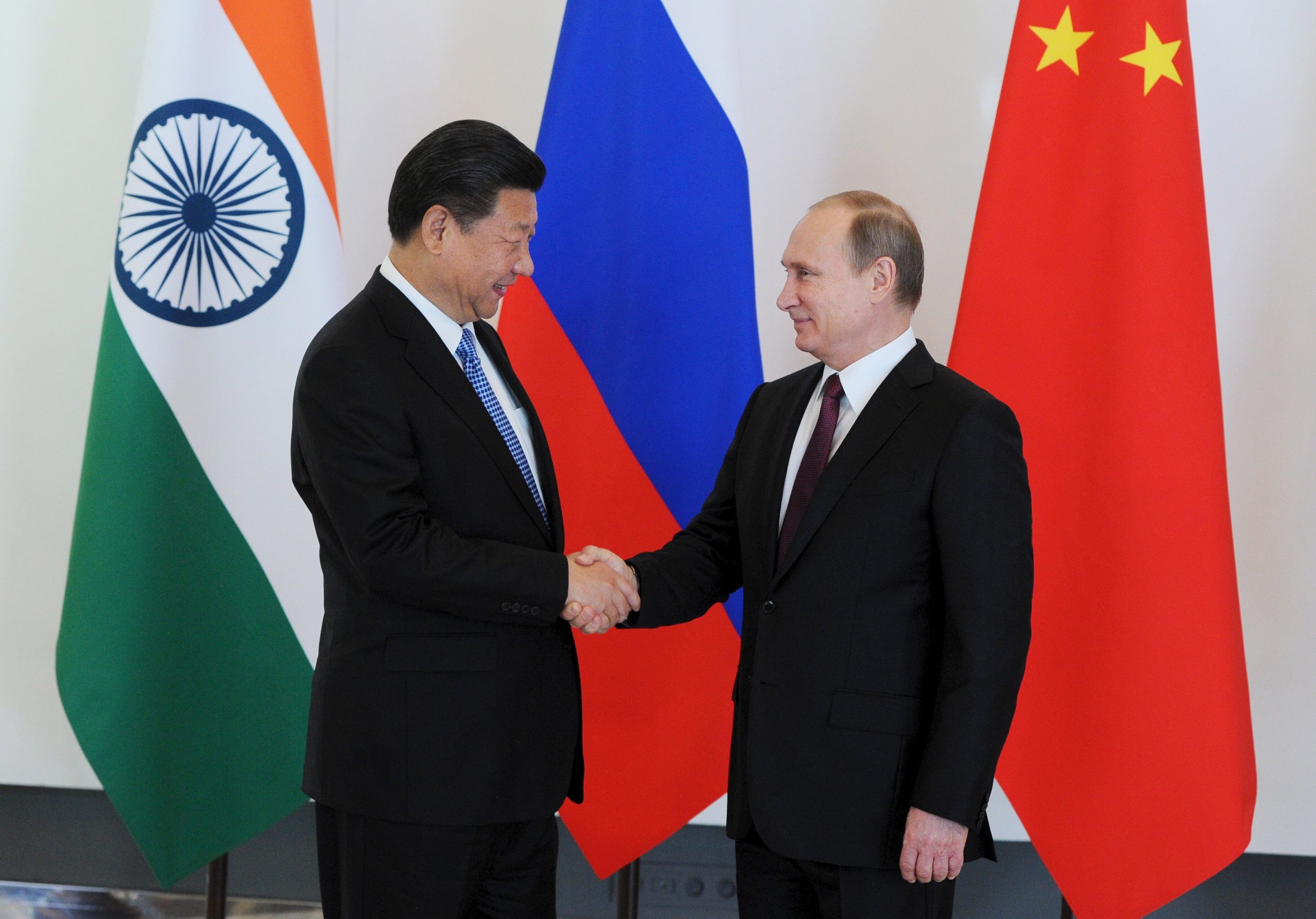 Russian President Vladimir Putin gave his support on Monday to China's nearly $1 trillion proposal to open a new Silk Road.
Putin publicly backed the controversial plan to revive the old trade route as President Xi Jinping of China pledged an additional $124 billion to the project, which was announced in 2013 and is officially known the Belt and Road.
Speaking at a forum in Beijing, Putin said the proposal was "highly in-demand," The Moscow Times reported, and assured the audience that Russia would be involved.
Related: Czech president and Putin share a joke about "liquidating" journalists
At the two-day event, Xi attempted to put to rest fears that a revived Silk Road would expand China's influence in Europe and Asia, telling the forum, according to Reuters: "China is willing to share its development experience with all countries. We will not interfere in other countries' internal affairs. We will not export our system of society and development model, and even more will not impose our views on others."
He added: "In advancing the Belt and Road, we will not re-tread the old path of games between foes. Instead, we will create a new model of cooperation and mutual benefit."
Leaders of 29 countries attended the forum. The U.S. and U.K. didn't send representatives but reportedly support the project.
India refused to send a representative to the forum because of its concerns over part of the project known as the China-Pakistan Economic Corridor, which crosses into Kashmir.
While some countries are concerned about what reviving the Silk Road could mean for China's economic expansion, others are keen to reap the potential benefits of being involved in the project.
"All countries, from either Asia, Europe, Africa or the Americas, can be international cooperation partners of the Belt and Road initiative," Xi told the forum. "We should build an open platform of cooperation and uphold and grow an open world economy."