Russian Priest Defends Calling Ukraine Conflict a 'War' After $330 Fine
A Russian priest was recently fined $330 under a new legislation that bans people from calling the Russian invasion of Ukraine a "war," in what Russian President Vladimir Putin calls a "military operation" instead.
"As a Christian, I open the gospel and look for the word 'special operation'", Orthodox priest Ioann Burdin said recently, who was fined by the court in Russia's Kostroma region on March 6, according to Radio Free Europe. "There's no such word. There is this word 'war' though. No one speaks about special operations in the bible."
He also added that the news of the invasion made him feel "like the ground was falling away beneath my feet."
Public opposition is banned under the new law that Putin signed earlier this month that prohibits calling the Ukraine conflict a "war" in articles, news reporting, social media, or broadcast, according to The New York Times.
The legislation also bans the distribution of information that "discredits the use of the Russian Armed Forces," according to State Duma speaker Vyacheslav Volodin.
Head of the Agora Human Rights Group, Pavel Chikov, wrote in a Telegram post on March 7 that 60 people have been detained for violating the law. Under the new legislation, individuals could face a prison term of up to 15 years if they violate the law for a second time.
The Russian priest was first interrogated by police after he used the word "war" in an article he wrote on the website of Christ's Resurrection church, which is located in village of Karabanovo.
According to a statement by Kharkiv Human Rights Protection Group, his article read: "We Christians cannot remain on the side-line when brother kills brother, Christian—Christian. We cannot ashamedly shut our eyes and call black white, evil—good." The Ukrainian rights group said that Burdin also made similar remarks in a church sermon.
The group also condemned the court ruling of fining Burdin, saying: "The priest is one of the first victims of draconian legislation rushed through parliament and clearly aimed at preventing Russians and Ukrainians in occupied Crimea from hearing and telling the truth about Russia's invasion of Ukraine and ongoing bombing of civilians."
Burdin told Radio Free Europe that two police men asked him during his interrogation if he knew why he was being questioned in which he responded with, "I have no idea." They then asked if he could "make a guess."
The officers then brought up his use of words in his article. However, the priest insisted that he has nothing to feel guilty about, telling Radio Free Europe that he hasn't "stabbed or killed anyone."
"Those are my religious beliefs. I simply express them. What am I guilty of? I don't get it," he said.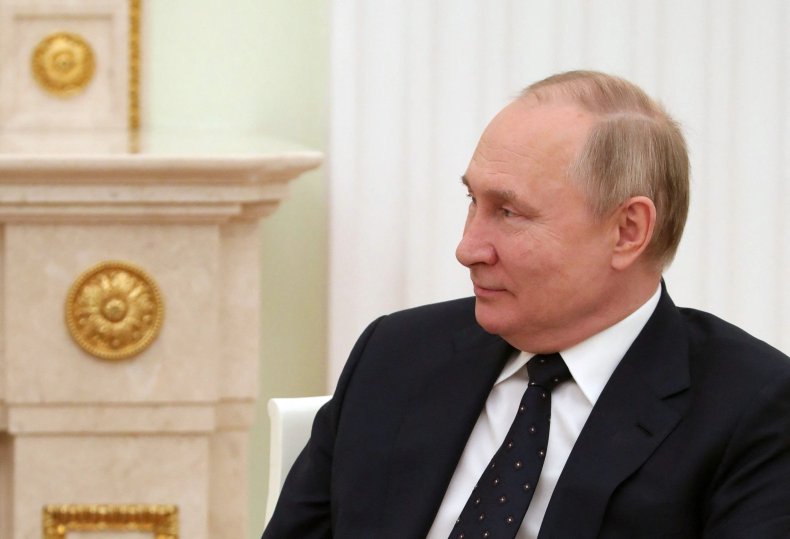 "They [the police] try to start a conversation with me, but I said to them, and I could have said it on the phone, 'I'm exercising my right. I'll say everything I need to in court,'" he added, referring to his right to remain silent, according to Radio Free Europe.
Burdin continued: "I didn't call on people to protest. I didn't give out leaflets. I didn't say to people to come out to the squares."
Burdin was born in the Ukrainian city Odesa before moving to Russia's Restov region and worked as a journalist before becoming a priest.
The Russian invasion has prompted over 3 million Ukrainians to flee the country and seek refuge in neighboring nations including Poland. The United Nations High Commissioner for Refugees (UNHCR) predicts that around 4 million people could flee if Russia continues to attack the Eastern European country.