Russian Religious Leader Wants Men to 'Protect Themselves From Homosexuality' By Not Shaving Their Beard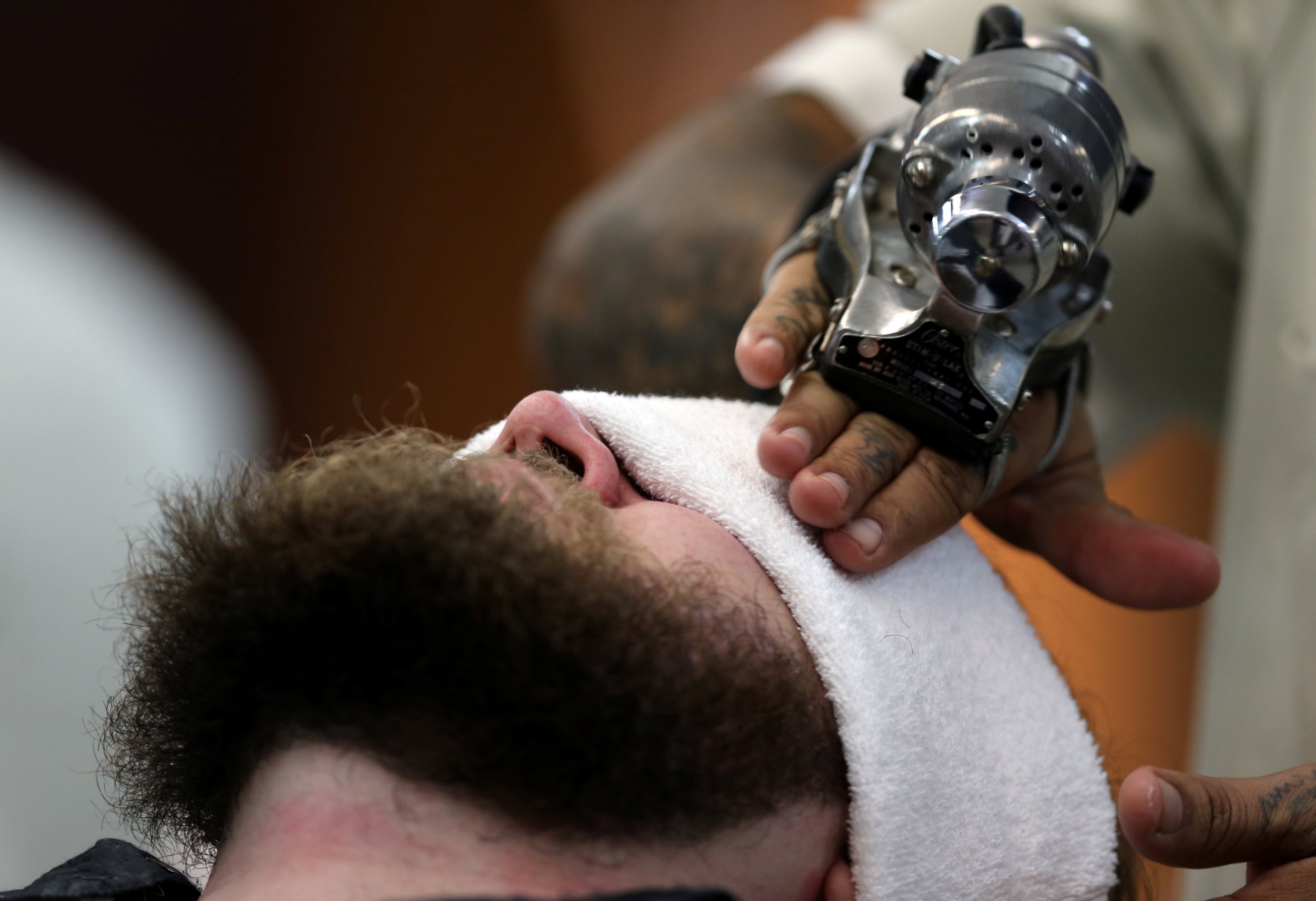 Men looking to promote a heterosexual image should consider not shaving—at least that's what a leader of Russia's Old Believers religious group warned recently.
Metropolitan Kornily, Primate of the Russian Orthodox Old Believer Church, an Orthodox Catholic sect that left the church back in 1666, linked the absence of a beard with homosexuality during an interview with Russia's National News Service, according to Monday reports. In the interview, Kornily urged men to stop removing their body hair in order to "protect themselves from homosexuality."
"God gave us the rules. It is written that God created everyone with a beard. A Catholic West [has] completely fallen away from this concept. But this is clear: The icons, we cannot imagine Christ or some saint without a beard. One should not oppose its creator. It's made a monstrous thing to see men's clothing and hairstyles changing," Kornily said, adding that the practice of beard shaving was a "departure from the sacred and holy."
Russia's Old Believers disassociated themselves from the Orthodox Catholic Church after Patriarch Nikon, the head of the church in 1666, made changes to Russian Orthodox prayer books and customs. The Old Believers left the mainland of Russia and moved to remote areas around the globe—some groups live in areas of the U.S., Brazil, China and Siberia—to practice their faith, which strongly prohibits homosexuality.
According to Kornily, the religious status of having a beard has "completely disappeared from the Catholic West," which he blamed for increased instances of homosexuality being discovered in Russia.
Although sodomy was decriminalized in Russia back in 1993—the country had previously imprisoned people found guilty of performing homosexual acts—Russia has generally disapproved of homosexuality across all religious and political fronts.
The city of Chechnya recently came under fire after Russian newspaper Novaya Gazeta reported that gay men in the area were being subjected to a citywide purge. The Guardian later confirmed that gay men were being held and tortured in an extrajudicial detention camp after four men came forward with reports of beatings and electric shock torture for over a week in a secret prison.
Chechen officials denied the accusations, but the allegedly inhumane treatment of gay men in that city was enough to spark an international outcry, causing many world leaders, including German Chancellor Theresa May, to ask Russian President Vladimir Putin to investigate the reports.
Elena Milashina, the reporter who broke the story in Novaya Gazeta, told The Guardian in May that Putin had been made aware of the crimes and investigators had been ordered to look into the purging.