Retaliation Will Not Take Long, Russian Senator Warns After Qassem Soleimani Strike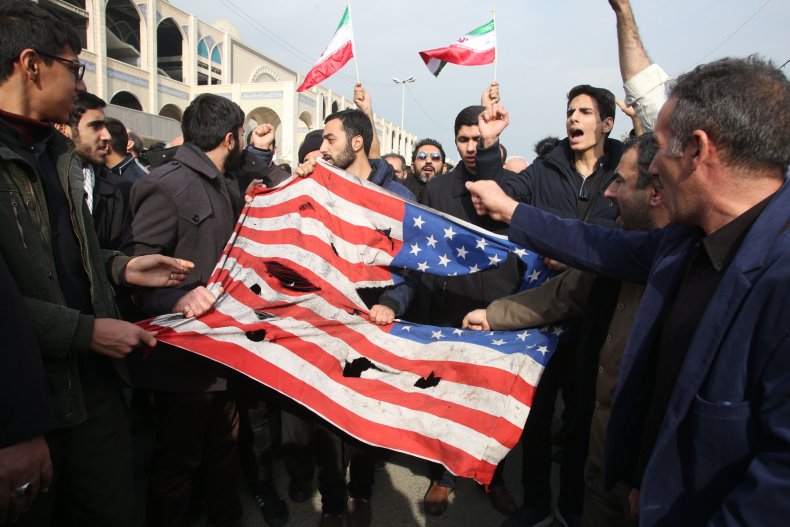 A Russian senator called the killing of Major General Qassem Soleimani, who led Iran's elite special forces, a "worst case scenario" in an interview with the state-owned news agency RIA Novosti.
"This is very difficult news, a harbinger of new clashes between the Americans and radical Shiites in Iraq," Russian Senator Konstantin Kosachev told the agency on Friday.
Kosachev added that the U.S. government's killing of Soleimani "looks very much like the revenge of the Americans" for the storming of the embassy in Baghdad by an Iran-backed militia group.
"And if that is so, then retaliation, alas, will not take long," he cautioned. "But I will be glad to be proved wrong because wars are easy to start, but very difficult to end."
Kosachev is the chairman of the Foreign Affairs Committee in the Federation Council, Russia's upper parliamentary chamber.
Iran is a key Russian ally in the Middle East, and the two countries have worked to advance mutually strategic interests such as the backing of Syrian President Bashar al-Assad.
The United States has, to a certain extent, benefited from Iran's support for militia groups helping to push back against ISIS. However, more broadly, Soleimani was viewed as a brutal figure who American officials blame for the deaths of thousands of American soldiers and allies. General David Petraeus, who formerly led the U.S. military presence in Iraq, called Soleimani "truly evil" in a 2008 letter.
"Under my leadership, America's policy is unambiguous: To terrorists who harm or intend to harm any American, we will find you; we will eliminate you," Trump said at a press conference convened at Mar-a-Lago, where the president had been on vacation. "We will always protect our diplomats, service members, all Americans, and our allies."
Following the strike, Trump also claimed that "Soleimani was plotting imminent and sinister attacks on American diplomats and military personnel," noting that military officials "caught him in the act and terminated him."
While the government often has wide latitude to conduct targeted operations under the guise of forthcoming danger, the administration has yet to share specific evidence to back up claims about the alleged imminence of Soleimani's threat to U.S. personnel.
On Friday, Senator Mark Warner, the top Democrat on the Intelligence Committee, told Reuters that he had been briefed on the situation and believes "there was a threat."
"But the question of how imminent is still one I want answered," Warner added as a caveat.
The legal justification for the attack is still being fully fleshed out to the public, and to withstand criticism, any formal rationale may hinge on how credible and timely the alleged threat was. CNN has reported that three sets of lawyers—from the White House, Department of Defense and Department of Justice—signed off on the strike's lawfulness beforehand.