Russian Ship Enters Latvian Waters in Fifth Violation in a Week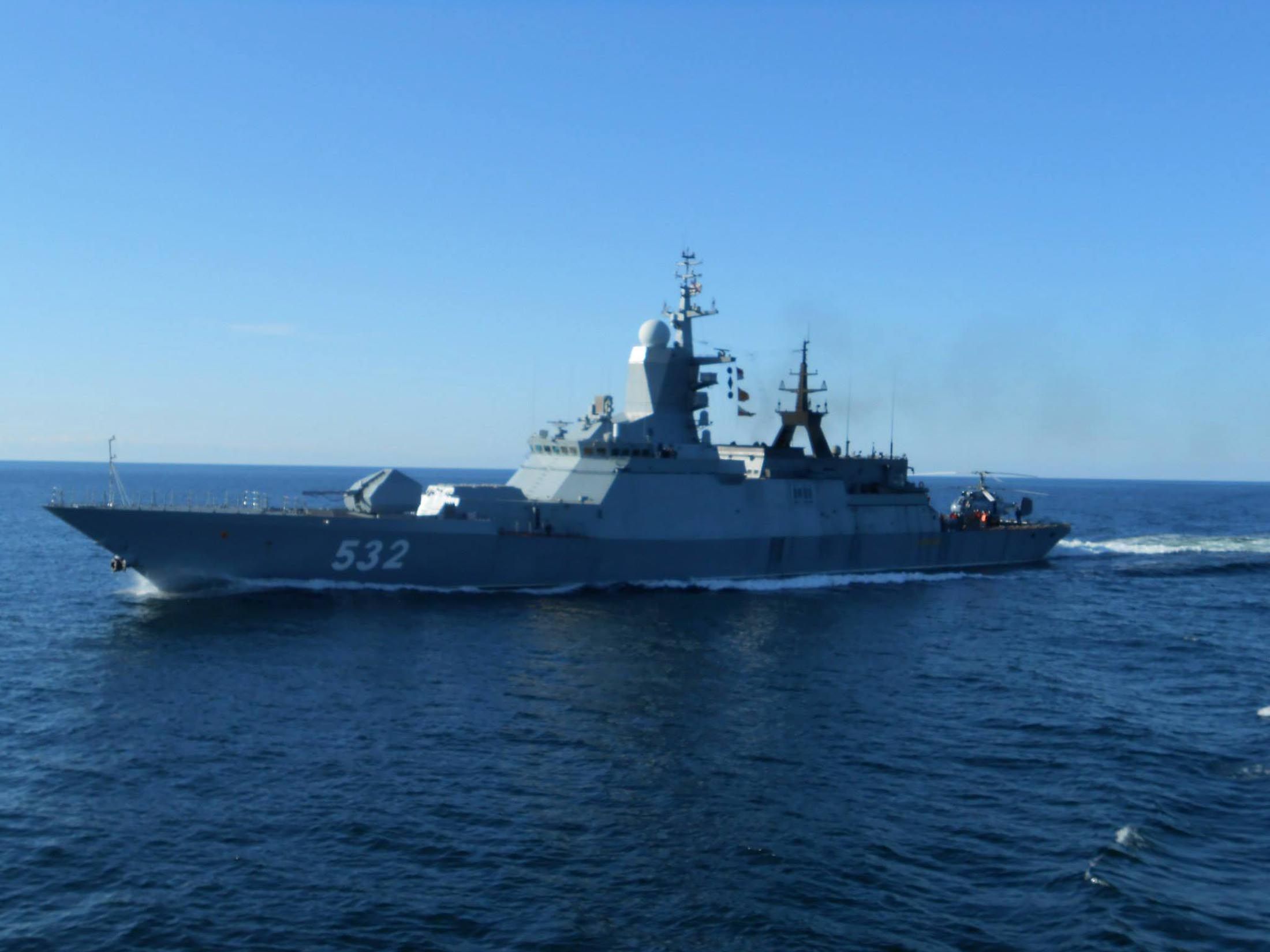 A Russian navy ship was spotted in Latvian waters on Wednesday night, Latvian military officials told local media.
The ship crossed into Latvian waters and was stopped by authorities approximately nine miles from the country's maritime border.
It has been identified as a Zhigulevsk GS-19 trawler, a Russian-made military intelligence ship. Moscow is yet to comment on the reason for the incursion but it follows four similar incursions of Russian vessels into Latvian waters.
Just a day prior to the interception of the Zhigulevsk, Latvian authorities detected a Russian navy missile corvette R2 Tarantul.
Also on Wednesday two Russian Air Force IL-20 reconnaissance jets were detected in Latvian air space according to Latvia's public broadcaster LSM.
Russian incursions into neighbouring EU countries by sea and water have skyrocketed as the West's relationship with Moscow has deteriorated over Russia's annexation of Crimea last spring.
NATO has reported its Baltic air defence mission has had to perform over 180 scrambles already this year.
Latvia's waters, during the same period of time, have already been crossed by Russian military vehicles over 40 times.
Pro-Russian tensions in Latvia in particular have risen as around a quarter of the country's population speaks Russian as a first language. Many Russians are not allowed to vote in Latvia as they are viewed as migrants, rather than residents, even after living in the country for a long time.
Earlier in the week Latvian media reported areas in the country densely populated by Russians were being canvassed by campaigners, drumming up support for the territory to join Russia.
In response, Latvia's education watchdog announced it will be monitoring secondary schools in these parts of the country for "pro-Russian sentiments" ahead of next week's Latvian national holiday of independence.
One teacher is being investigated for liking a controversial, Russian language campaign on social media showing armed youths wearing face masks seemingly inciting violence ahead of Latvia's celebration of statehood next week.