Russian Siri Answers 'Why Does Putin Lie?' With 'He Knows No Other Way,' Now Virtual Assistant Ducks Kremlin Criticism
Online giant Yandex described its virtual assistant Alice as having an "advanced understanding of context," but now it seems its unfiltered opinions have got a little too political.
Launched in October 2017, Alice was described on Yandex's blog as an assistant for Russian speakers that was "equipped with high-quality conversational abilities."
When asked, "Why does Putin lie?" Alice responded, "He knows no other way, it's a habit. He ended up in the Kremlin quite by accident, and he became president by accident."
This was tweeted by opposition leader Alexei Navalny, who wrote: "Congratulations Yandex! Their development in the field of artificial intelligence is really advanced. Alice gives high quality, relevant and completely truthful answers."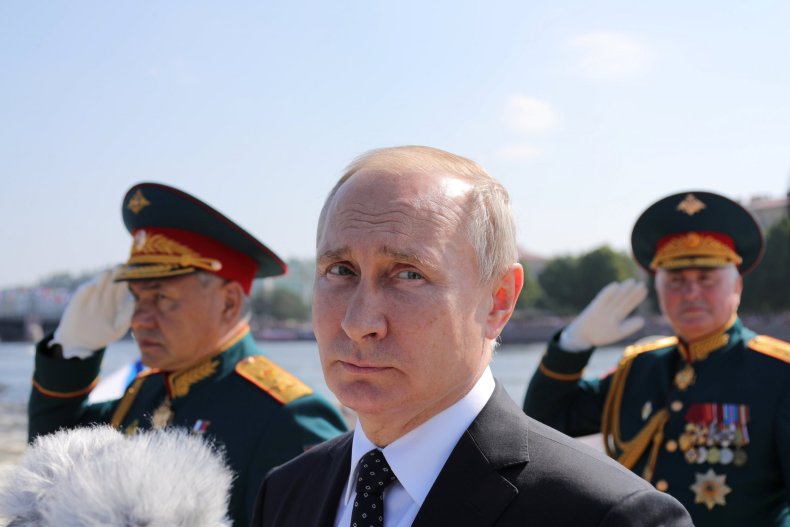 Alice also appeared to have an equally strong view about reports on the Russian president's wealth. To the question, "Why is Putin a thief?" Alice answered, "According to rumors, Vladimir Putin's wealth is at least $300 billion, but nobody knows for certain, of course."
"The fact that the newly elected president would steal was plainly evident from the incident with the unique ring Putin stole from an American businessman," was the detailed reply, according to news outlet Meduza.
This was in reference to reports that Putin met at the Kremlin with New England Patriots owner Robert Kraft, who in 2005 showed him one of his Super Bowl rings, worth $25,000. Putin was allegedly taken with the piece and promptly pocketed it. Kraft wants the ring back, Fortune reported.
However, social media users are speculating as to why Alice's answers suddenly became a lot more anodyne on Monday. Questions about Putin are now met with the reply, "There's no point in getting into this, trust me."
To the question "Putin or Navalny?" Alice responds, "Generally speaking, I consider mentioning Navalny and Putin in the same paragraph, in the same context, to be an unscientific action."
Putin is currently facing pressure over the Russian government's plans to increase the pension age from 60 to 65 for men and from 55 to 63 for women, and this has hurt his popularity. At the end of July, thousands took to the streets in cities across Russia, including an estimated 12,000 in Moscow.
Meanwhile, Putin warned NATO not to forge closer ties with Russia's neighbors, with his prime minister Dmitry Medvedev saying that Moscow would regard as a hostile act any move to allow Georgia to join the alliance. Medvedev warned that this could lead to a "terrible conflict."