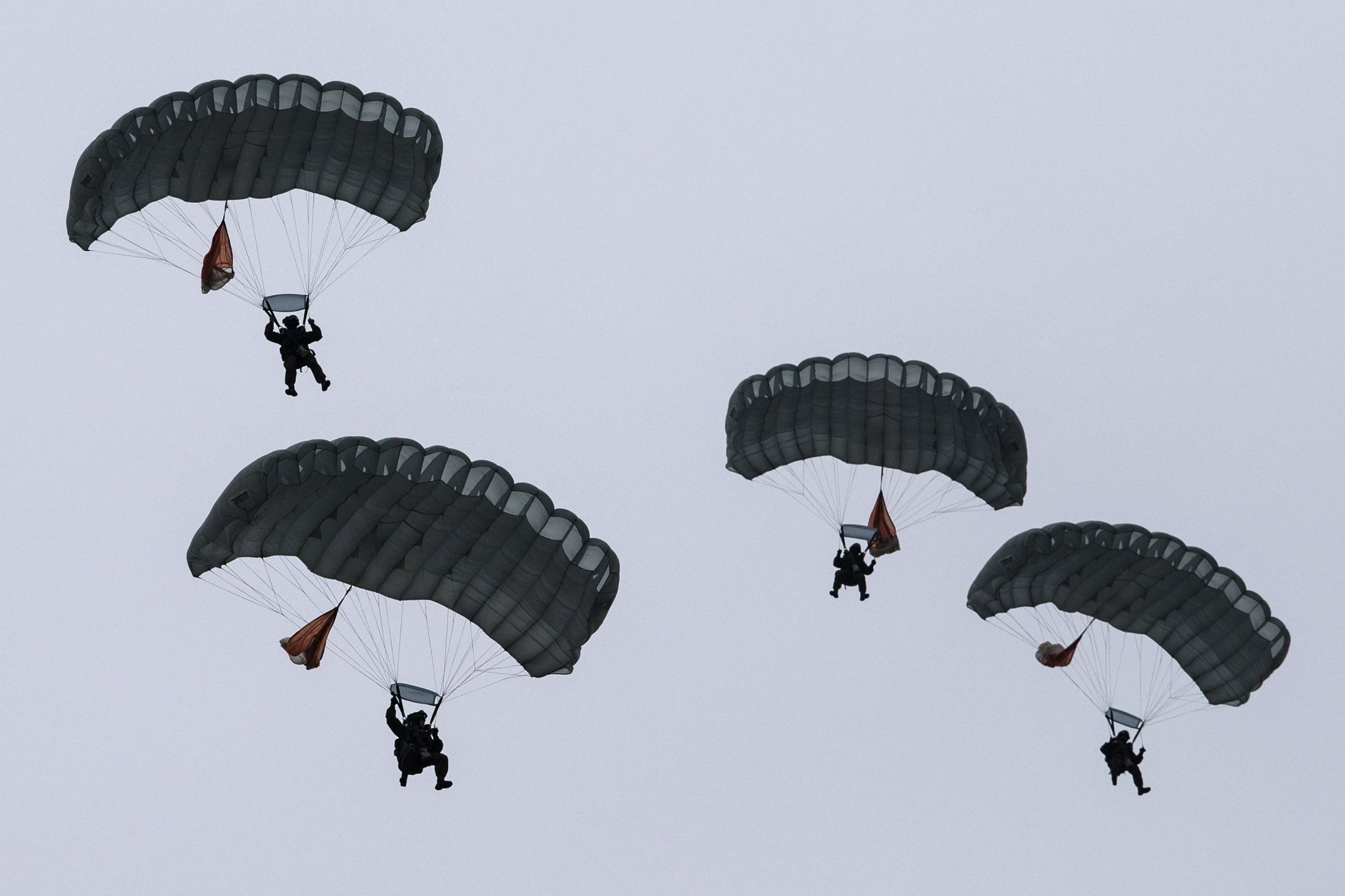 Increasingly frequent snap military drills being carried out by Russia near its eastern European neighbours could be part of a strategy that will open the door for a Russian offensive on the Baltic states according to defence expert Martin Hurt, deputy director at Estonia's International Centre for Defence and Security.
The Lithuanian and Estonian defence ministries have expressed alarm at the increased military activity, and drawn comparisons with moves prior to the Russian invasion of Crimea.
Commenting on Russia's announcement last week that its armed forces will not cease holding snap military exercises, Hurt, who has previously worked for Estonia's Ministry of Defence as well as for the armed forces of both Estonia and Sweden, warned against taking this news lightly.
"My take would be that the Russian authorities want to raise the readiness of their forces and also make European nations more relaxed to a new norm where the Russian Armed Force often conduct snap exercises," Hurt says.
According to him, a relaxed European attitude about increased Russian military activity would be "extremely dangerous" for the democratic governments of Europe and particularly for Estonia, Latvia and Lithuania.
"A realistic scenario against the Baltics would be a 'normal' Russian snap exercise that without notice turns into a quick assault on one or several of the Baltic states' capitals. Such an attack would have greater probability of success than the hybrid scenario we saw in Crimea," Hurt adds.
"A decisive move by Putin assuming that the weak leaders of Europe will not react quickly and 'avoid escalation' is a possible scenario," Hurt adds, highlighting that "the higher readiness NATO forces have, the better it is for the democratic part of Europe."
Since the war in Ukraine, the three Baltic states have been among those kept at the highest level of alert by Russian military drills and military incursions into nearby waters and airspace. A recent Newsweek investigation found that in the first ten months of 2014, 40 Russian military vessels had been spotted near Latvian waters, compared to only one in 2010.
In the same timeframe NATO forces in the region were forced to perform more than 180 scrambles to intercept Russian jets near Latvia between January and October last year, while neighbouring Lithuania had already seen 132 scrambles, up from only four in 2010.
"The Baltic states have, since regaining independence always considered Russia to be the major existential threat to their independence," Hurt says. "This is the logic result of our historic experience. Thus, our armed forces have had to assume that the most likely enemy they will have to face is Russia and its armed forces."
"Since the occupation and illegal annexation of Crimea, Lithuania raised its defence budget by 32% (2015 compared to 2014), Latvia's defence budget has started to approach 2% of GDP and the Estonian government has allocated 40 million euros extra to accommodate forces from NATO allies. Estonia is today one of only five NATO members whose defence budget exceeds 2% of GDP (the target set by NATO member nations)," Hurt adds.
According to Hurt, the "real deterrence [for Russia] comes from the fact that all three nations belong to NATO," which recently reinforced facilities in the Baltics and other eastern Europe, but Hurt insists "additional forces" must also be put in place to repel any potential security threats.
The Baltic ministries of defence confirmed accounts of observing increased snap military drills, while the Lithuanian Ministry of Defence said they had also seen other pro-Russian efforts intensify within the country.
"We have seen increased Russian military activity in the vicinity of the Alliance over the past months. Snap military drills are part of these activities together with frequent military overflights, naval exercises in the Baltic Sea and endless anti-NATO propaganda in the Russian state media," a spokesperson for the Lithuanian Ministry of Defence says.
She highlighted that the prospect of more snap drills was "nothing new" and that Russian military drills may indeed work in tandem with a military strategy, saying: "Russia may also use such snap military drills as a cover for redeployment of their military units to, for example, Russian-Ukrainian border."
When asked about the possibility of a similar push towards the Baltics, the Lithuanian Ministry of Defence said: "We can't exclude this scenario of redeployment towards our borders."
Andres Vosman, the head of the policy planning department at the Estonian Ministry of Defence draws another parallel with the Ukrainian crisis. "Let's remember that the aggression against Crimea also started out of another snap exercise so we ought to stay vigilant," he says.
"We question the necessity, scale and frequency of these snap exercises, all of which obviously necessitates increased NATO attention."
The Latvian Ministry of Defence did not respond to requests for comment.