Russian Soccer Player to Be 'Punished' for Criticizing Vladimir Putin's Coronavirus Response
Russian soccer player Yevgeny Frolov is facing punishment after criticizing President Vladimir Putin's coronavirus response and accusing him of making "nonsense" statements.
Frolov's team, FC Krylia Sovetov Samar, released a statement Monday saying that his comments had damaged its interests and that the goalkeeper "will be punished according to the club's policy," according to The Moscow Times. Russian sports news agency Championat.com reported that Frolov could be fined.
Frolov's comments came during a recent interview with Russian sports journalist Sergei Yegorov. Frolov criticized Putin for a number of different things, including the way he has responded to the coronavirus outbreak.
"What the president says on television is all nonsense," Frolov said during the interview, according to The Moscow Times. "There are no real actions. When talking to real businessmen, one can learn that banks will never issue soft loans and will not give a [loan] delay. Credit holidays? They're not here. The president said, 'You must,' but no one listens to him."
Speaking about the coronavirus outbreak, he said, "We are forced to stay at home, and there is no help from the state. Yes, and we are being fined [for going out]. People have no money, and the average fine is 5,000 [rubles]. People are going a second month in a row without a salary. This is not the case in Europe. And we see how our police work: They just twist people's hands or hit them in the face and take them away."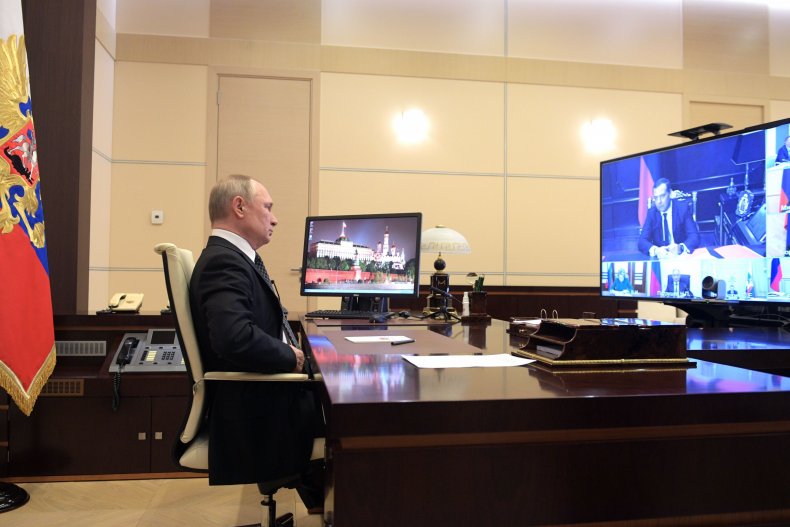 According to the Times, Frolov also accused some organizations, especially in Moscow, of working only "for themselves, for those who are in power."
Frolov's criticism of Putin and his impending punishment by the team comes just a few weeks after Russian lawmakers approved fines and prison sentences for people who spread misinformation about the coronavirus. Prison terms could reach $25,000, and prison terms could be up to five years, the Associated Press reported. In addition, media outlets will be fined up to $127,000 for similar actions.
At least nine Russian citizens have been accused of spreading "untrue information," on social media and messenger apps, with at least three of them receiving significant fines, the AP said.
In Russia, the coronavirus, which causes the respiratory disease COVID-19, continues to spread, with over 93,000 confirmed positive cases, according to a Johns Hopkins University tracker. The country has had at least 867 deaths.