Russian Soldiers Occupy This European Country, and Neighbors Are Trying to Get Them Out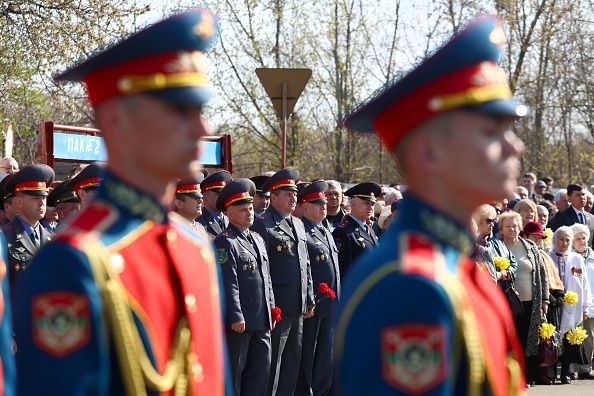 The United Nations General Assembly passed a draft resolution Friday urging Russia to remove its troops from Transnistria, a contested piece of land the international community recognizes as part of Moldova.
Moldova, a tiny country sandwiched between Ukraine and Romania in Eastern Europe, gained independence from the Soviet Union and was formally recognized by the United Nations in 1992.
But the inhabitants of Transnistria, a tiny strip of land with around 500,000 Russian-speaking inhabitants, wanted a country of their own. They started an armed struggle for independence from Moldova that lasted until a ceasefire was called in July of 1992. Russian troops have been in Transnistria ever since.
Moscow claims the troops are a peacekeeping force working to ensure that fighting doesn't break out again. And many of Transnistria's residents say they want the Russians to protect them, claiming that their unique identity would be under siege if they were to integrate fully with Moldova.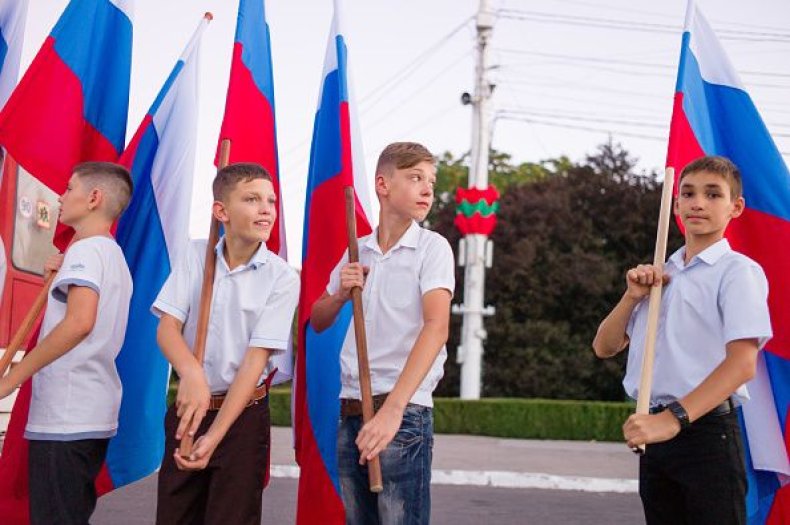 Moldova and its regional allies, however, argue that the presence of Russian troops in Transnistria is a violation of Moldova's territorial integrity. The conflict has simmered slowly for decades as the international community focused on more urgent issues. But this week's UN resolution demonstrated that some of Russia's neighbors, many of them former Soviet republics that worry about Russia violating their sovereignty, are continuing to push for Russian troops to leave the area.
The draft resolution was pushed through by Moldova, Canada, Georgia, Lithuanian, Latvia, Estonia, Romania and Ukraine, and passed the UN General assembly with a simple majority of 64 countries in favor and 83 abstaining. Only eight countries voted against the resolution, which demands that Russia withdraw its troops entirely.
Russian officials immediately criticized the resolution, claiming that it would damage the UN General Assembly's credibility. The Organization for Security and Cooperation in Europe (OSCE) continues to lead negotiations for a more lasting solution for Transnistria, and Russia claims the UN is interfering.
"The current initiative of the Moldovan delegation, when implemented, runs counter to the OSCE-brokered efforts towards Transnistrian settlement. Serious, if not irreparable, damage will be done to the United Nations General Assembly," Russian Deputy Permanent Representative to the United Nations Dmitry Polyansky said Friday.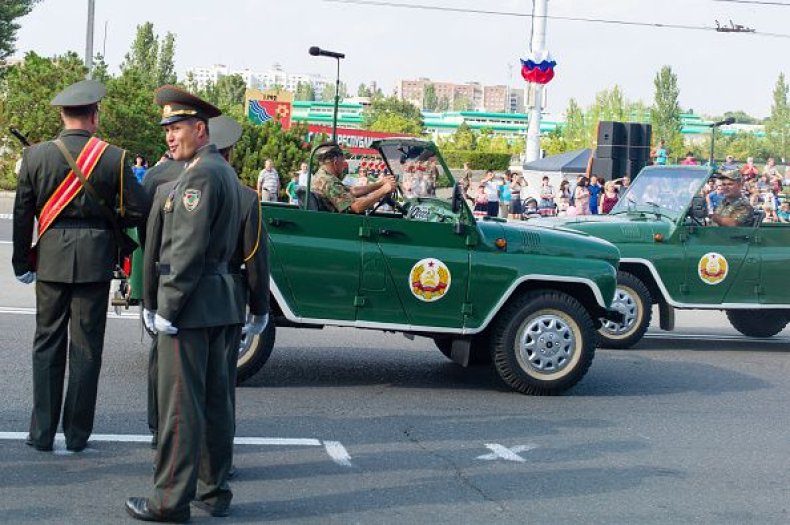 Meanwhile, Moldova's neighbor Ukraine, which has its own problem with Russian-backed separatists waging a war in its country, has been especially adamant that the Russians should leave Transnistria.
"We are gradually working on eliminating the Russian troops in Transnistria. Everyone understands that they [Russians] have created a certain zone which is even worse than Russia – it is some kind of a mixture of the Soviet Union," Pavlo Klimkin, Ukraine's foreign minister, told reporters Saturday.
Indeed, the impoverished territory still bears many of the markings of communism, with images of Vladimir Lenin and Joseph Stalin decorating many public buildings.
Unlike other contested areas in Eastern Europe, Russia doesn't recognize Transnistria's independence. But the area's residents have described by some visitors as "patriotic," and the area has its own currency, government and military.