Feds: Russian Spies Tried to Recruit NYC College Girls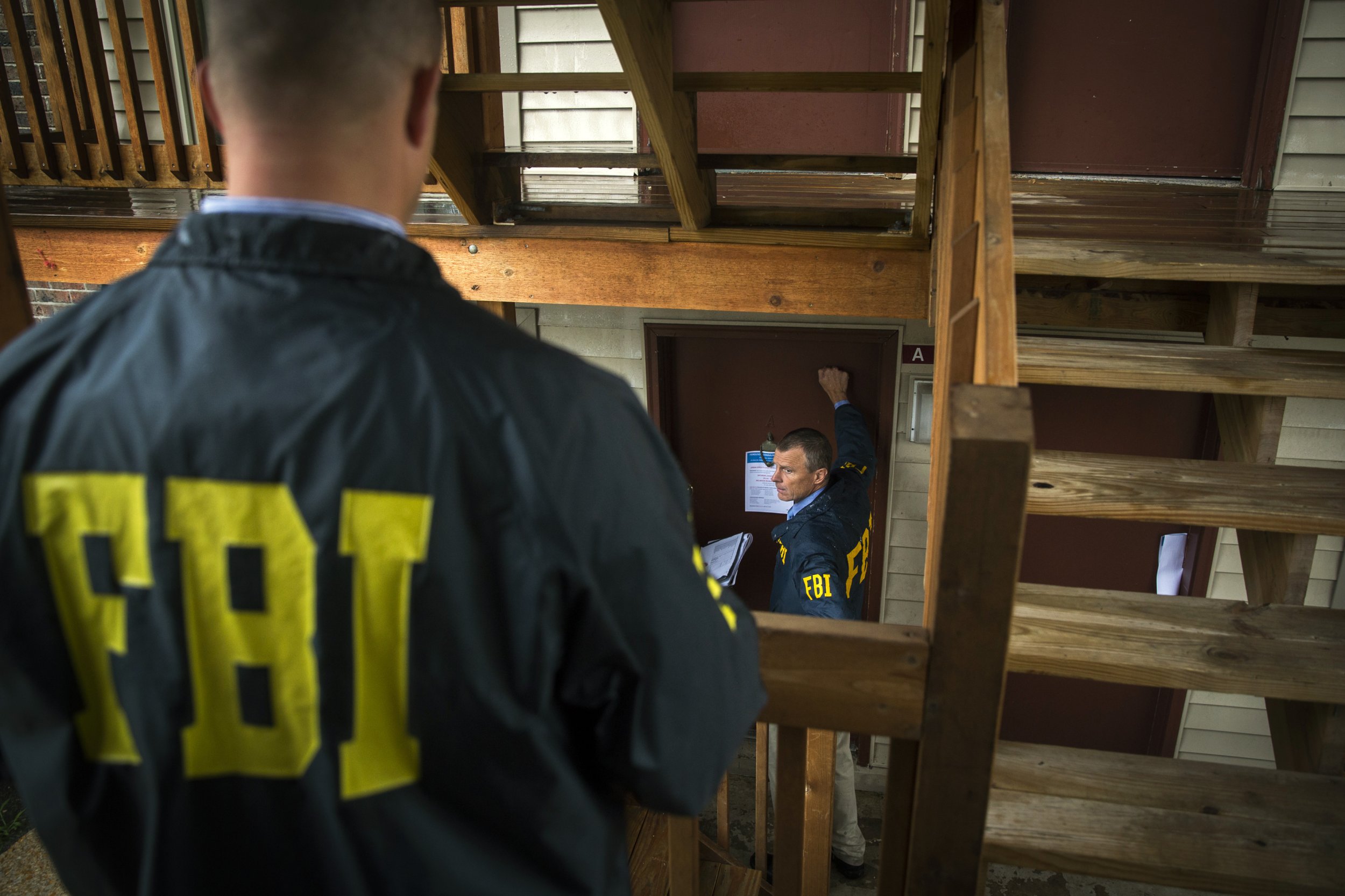 Do college girls make good spies? Apparently the Russians thought so, according to a federal indictment handed down Monday.
Two Russian spies targeted "several young women with ties to a major university located in New York City ... as intelligence sources for the SVR," the initials of Moscow's foreign spy service, the Justice Department charged Monday. The indictment didn't identify the university in question, but Columbia University's Harriman Institute is one of America's major Russian studies centers. New York University also has a Department of Russian and Slavic Studies.
The FBI had long been wiretapping the two Russians, identified as Igor Sporyshev, 40, a Russian trade official and Victor Podobnyy, 27, an attaché at Moscow's United Nations mission, the indictment suggested.
"On these recordings," according to the indictment, "the defendants discussed the potential value of these sources … and discussed the efforts of other SVR agents to recruit a number of other Russian-origin individuals associated with [the] University as intelligence sources."
The Russians also sought to recruit women in financial consulting firms, the indictment said, but weren't so successful. One day Sporyshev complained to Podobnyy that he was having a hard time scoring.
"I have lots of ideas about such girls but these ideas are not actionable because they don't allow to get close enough," Sporyshev said as FBI agents listened in, according to a rough translation in the indictment. "And in order to be close you either need to fuck them or use other levers to influence them to execute my requests. So when you tell me about girls, in my experience, it's very rare that something workable will come of it."
One of the Russians' targets was information on sanctions slapped on Moscow following its annexation of Crimea last year. The FBI deployed a confidential informant, identified as CS-1, against Buryakov, the indictment said.
"CS-1 posed as the representative of a wealthy investor looking to develop casinos in Russia…," it said. "Buryakov demonstrated his strong desire to obtain information about subjects far outside the scope of his work as a bank employee. During these meetings, Buryakov also accepted documents that CS-1 claimed he had obtained from a U.S. government agency and which purportedly contained information potentially useful to Russia, including information about U.S. sanctions against Russia," the indictment said.
Sporyshev and Podobnyy, who were protected by diplomatic immunity, have already left the United States, the Justice Department said.
But the alleged deep-cover confederate of theirs, Evgeny Buryakov, 39, an employee of the the Vneshekonombank Russian bank in New York, had no such protection and was arrested and arraigned Monday. The indictment described Sporyshev and Podobnyy as cutouts between the SRV's Moscow Center and Buryakov.
The case against Buryakov was "especially egregious," Randall C. Coleman, the FBI's assistant director for counterintelligence, said, because of Russia's efforts "to integrate a covert intelligence agent into American society under the cover of an employee in the financial sector."
For reasons as yet unknown, however, the three men were charged only with failing to register with the Justice Department as foreign agents, a requirement usually related to lobbyists, rather than with espionage. As such, they face only five-year maximum sentences.
"That's something the federal government uses when it either can't make espionage charges stick or doesn't want to because that would involve letting out sensitive information," former CIA intelligence analyst and Russia specialist Mark Stout, told Newsweek.
Stout and other counterespionage veterans expect that the Russians will respond strongly to the arrest of Buryakov.
"Will the Russians retaliate? You bet," said Harry B. Brandon, a former deputy assistant director of the FBI for counterterrorism and counterintelligence. "There may be a little spy war going on. We'll see."
"I think we should certainly expect that the Russians are going to arrest somebody who has been spying for us or whom they claim has been spying for us," said Stout, author of a groundbreaking account of a super-secret U.S. spying operation against the Soviet Union in the earliest days of the Cold War, called The Pond. "It's hard to imagine that they wouldn't take some retaliatory measures."
But a tit-for-tat Russian response would come at an already tense moment in U.S.-Russian relations, noted Mark Galeotti, a Russian expert at NYU's Center for Global Affairs. Not that the Russians have legions of CIA spies to choose from.
"I doubt the Russians are necessarily in a position to reciprocate —if nothing else, there are a lot more Russian spies, especially in non-official cover, in the USA than vice versa—although they could simply seize someone and claim he or she is a spy for leverage," said Galeotti, the author and editor of more than 15 books on Russia. "But that would be a definite escalation."
Galeotti added, "The big variable is the current geopolitical environment—it might make Moscow more bullish or more cautious, and certainly means it is harder to predict."
The indictments Monday were a belated coda to the arrests of 10 Russian spies in 2010, according to Preet Bharara, the U.S. Attorney for the Southern District of New York, which was in charge of the case.
"Following our previous prosecution with the FBI of Russian spies...the arrest of Evgeny Buryakov and the charges against him and his co-defendants make clear that — more than two decades after the presumptive end of the Cold War—Russian spies continue to seek to operate in our midst under cover of secrecy," Bharara said in his announcement.
The Russians spies arrested in 2010 were quickly swapped for people in Russian jails that the U.S. wanted back. Don't expect that in the current environment, Stout said.
"U.S.-Russian relations were on the upswing then and President Obama had just taken President Medvedev out for hamburgers in front of the TV cameras," Stout said.
"The relationship is quite different today," he added. "While Russia probably holds some people that the United States would like to get, a swap is unlikely to take place as quickly in this case. Given that U.S.-Russian relations are not good—consider Ukraine and [NSA whistleblower Edward] Snowden—the environment was clearly not right for that."
Correction: An earlier version of this story incorrectly described "The Pond" as a book. It was a lengthy article in the CIA's journal Studies in Intelligence.