Ex-Navy SEALs and Intelligence Officers Helping Two Former Russian Spies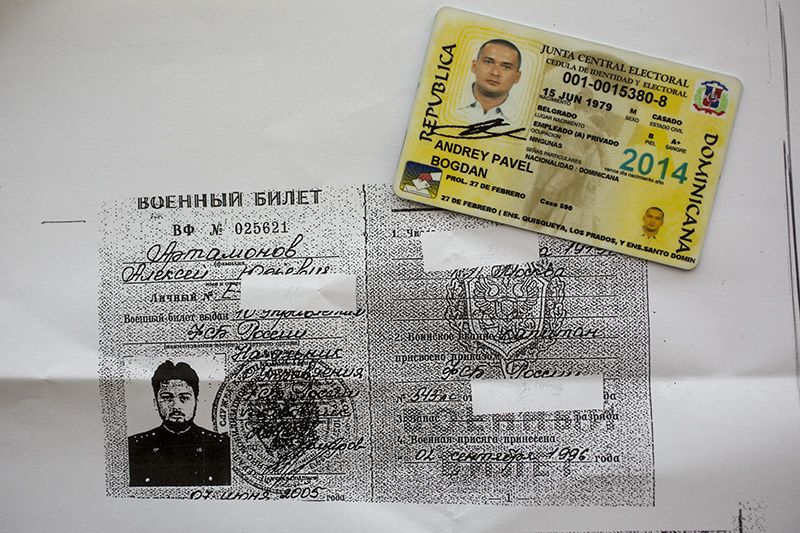 An unlikely group of Americans has come to the rescue of two Russian spies who defected to the U.S. and gave troves of information to the CIA and FBI, only to be booted off the government payroll and stranded in Oregon with no jobs.
An ad hoc network of former special operations and intelligence officers, no fans of Russia's spy network, has rallied behind Jan and Victorya Neumann, two former employees of the Federal Security Service, (a KGB spinoff known as the FSB). They are disappointed that the U.S. has failed to honor a system to pay and protect foreign spies who help America by spilling secrets about their homelands.
Related: How Two Russian Defectors Helped the FBI Nab European Mobsters Then Wound Up Stranded in Oregon
Tech entrepreneur Michael Janke, a former Navy SEAL, was so embarrassed about his government's treatment of the Neumanns that he has hired them as consultants for his film and TV production company, Blue Pacific Studios. Janke reached out to old comrades for help and says he has gotten pledges of nearly $30,000 from several friends. The money will go into a Go Fund Me page, called the Honoring New Americans Fund, in hopes of raising $100,000 for the couple.
"It's the right thing to do," he says. "We take care of our own.…These are patriots in our view who risked their lives, literally, to help other Americans."
The FBI and CIA declined to comment on the latest developments in the Neumanns' saga. A recent Newsweek story chronicled the couple's escape from Moscow in 2008 and their sharing of secrets with the CIA, defection to the United States and work for the FBI. The bureau cut them off the payroll in 2013. Earlier this year, the couple was on the brink of deportation to Russia—and likely prison cells—before a team of lawyers, working behind-the-scenes with the FBI and Senator Ron Wyden, reached a compromise that will keep them in the U.S.
Yet former intelligence officers say news of the U.S. government's failure to take care of defecting foreign spies will harm its future efforts to recruit them.
"We screwed it up again," says retired Navy SEAL captain Larry Bailey, who gathered intelligence during a combat tour in the Vietnam War. "We should have had a welcoming committee, and yet we had a bunch of bureaucrats just standing in the way."
The Neumanns' primary lawyer, Judy Snyder, says that after the FBI turned its back on the couple, they couldn't get jobs that paid a living wage and ruined their credit. Snyder spent this week negotiating a settlement with their landlord to prevent the Neumanns and their six-month-old son from being evicted from their Portland apartment.
"They have no money," says Snyder. "They can't work. Jan can't get papers to work. Victorya has work papers, but the baby needs constant attention."
The Neumanns say they are touched that Janke and his colleagues across North America have come to their aid. They expect to move to California next month to begin work at Blue Pacific. Janke, who is hosting them for Christmas in New York, is putting them up in a Southern California condo free of charge.
Jan Neumann says he's aware that the former covert operators aren't doing this just to help out a pair of former Russian spies. "They are doing this for their country," he says, "for what they believe is right. They are fixing the mistakes of others who failed to do their jobs in the first place."
Read more from Newsweek.com:
-How Vladimir Putin is Using Donald Trump to Advance His Goals
-Did Russia Help Trump Win the 2016 Election? The CIA Thinks So
-Donald Trump's Russia Dilemma