Russian Spies Used Facebook To Trick Macron Allies: Report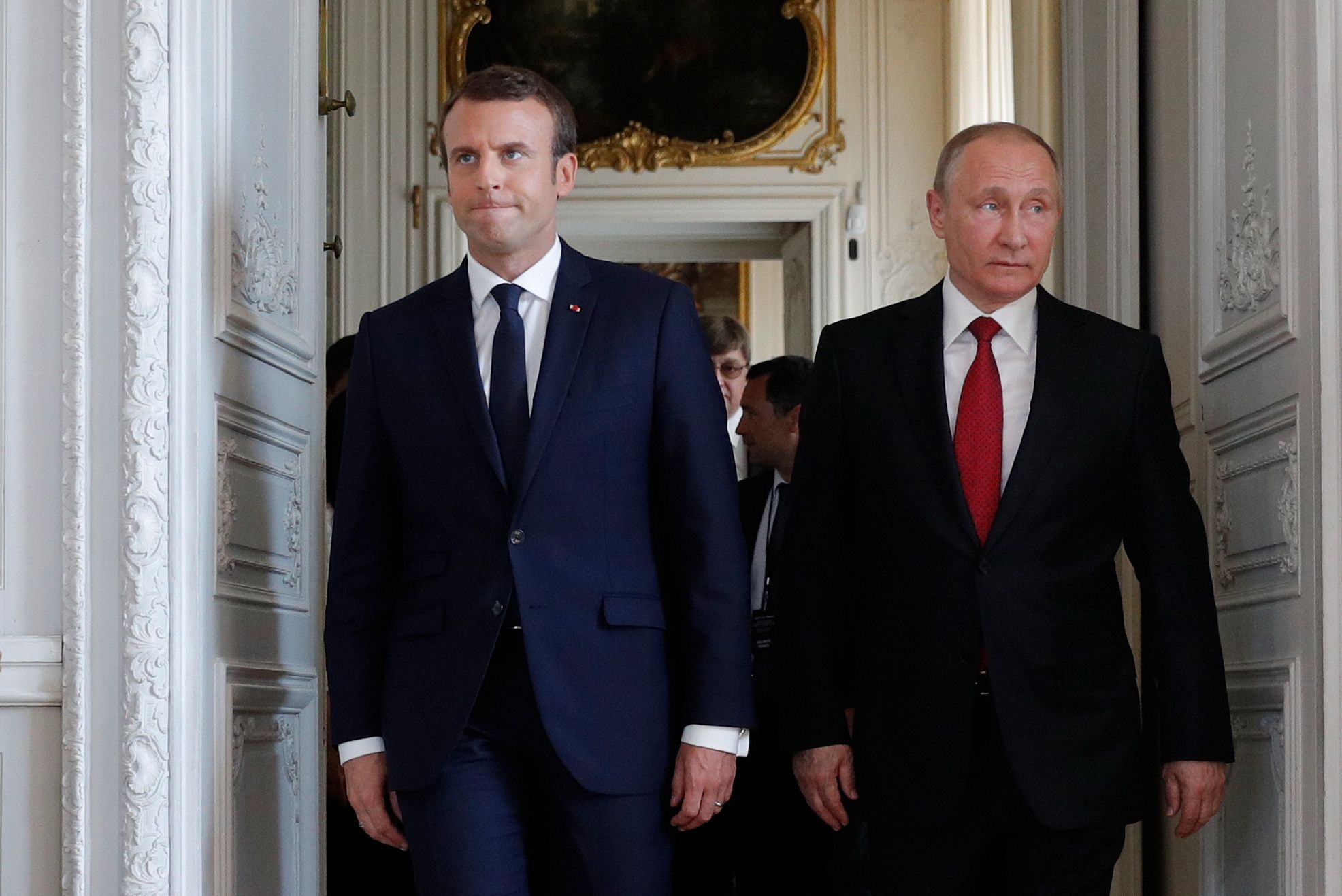 The Kremlin has long denied French President Emmanuel Macron's allegations of Russian subterfuge during his election campaign, but three different sources, including a U.S. congressman, have now told Reuters that an attempted surveillance operation on Macron did take place on social media.
According to the report, around two dozen Facebook accounts were created in the run-up to the election in attempts to infiltrate Macron's social circles, likely with malicious intent. Facebook said in April it had moved to shut down trolls disseminating misinformation about the French election, in which Macron defeated pro-Russia candidate Marine Le Pen, but the use of bogus accounts has not previously been reported.
Read More: Ukrainian spies are ruining summer in Crimea, say Russian agents
During the alleged operation, Russian agents posed as people with common acquaintances of Macron's associates and sought personal information about the candidate's social life. According to Reuters' sources, Facebook briefed congressional committee members and staff about this after analyzing activity during the campaign.
Newsweek subscription offers >
Facebook told U.S. officials that the operation was most likely intended to convince Macron associates to download malicious software or hand over their login information, but that it did not succeed with either goal.
Russian agents are under suspicion of running the operation because the tools used in the communications are apparently traceable to those used by Russia's GRU military intelligence unit, Reuters reports.
Macron's campaign suspected Russian intervention when his team was the target of a hack days before the election earlier this year, though French authorities have so far not blamed the cyberattack on any government.
U.S. intelligence agencies told Reuters in May that hackers with connections to the Russian government were involved in the French election, but they did not have conclusive evidence that the Kremlin ordered the hacking.
Newsweek subscription offers >
The same GRU unit, labelled Fancy Bear or APT 28 by cybersecurity experts, is also blamed for hacking the Democratic Party in the U.S. during the 2016 presidential election.
Russia officially denies interfering in any foreign election but the the U.S. intelligence community has repeatedly countered the denial. U.S. intelligence agencies have unanimously concluded that Russian hackers targeted the 2016 plebiscite.
Russian Spies Used Facebook To Trick Macron Allies: Report | World