Russian Spy Agency Foils Double ISIS Bomb Plot, Discovers Moscow Explosives Lab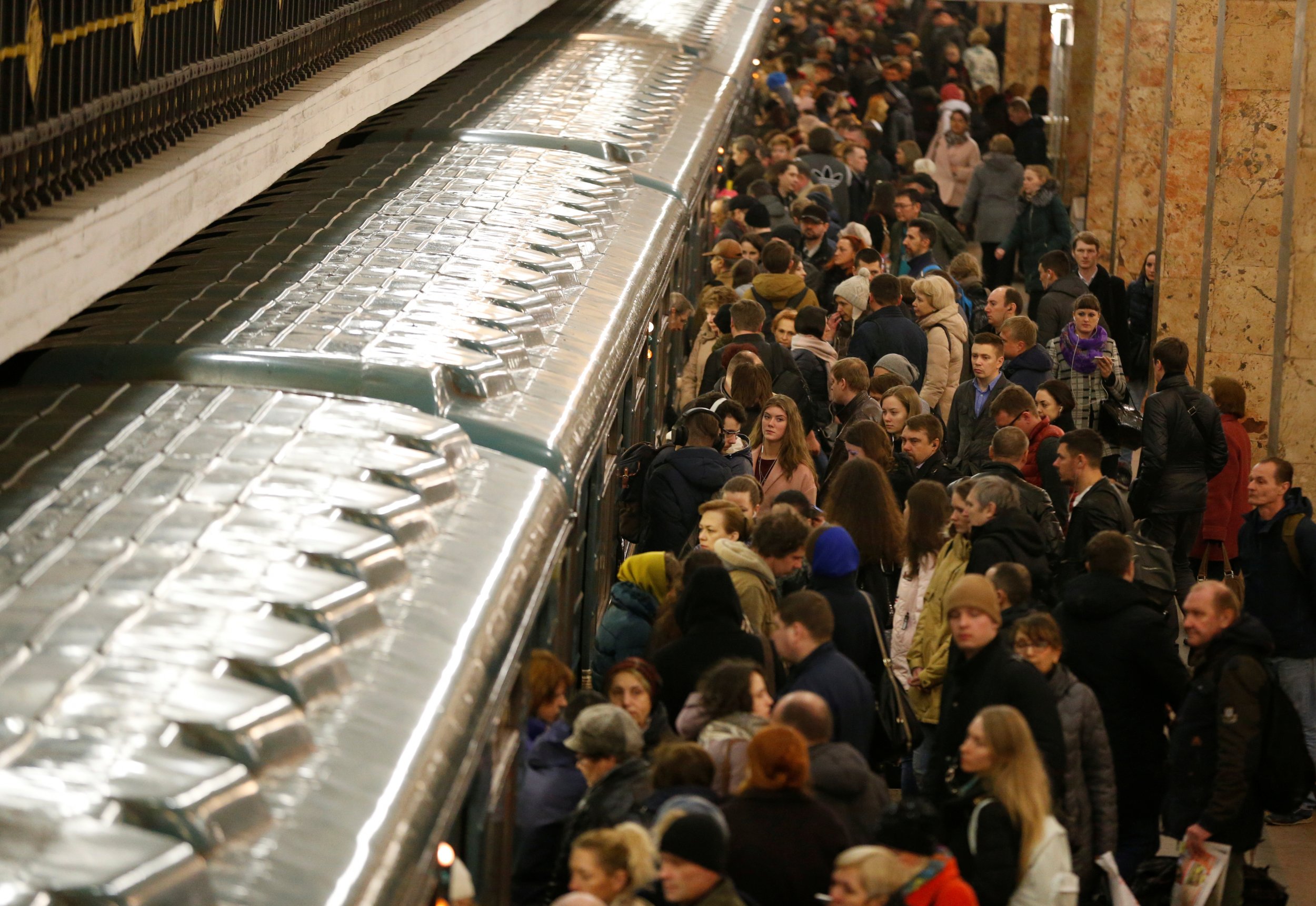 Russian intelligence has thwarted a double suicide bomb plot in Moscow directed by the Islamic State militant group (ISIS), the country's main spy agency said on Monday.
The FSB said in a statement that it had arrested four people suspected of plotting attacks in the Russian capital: one that was intended to target the city's metro system, and another that would strike a shop. They did not identify the precise targets but revealed that one of the men is a Russian national, and three others are believed to be from central Asia.
The agency also discovered an explosives lab on the outskirts of Moscow, where the cell was creating devices to be used in the plots.
Two militants from the former Soviet Union fighting for ISIS in Syria were directing the attacks, it said.
Russia is on high alert after a series of raids, foiled plots and several successful radical Islamist attacks in the past year. In April, a suicide bomber killed 15 people on the St. Petersburg metro. A previously unknown group, the Imam Shamil Battalion, which said it was linked to al-Qaeda, claimed responsibility for the attack.
The perpetrator, 22-year-old Akbarzhon A. Dzhalilov, was born in Kyrgyzstan but had Russian citizenship, according to investigators. He was from the Kyrgyz region of Fergana Valley, which has a history of radical Islamism.
In November 2016, the FSB said it arrested five people with links to ISIS for plots to attack Moscow and the Caucasus region. In February, authorities arrested seven suspected ISIS members in the central Russian city of Yekaterinburg for preparing attacks in Moscow, St. Petersburg and the Sverdlovsk region.
Russian federal security services estimate that around 2,500 Russian nationals have joined ISIS ranks in Iraq and Syria since 2015. ISIS's now-deceased Minister of War Abu Omar al-Shishani was a Georgian Chechen jihadist and the gunman who killed 39 people at an Istanbul nightclub on New Year's Eve was a Kyrgyz national.
Russia is battling ISIS militants in Syria in support of the Syrian regime of Bashar al-Assad. It has used its air force to help Damascus recapture swathes of territory from the jihadist group and moderate rebels opposed to his rule.
ISIS has also directed plots against Russian targets outside of the country, claiming responsibility for the worst aviation disaster in Russian history. In October 2015, it successfully detonated an explosive device onboard a Metrojet flight to Russia from the Sinai Peninsula.