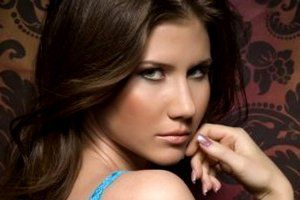 Anna Chapman, the flame-haired femme fatale who became the poster girl for the recent U.S.-Russia spy swap, intends—for now, at least—to abide by a plea-bargain provision supposedly barring her from selling her story. But she has considered selling (or at least telling) it, her lawyer, Robert Baum, has acknowledged in a conversation and e-mails with Declassified. According to people familiar with the wildly competitive checkbook journalism of London's Fleet Street tabloids, Chapman could net a substantial fortune from the tale of how she allegedly became a Russian undercover operative assigned to infiltrate American society. And Baum admits that his client had reason to worry about money when she accepted the plea agreement, given that her online real-estate firm had been effectively derailed by her arrest. "She felt that the only source of income that she might have was based on her story," says Baum. There's just one problem: a clause in the plea deal says Chapman and the other deported sleeper agents will turn over to the U.S. government any proceeds they might get from selling their stories, whether such profits come to them directly or to an associate or family member.
But now that the former spies' deportation has put them outside the jurisdiction of American courts, is there any way the Justice Department can enforce the terms of Chapman's plea bargain? "On the issue of enforcement, I told her to seek a lawyer and to determine what her rights are," Baum says, adding that his client "knows well that the provisions of the agreement would put any money in jeopardy." Now that she's outside the United States, Baum continues, "there are obvious issues about the enforceability of that provision. But Ms. Chapman's view at the time of her departure from the U.S. was that perhaps she would just be better off trying to reestablish her business in a way that doesn't challenge the provision." Still, Baum acknowledges, "that could change in the future. Remember, according to the provision, there is no prohibition against her talking. That would have been illegal. She just can't make money from it, or else the government will go after that money."
As we reported earlier, there are indications that some elements of the foreign media—particularly Britain's sex- and celebrity-obsessed "red top" tabloids—are already drooling over the possibility of publishing any revelations Chapman might offer, not to mention any new revealing photos she might be willing to pose for. (One London paper has already published topless photos of Chapman, which it apparently got from her British ex-husband.) "The reality is that with pictures and a story, she could make herself hundreds of thousands of [British] pounds," says Max Clifford, a London PR man who specializes in selling "kiss and tell" revelations to the tabloids. (He has already helped Chapman's ex-husband peddle his story to Fleet Street's hacks.) Some British journalists have already expressed interest in buying Chapman's story, Clifford tells Declassified. But others have told him that their papers might be unwilling to open their checkbooks to Chapman because she confessed to illegal activities—even though her misdeeds took place in America, not Britain. The niceties will have to be sorted out by lawyers, Clifford says, but at the moment it's all speculative, since Chapman hasn't approached him to sell her story. But if she does, he says, "I would talk to her."
Another veteran of London's tabloid wars, requesting anonymity when discussing a controversial topic, remarks that the pictures of Chapman he's seen so far have been "very good" and says there's "nothing to stop anyone trying to do a deal with her" for her story. And Mark Stephens, one of London's most respected media lawyers, says flatly that the plea bargain's restriction can't keep any of the spy-ring members from cashing in when on British soil. "It's completely unenforceable, and they would be perfectly in their rights to speak," he says. "Dr. No is trying to stifle the First Amendment rights of the 'spy who loved me.' They can't enforce it legally." Mark Zaid, a Washington lawyer who specializes in cases related to espionage and government secrecy, says he can't imagine that the plea agreement would be enforceable overseas. "Even if it is a criminal penalty rather than civil, it would not be an extraditable offense," he says.
A Justice Department spokesman in Washington declined to comment on whether the restriction would hold up in a foreign court. But a former U.S. intelligence official, requesting anonymity when discussing a sensitive issue, says it's theoretically possible that Washington could pursue legal action against Chapman or other released spies for selling their stories in Britain. "In such circumstances, [the U.S. government] could theoretically file an extradition request with the U.K. government citing a violation by [Chapman or others] of the terms of [their] plea agreement," says the former official. "Realistically, however, I wonder if the U.S. would want to reignite this whole thing or that the U.K. government would want to be put on that spot and face the inevitable media firestorm there."