Russian spies attempted to steal satellite communications from the French military, France's Minister of Defense Florence Parly revealed Friday.
In a speech in which she outlined France's plans for space security, Parly said that a Russian satellite had flown close to another satellite operated by France and Italy in order to spy on the two European Union countries.
"It got so close that we might have imagined it was trying to intercept our communications," Parly said during the speech, according to French media. "Trying to listen to your neighbors is not only unfriendly, it's an act of espionage."
Washington also has accused Russia of attempting to spy in space, and some officials have expressed concern that Moscow plans to develop the capability to alter satellite data. The news comes as analysts speculate about a burgeoning race to militarize space.
In addition to the use of satellites for intelligence, navigation and surveillance, defending a country's space satellites has become a national security priority. France's government has recently announced plans to place new satellites in space for surveillance and the collection of military intelligence. The EU plans to dedicate around $19 billion in its 2021-27 budget to space.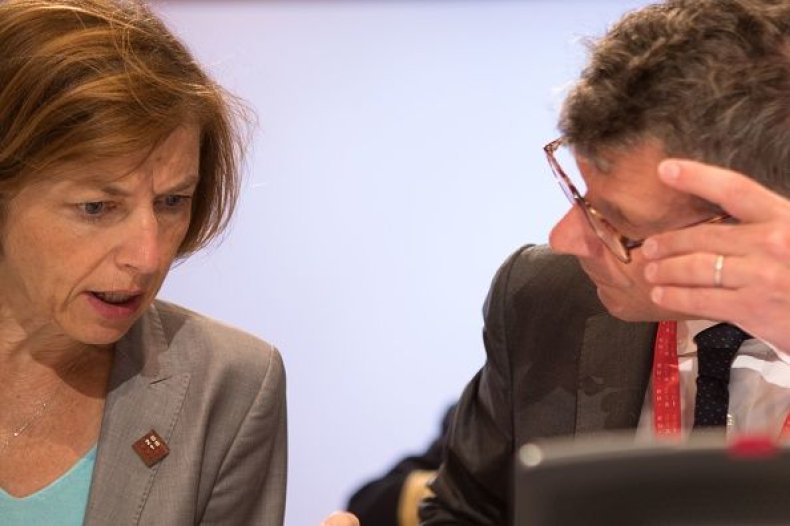 President Donald Trump recently announced plans for the creation of a Space Force, which would be a separate branch of the U.S. military.
"We are going to have the Air Force, and we are going to have the Space Force. Separate but equal. It is going to be something. So important," Trump said during a speech in June. He will need approval from Congress to move forward with the plan, and it is not clear whether he will be able to gain support.
Russian espionage in space has a long history that began at the height of the Cold War in the 1970s when Soviet spaceships were tasked with taking reconnaissance photographs from space. Documents unclassified decades later revealed that the U.S. had established a secret mission to counter Soviet military activities in space, including knocking Soviet satellites out of space and bringing them back to Earth for inspection. Soviet reconnaissance space stations, code-named Almaz, had cannons attached for protections against such operations.
Meanwhile, reports from as recently as 2016 revealed that Russia planned to launch three new satellites into space that could be used for espionage. The first of these satellites was to be launched in 2019.
In recent years, however, it's been China that has shown off its military might in space. In 2007, the country demonstrated that it was capable of knocking a satellite out of space with a rocket.