Russian State Experts Blame Condoms for HIV Spread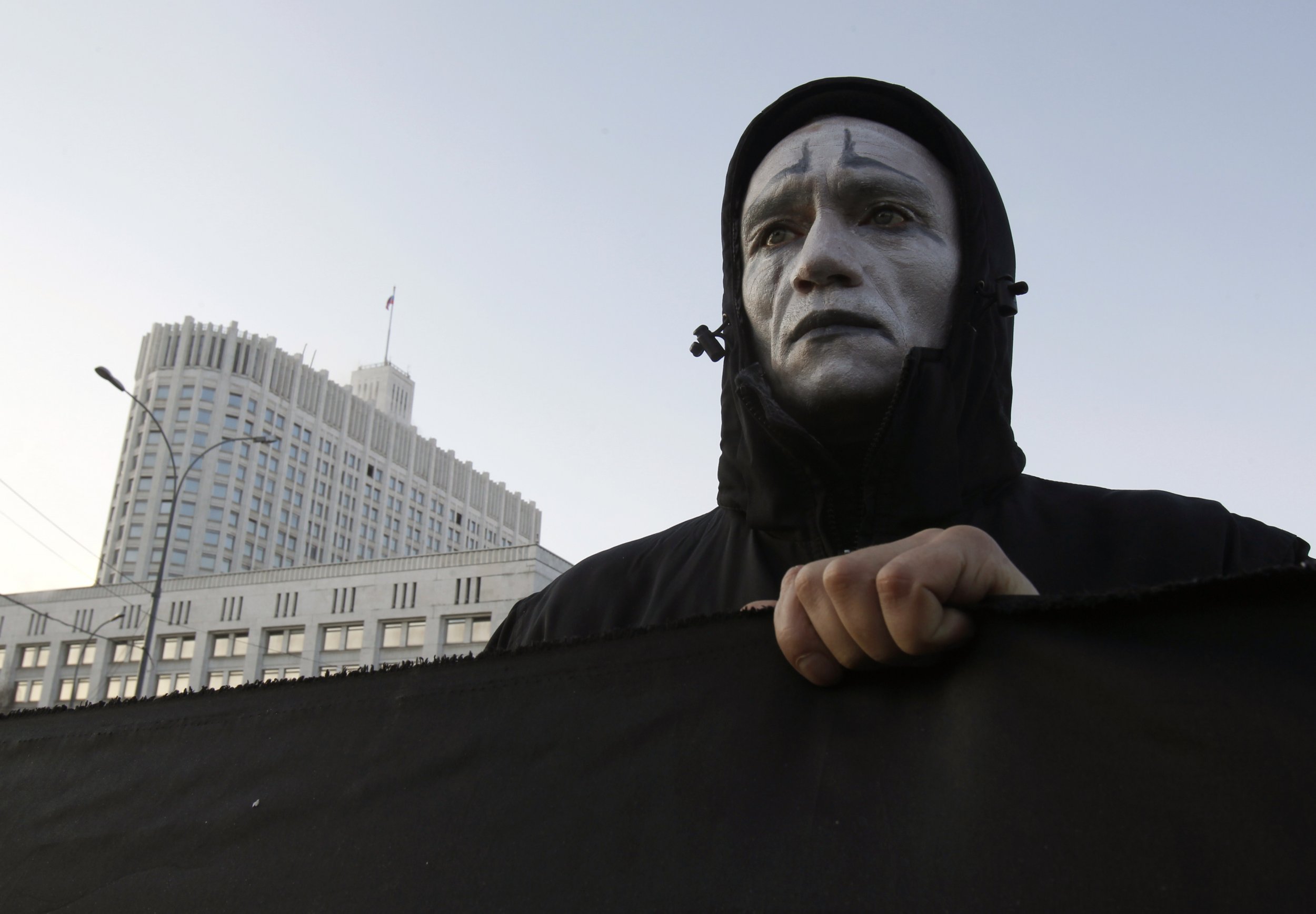 Government-backed Russian health experts have blamed the spread of HIV in Russia on condoms and accused the West of exaggerating the spread of sexually transmitted diseases in Russia.
The Russian Institute for Strategic Research (RISR), which was set up by the Kremlin in 2012, presented a report on Tuesday to Moscow's city council that casts doubt over the validity of statistics showing the spread of HIV in Russia.
Tatyana Guzenkova, deputy head of the organization, presented the report, Russian daily newspaper Kommersant reports.
She said there were two routes to fighting HIV: the Western one and the Russian one. The Western model shows "insensitivity to national sensibilities and too much focus on certain at-risk groups such as drug addicts and LGBT people," she said. Meanwhile the Russian model "takes into account the cultural, historical, and psychological characteristics of the Russian population" and focuses on "traditional values."
The study's authors alluded to "traditional values" being the route to stopping the spread of HIV, blaming promiscuity and homosexuality for infections.
A co-author of the study, sociologist Igor Beloborodov, said that the availability of condoms and their use encouraged minors to have sex and increased the risk of infection.
"This contraceptive industry is interested in selling their products and encouraging underage people to engage in sex. With the porn industry, irrespective of our current laws, you are two clicks away from all kinds of materials" he said. "Lobbyists are largely interested in revelry among the population."
Instead, Beloborodov advocated that the best way to protect oneself from HIV infection was to "be in a heterosexual family where both partners are loyal to each other."
The study was criticized by some local deputies in the room and the Russian government has admitted the country is facing an annual growth in the spread of HIV. On Monday, Russian consumer rights watchdog Rospotrebnadzor announced that 2015 saw an increase of almost 9 percent in HIV cases, compared with nearly 12 percent the year before.
Since 1987, a million people have been officially registered as HIV positive in Russia, prompting claims that Russia is facing an AIDS epidemic.