Russian State Media Calls Trump a Moscow 'Agent,' Jokingly Suggests He'll Need to Flee to Their Country After Leaving Office
In the wake of Russian Foreign Minister Sergey Lavrov's visit to the White House, Russia's state-controlled media outlets have been dissecting the situation by calling Trump a Russian agent.
Rossiya 1, a Russian TV channel, aired a news segment entitled, "Puppet Master and 'Agent'—How to Understand Lavrov's Meeting With Trump," according to The Daily Beast.
On the Russian program Sunday Evening With Vladimir Soloviev, Mikhail Gusman, first deputy director of ITAR-TASS, Russia's largest news agency, said, "Sooner or later, the Democrats will come back into power. The next term or the term after that, it doesn't matter... I have an even more unpleasant forecast for Trump. After the White House, he will face a very unhappy period."
"Should we get another apartment in Rostov ready?" asked host Vladimir Soloviev, as translated by The Daily Beast.
This was a reference to former Ukrainian president Viktor Yanukovych, who fled Russia in 2014 after being removed from office via a Parliamentary vote stemming from mass protests from citizens who accused him of corruption and cronyism. Yanukovych called this an "armed coup." He has since allegedly moved to a residence near Moscow.
"The scariest part of our relationship with America is that the level of trust between our countries, our governments, our political powers, is precisely at zero," said Gusman.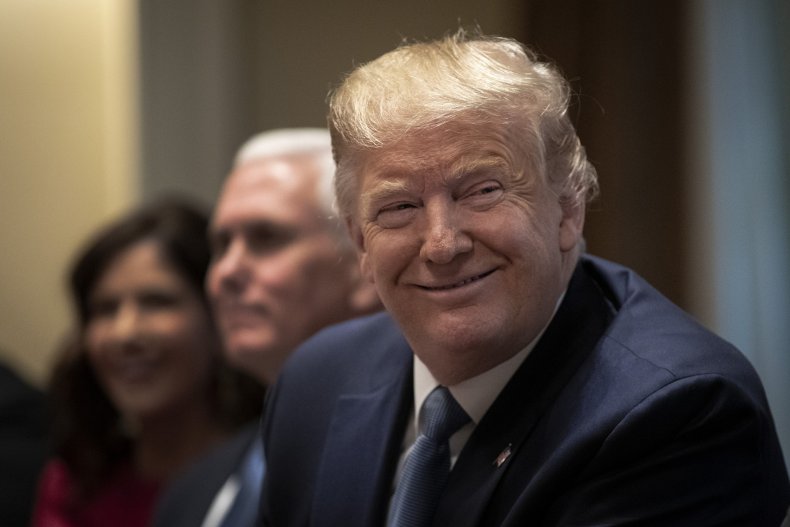 Vesti Nedeli, a Russian news program, made note of the notion that the president was sitting with Lavrov standing behind him in the official photo released to the media, furthering their puppet/puppetmaster imagery. Dmitry Kiselyov, the show's host, has accused Democrats and Hollywood of joining in conspiracy to undermine the president's popularity.
"There are no disagreements or contradictions between Trump and Russia," argued Valery Korovin, director of the Center for Geopolitical Expertise, during an appearance on Rossiya-24.
On The Evening with Vladimir Soloviev in October, political scientist Dmitry Evstafiev stated that he believed that President Trump was trying to destroy the Republican party to guarantee his own long-term survival.
Semyon Bagdasarov, also appearing on Soloviev's show and a director of the Moscow-based Center for Middle Eastern and Central Asian Studies, summed up the prevailing mood of these programs.
"The United States is the enemy. It is our enemy. It is a hostile state that aims to destroy our country... We are at war!" Bagdasarov said.
Update 12/17/19 8:30 p.m.: This article has been updated to make it clearer that the translations were courtesy of The Daily Beast.