Russian State Media Says CIA Shot Down Malaysia Airlines Flight MH17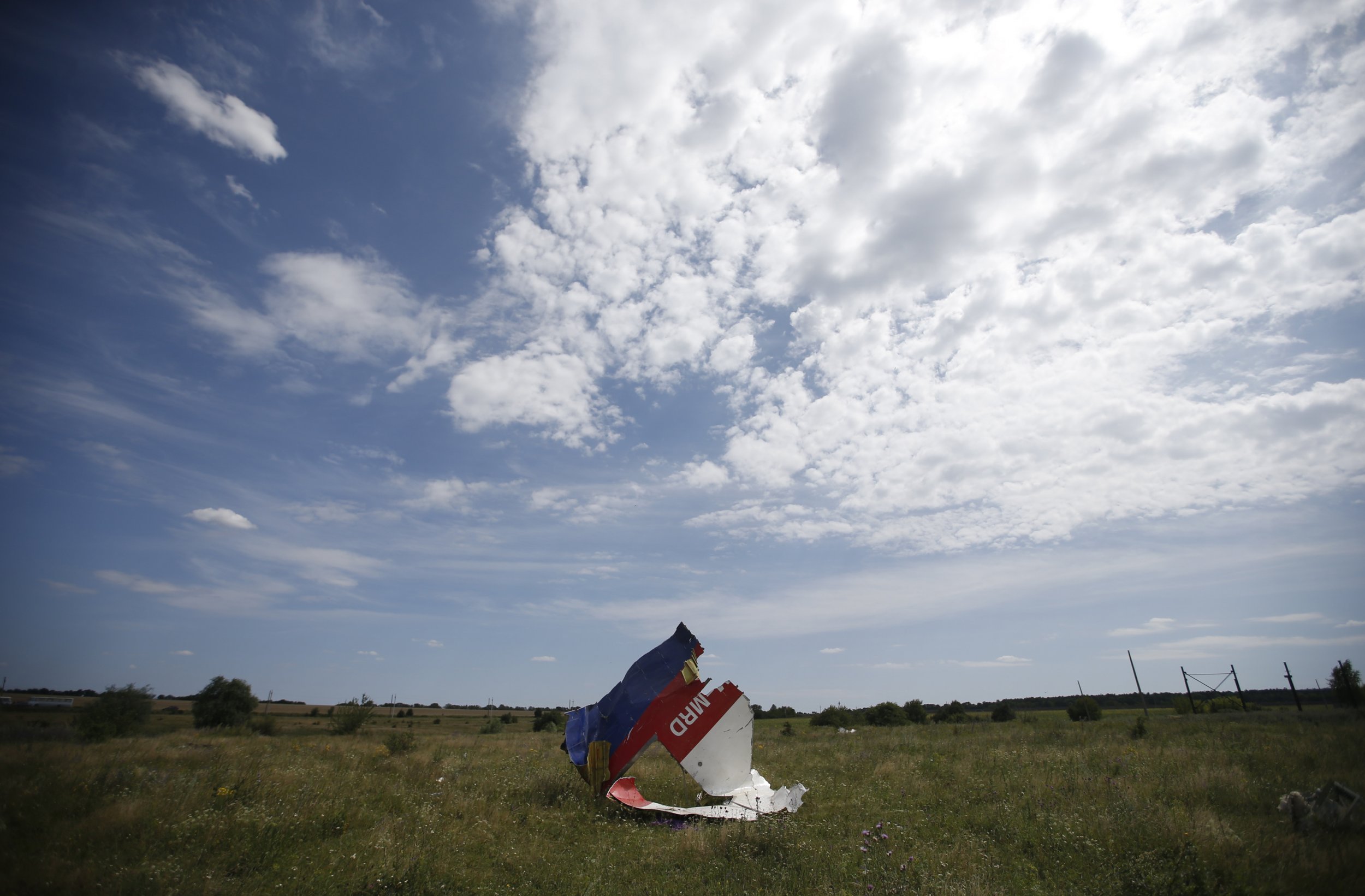 Though no shots have yet been fired, the war to control the narrative surrounding downed Malaysia Airlines Flight MH17 is heating up. Russia's Channel One told viewers on Friday that the entire incident was orchestrated by the CIA, CNBC reported.
In Russia, television is the leading source of information, and Channel One is the country's most widely-viewed station, according to The Interpreter. With the state owning 75 percent of the channel's shares, Channel One acts as a de facto organ of the Russian propaganda apparatus. The other 25 percent belong to the Russian Media Group, which is "controlled by the structures of Yuri Kovalchuk, Chairman of the Board of Rossiya Bank, one of the largest banks in Russia, and Vladimir Putin's personal friend; and Roman Abramovich, owner of Chelsea football club and Putin's ally," according to The Interpreter.
The broadcast insisted that the Ukrainian government was responsible for the downing, but that it could not have done so without the help of the CIA. Separately, representatives from Moscow claimed that "a Ukrainian fighter jet was flying close to the Malaysian passenger plane just before it crashed and that Kiev was operating radar stations used for missile systems," The Sydney Morning Herald reported. The officials, high-ranking members of Russia's general staff, denied that Russia had supplied separatists in Ukraine with "Buk missile systems," which the U.S. claimed were used to shoot down the plane, The Herald reported.
Channel One also showed alleged evidence that the CIA planned a similar operation during the Cuban Missile Crisis. According to the broadcast, the incident is part of an ongoing plot by the United States to disrupt Russia's economy.