Russian State Television Removes Vladimir Putin Mention from 'Fargo' Dialogue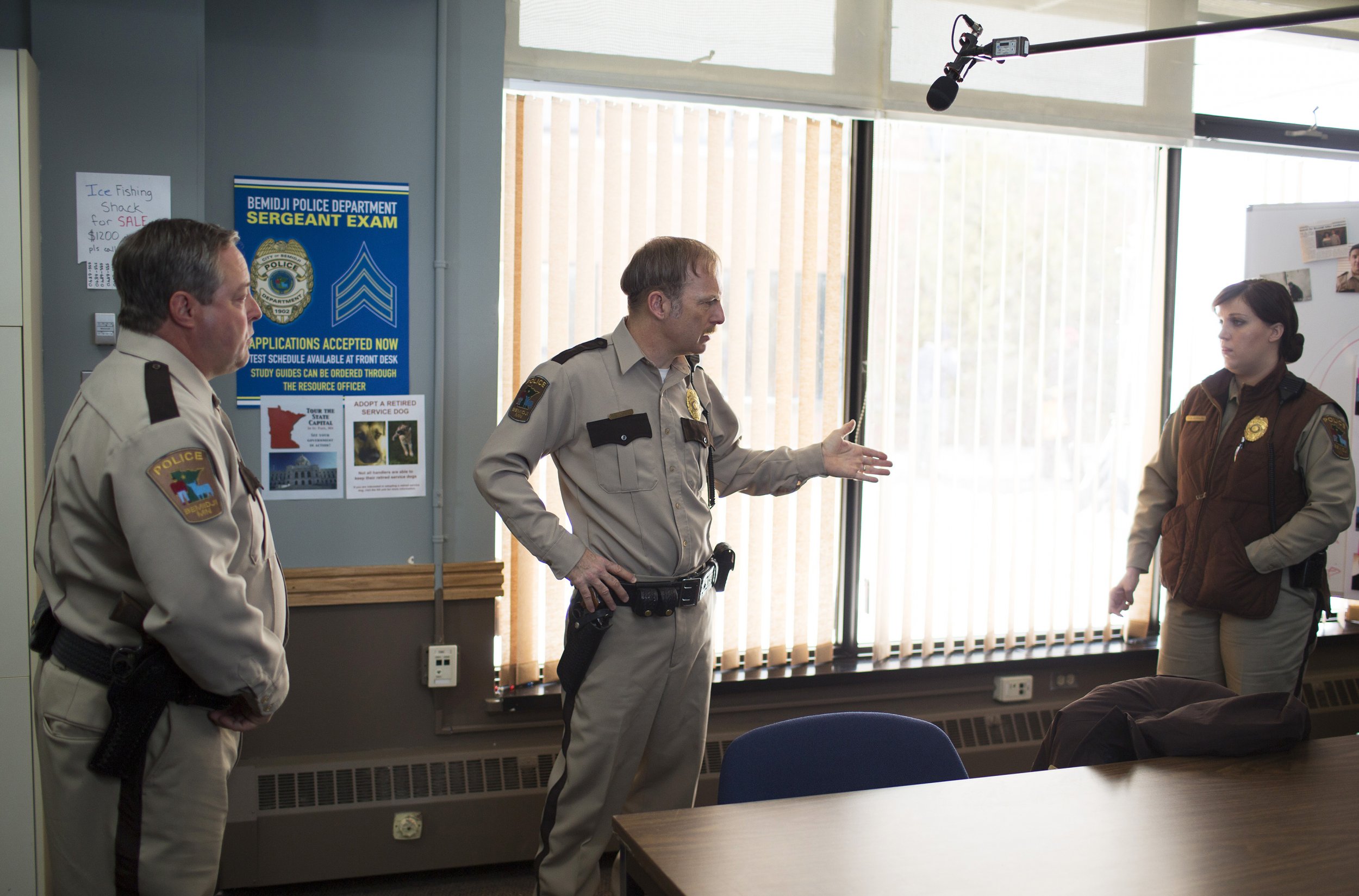 Russia's state broadcaster has cut a line from U.S. TV series Fargo that likened President Vladimir Putin to the "brutal" North Korean regime, according to an independent Russian news site.
Meduza reported that state-run Channel One (Perviy Kanal) broadcast a dubbed version of Fargo's third season, episode two for the first time on April 29. But on Saturday, a Russian viewer alerted Meduza to a moment near the end of the episode when Perviy Kanal seemed to fumble in translating a line near the end of the episode.
Read more: In rural Siberia, the hospital comes to you
In the original, David Thewlis's character said, "Yes, you can still find some relative stability in the brutal nation states: North Korea; Putin's done some great things with Russia. You just have to know which palms to grease," after lamenting the lack of serenity in the world outside Minnesota state.
However, to Russian viewers this line sounded different. "Relative stability exists only in totalitarian states. In North Korea, for example, where you just need to know whose palm to grease," said the Russian dub, translated by Meduza.
The site also said that two episodes later, in the fourth instalment of season three, Perviy Kanal also omitted mentions of Putin—this time from a monologue of a Ukrainian character about the president's past in the security services.
In the original the character Yuri Gurka (played by Croatian actor Goran Bogdan) told a story about Putin: "When Putin was a boy, he already knew he wanted to be FSB. He lived in the well, kept a photo of Berzhin by his bed. Berzhin, who squats in 1920 dirt, gives birth of GRU, later KGB. Godfather. And this boy, Putin, he learns sambo, rules the yard school by his fist. You see, in Russia, there are two words for truth. 'Pravda' is man's truth. 'Istina' is God's truth. But there is also 'nepravda,' untruth. And this is the weapon the leader uses. Because he knows what they don't. The truth is whatever he says it is."
The Russian dub made the story about an unnamed boy and confused the dichotomy of the two kinds of truth, suggesting it was a peculiarity of all languages, rather than of Russian as the original states.
"A boy wanted to be a spy since he was a child. He lived in a communal estate and kept a portrait of Berzin on his nightstand. Berzin who formed the GRY in 1923 and consequently the KGB was a godfather. This boy soon took up sambo and became a threat in the schoolyard. You see, in every language there are two words for truth. Truth [Pravda] is people's truth and truth [istina] is God's truth. But there is also 'untruth'—a lie. And this is a weapon because someone knows it and you don't. Truth [pravda] is only what exists in reality."
Other Russian media picked up on the story and sought an answer as to why state TV changed Fargo's dialogue. The company behind the dub, AB Video referred Moscow radio station Govorit Moskva to the television channel in response to its question Sunday.
Perviy Kanal is yet to comment on the reason for the dubbing changes and has not yet responded to Newsweek 's request for comment.