Russian State TV Suggests Potential U.S. Civil War As Result of Trump Raid
The FBI search of Donald Trump's Mar-a-Lago residence in Florida has sparked outrage among Kremlin propagandists on Russian state TV, who went as far as predicting that the raid might trigger a civil war in the U.S.
In a stunning escalation of the investigation into the former president's potentially unlawful removal and destruction of documents related to his time in office, federal investigators executed a search warrant on Monday at Trump's private Palm Beach estate.
The FBI search, which the former president described as an "assault," was widely covered by Russia state media, with pro-government TV host Vladimir Solovyov expressing his admiration for Trump and his GOP allies during his show on Monday evening, as reported by Daily Beast journalist Julia Davis.

On the same day, Russian military expert Igor Korotchenko, a guest on Russian TV program 60 Minutes, called the FBI raid a "witch hunt," where Trump "as the most popular politician in the United States" was "chosen as such a witch."
"They won't just be vilifying him, they will be strangling him. These raids, involving dozens of FBI officers and police dogs—this is worse than McCarthyism, my friends! This is a symbol of inordinate despotism," he said, as quoted by Davis.
The host of 60 Minutes, Evgeny Rozhkov, described the raid as an event that "shook the U.S. and the world perhaps more than the nuclear threat."
It is not clear whether the raid on Trump's residence was directly related to the alleged disappearance of evidence related to the Jan. 6 riot at the Capitol (reported by the Washington Post in March), but we know that Trump has previously been accused of transferring classified documents to his Florida estate, per a letter the U.S. chief archivist wrote to Congress in February.
Under the Presidential Records Act of 1978, all presidential records are owned by the public and should be maintained intact and preserved by the president, who then automatically transfers them into the custody of the National Archives once ready to leave office.
If Trump is found in breach of this law, he could potentially be prevented from running for office in 2024.
Discussing the potential impact of the FBI search on Trump's chances of reelection during his radio program Full Contact With Vladimir Solovyov on Tuesday, Solovyov said the raid was a clear attempt at trying "to squeeze Trump out of political life."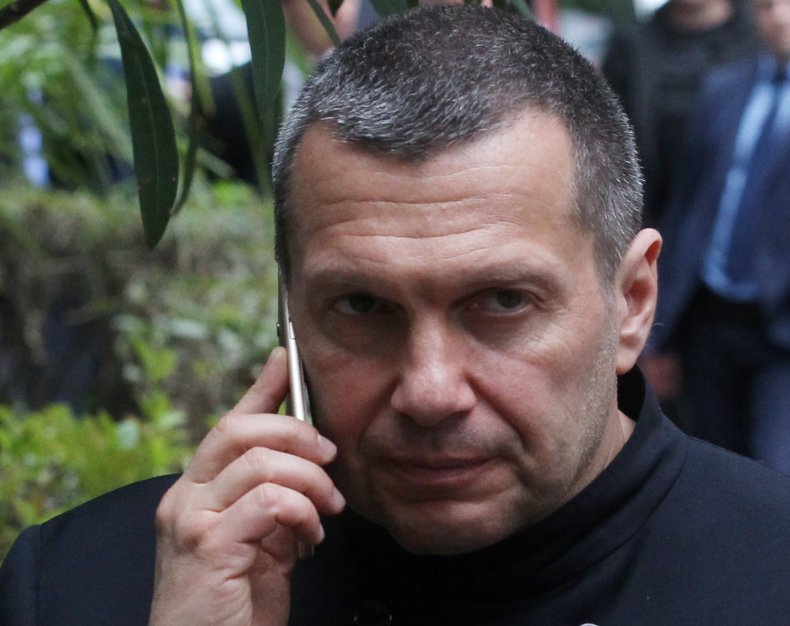 He then speculated that the raid could trigger conflict in the U.S., as Trump supporters rise to support their leader.
"Could this be the beginning of a civil war?" he asked on Tuesday, as quoted by Davis.
"This is totally unprecedented. I don't remember anything like this in American history. If Trump calls on his supporters to come out—and half the states are led by Trump's allies—there'll be hell to pay."
"This is fun for everyone, except for the Americans. They don't know what awaits them next," he added. "Let's just say that if the civil war starts over there, there will be only one big question for Russia: whom to support with weapons."
"After all we owe them. We won't forgive them for Ukraine, that's for sure," he concluded.