Russian Students Turn in 'Traitor' Teachers Who Speak Against Ukraine War
As Russia continues to promote a fierce campaign of censorship amid the ongoing war in Ukraine, some students are turning on their teachers—and getting them fired—for speaking out.
At least four teachers across the country have recently been turned in to authorities by students or parents for engaging in anti-war speech, The Washington Post reported Sunday. In some cases, students have secretly recorded instructors, who made negative comments about the invasion, before contacting the police.
One teacher in western Russia, Irina Gen, was criminally investigated and forced to resign from her position after she explained to students that Ukraine is a "sovereign state," according to the Post. Gen was answering a question about why Russia was barred from attending a European sports competition when she began criticizing the ongoing war.
"So long as Russia doesn't behave itself in a civilized way, this will go on forever," she told students, adding that Russia "wanted to get to Kyiv, to overthrow Zelensky and the government. This is a sovereign state," she said. "There's a sovereign government there."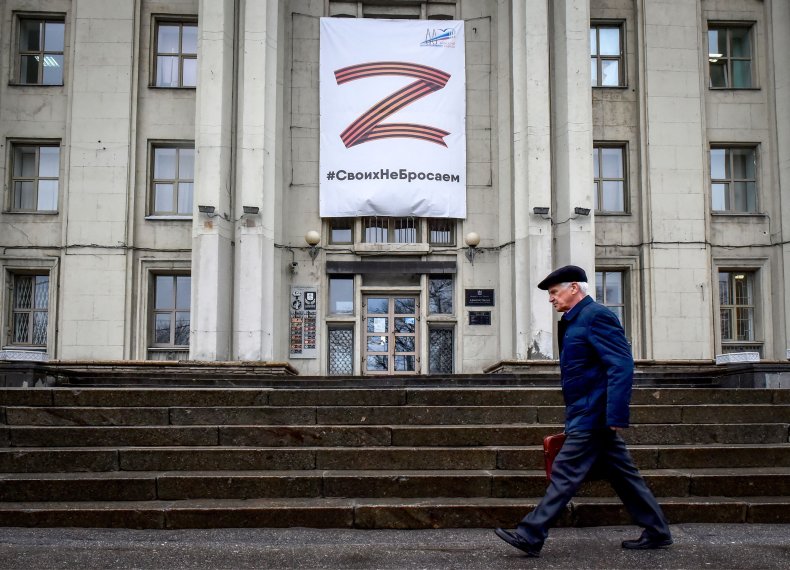 The teacher later told students, who disagreed with her, that Russia has accepted a "totalitarian regime" where dissent is considered "a crime of thought." She didn't realize it at the time, but her students were recording her speech and turned in a copy to local authorities, the Post said.
Similarly, Marina Dubrova, an English teacher on the Russian island of Sakhalin, was recently fired and fined after students recorded her calling the war a mistake and stating that Ukraine is its own country, The New York Times reported.
A recording of her comments was played during a court hearing, where a judge ruled that Dubrova had "publicly discredited" the Russian army and handed her a $400 fine. Her school later fired her for engaging in "amoral behavior."
"It's as though they've all plunged into some kind of madness," Dubrova said in an interview published Saturday in the Times.
The recent examples are reminiscent of Soviet-era policies, and highlight a growing polarization within Russian society. Since Russian President Vladimir Putin first ordered troops to invade Ukraine on February 24, the nation has effectively criminalized any public opposition, or independent media coverage, about the ongoing war.
Last month, Putin signed a law that makes it illegal to call the war an "invasion" and prohibits any information that could discredit its military. The Russian government has also moved to ban popular social media sites, including Facebook and Instagram, in order to prevent the spread of so-called "disinformation" and negative comments about the war.
The staunch censorship and propaganda has even led to pro-war Russians publishing online lists of "traitors and enemies" and turning against their own neighbors in order to expose anti-Russian sentiments, according to the Post.
"After a rather significant period of freedom...fear has returned to Russian society, and informants have become more active against those who express disagreement with the authorities," Nikita Petrov, a historian at the human-rights group Memorial, told the news outlet.
Newsweek contacted Russia's foreign ministry for additional comment.