Russian Sub Fires Cruise Missile in Arctic Barents Sea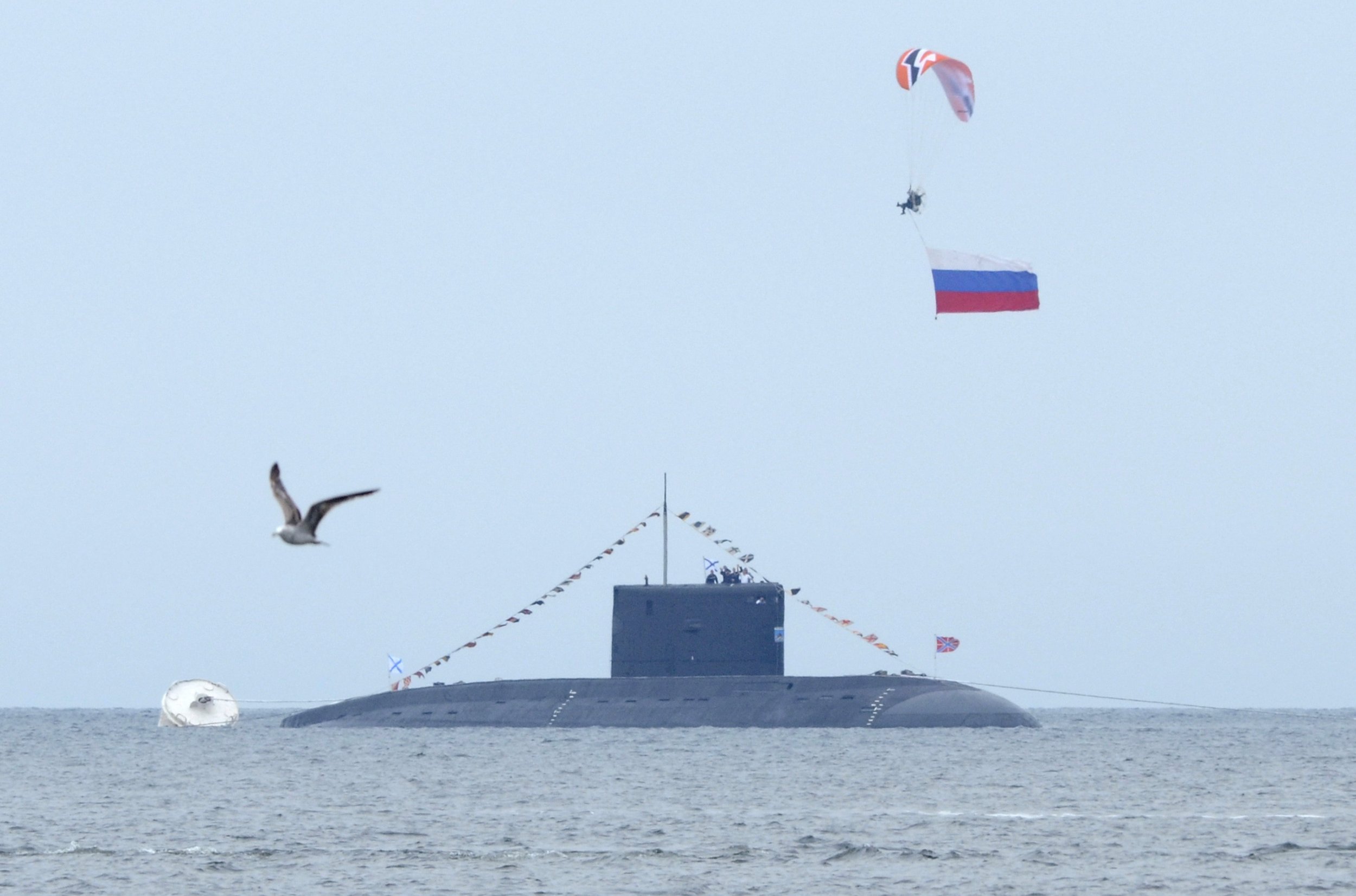 Russia's nuclear-powered submarine has carried out anti-ship cruise missile fire at a distance in the Arctic Barents Sea, as part of Moscow's ongoing strategy to shore up defenses in its far north.
The Smolensk vessel, part of Russia's historic and highly staffed North Fleet, was underwater when it fired an anti-ship missile, hitting a target 400 kilometers (around 250 miles) away in the Barents Sea, the fleet's press desk announced via state news agency Itar-Tass on Wednesday.
Read More: Russia's new tank armor is impenetrable, according to its maker. Do experts agree?
The fleet's vice admiral Nikolay Yevmenov hailed the launch as a success for the Soviet submarine.
Russia's navy has sought to increase visibility in the Arctic, being one of five countries claiming the northernmost waters of the world. Its Northern Fleet boasts 79 combat vessels and its zone of operation—the Arctic—is designated a priority area for the navy's development plans.
The North Fleet launched a ballistic missile from another nuclear-powered submarine, Yuri Dolgoruky, last week from the Barents Sea towards Kamchatka.
Part of the navy's attempt to strengthen its presence in the difficult northern territories and waters by 2030 is linked to its desire to secure its North Sea route. It spans almost the full length of the country and the Kremlin is seeking to offset the fall into disrepair of facilities on Russia's northern periphery since the Soviet Union's collapse.
By Russian President Vladimir Putin's decree, Moscow reorganized its military resources in the region, forming an Arctic Joint Strategic Command in 2014. Moscow launched its latest Arctic military base in April with more of its kind planned. Increased military visibility in Russia's north also adds to its territorial claim over the waters beyond its exclusive control.
The U.S., Canada, Denmark and Norway have launched claims over the resource-rich Arctic region, with all of them besides Russia belonging to the NATO military alliance. Some of these competing claims date from the early 2000s, and have been submitted for consideration by a U.N. arbitration panel.