Norway Raises Threat Level and Detains Russian Teen After Explosives Found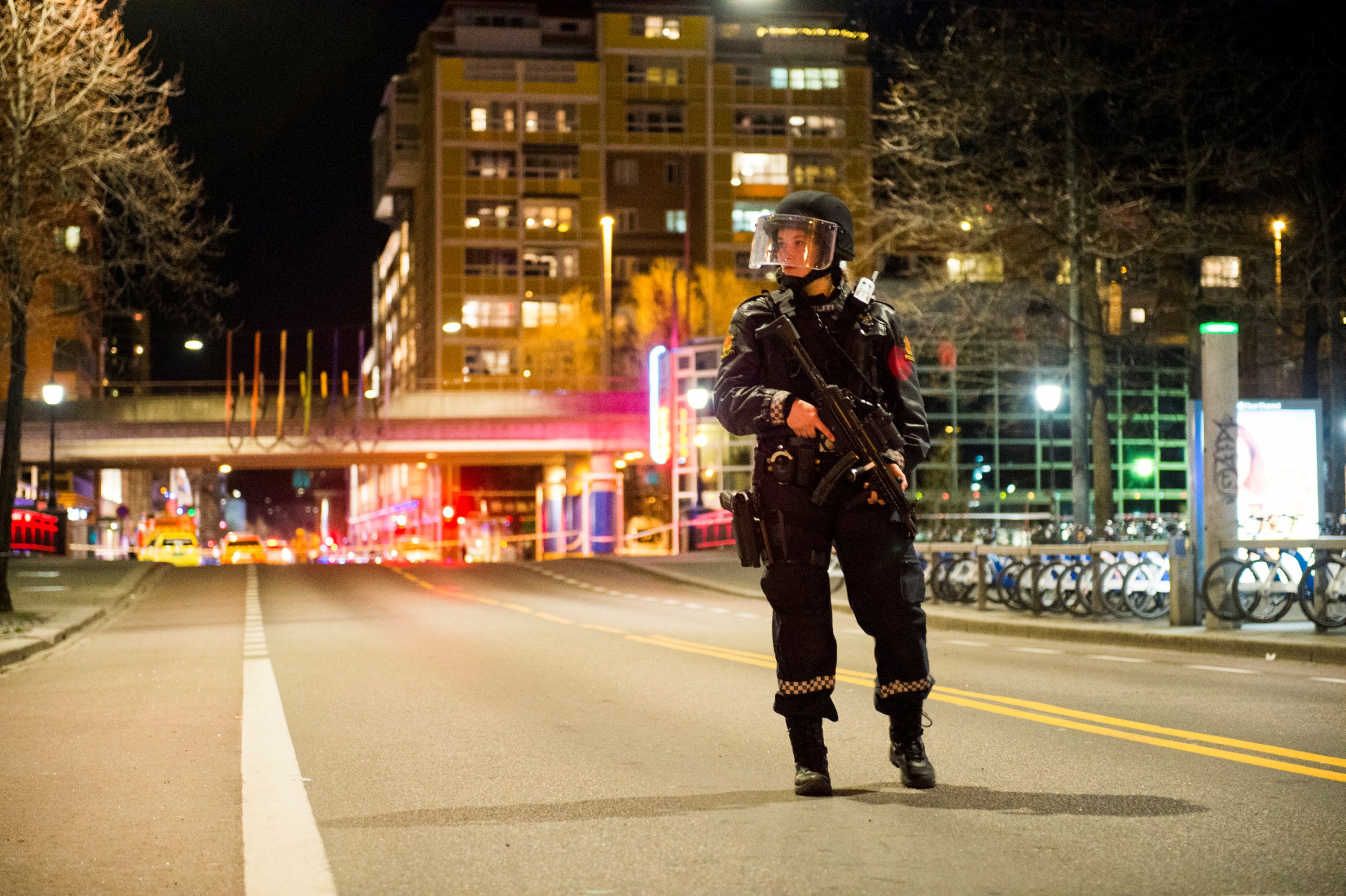 Norway has raised its security threat level after police in the capital Oslo found explosives near a busy subway station and detained one suspect over the incident, German public broadcaster Deutsche Welle reports.
Last week Norway's neighbors, Sweden and Russia, suffered deadly—though apparently unconnected—attacks that have put security services on high alert in both countries. Norway now views the likelihood of an attack as "probable" rather than "possible."
Oslo police detained a 17-year-old Russian national after discovering the explosives. The suspect was an asylum-seeker who has been living in Norway since 2010. He is not currently charged with planning to carry out an attack, but rather only charged with handling the explosives, which police detonated upon discovery.
However the head of Norway's PST security service, Benedicte Bjornland, said the man was already known to authorities as someone who belonged to "extreme Islamism" circles in the Nordic country.
Signe Aaling, chief prosecutor for the PST, said they were "now working on finding his intentions and find out whether others are involved."
The teenager's defense lawyer Aase Karine Sigmond told Norwegian broadcaster NRK that the suspect dismisses allegations from some media reports that he sympathized with the Islamic State militant group (ISIS). "We are talking about boyish stupidities," Sigmond told NRK.