Russian Tennis Star Says Speaking Against War More Important Than Career
Russia's top-ranked female tennis player Anastasia Pavlyuchenkova has become one of the most outspoken critics of her home country's invasion into Ukraine and she's doubling down on her stance, saying that using her voice is more important than her professional career at this time.
"I'm not going to be selfish and talk about sports and my career, which is very important to me, but I think right now it's more about our future and our life, really," Pavlyuchenkova told CNN on Wednesday. "It's more than a sport right now."
A number of prominent athletes from Russia have publicized their opposition to the war in Ukraine in recent days, promoting messages of peace and condemning the actions of Russian President Vladimir Putin.
Pavlyuchenkova has made one of the strongest statements against the invasion, writing on social media, "personal ambitions or political motives cannot justify violence."
"I've been playing tennis since I was a kid, I have represented Russia all my life. This is my home and my country. But now I am in complete fear, as are my friends and family," she said in a Monday statement. "But I am not afraid to clearly state my position. I am against war and violence."
"I am confused and do not know how to help in this situation. I'm just an athlete who plays tennis. I am not a politician, not a public figure, I have no experience in this. I can only publicly disagree with these decisions taken and openly talk about it," she added. "Stop the violence, stop the war."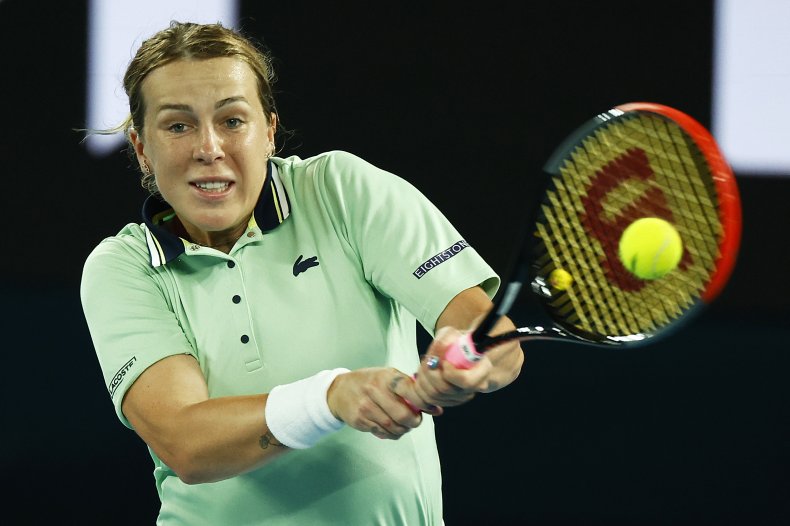 Pavlyuchenkova is currently the No. 1-ranked Russian player in singles. The 30-year-old began her career as a junior prodigy and holds the eighth-longest streak of consecutive Grand Slam tournament appearances with 48.
Last year, she helped Russia's winning team bring home the Billie Jean King Cup title for the first time since 2008.
"I'm very good friends with a lot of Ukrainian players on tour, and I was in touch with them, and I just want to say I understand them and I feel for them and my heart is broken, as much as [theirs]," she said on Wednesday. "I also understand their position and I just want the violence to stop."
Pavlyuchenkova is not the only Russian tennis star that has spoken out against the war in Ukraine.
Daniil Medvedev, who became the Association of Tennis Professionals' world No. 1 on Monday, called for peace on the same day, saying "I want to ask for peace in the world, for peace between countries."
Andrey Rublev also used his semi-final win in Dubai last week to promote an anti-war message, signing the camera lens on court with "No war please."
Outside of Tennis, even ice hockey star Alex Ovechkin, who has been a pro-Putin voice in the past, has urged for peace back at home.
Ovechkin, who is the captain of the NHL's Washington Capitals, told reporters on Friday, "Please, no more war. It doesn't matter who is in the war—Russia, Ukraine, different countries—I think we have to live in peace and a great world."
"I have lots of friends in Russia and Ukraine," he said. "And, it's hard to see another war. I hope it's soon going to be over and there's going to be peace in the whole world."
However, Ovechkin stopped short of criticizing Putin directly, saying "Well, he's my president. But, how I said, I'm not in politics. I'm an athlete."