Russian Threat to Create Military Space Station Dismissed by Experts
Russia's space chief has said the country's own space station will have a military focus if international tensions with Russia persist—but experts doubt that such a project is realistic.
Russia continues to face heavy economic sanctions over its almost universally condemned and ongoing invasion of Ukraine.
On Monday this week, Dmitry Rogozin, director general of Russia's Roscosmos space agency, announced on Sputnik radio that the country's planned Russian Orbital Service Station (ROSS) would be "an applied-military station" if the country continued to face what Rogozin called a "hostile world," according to Russian news agency TASS.
Rogozin added that this would mean only Russian cosmonauts would be allowed on the station—a contrast to the International Space Station (ISS) which relies on cooperation between several countries.
Russia has previously voiced ambitions for the first crewed launch to ROSS in 2026.
While a "military" space station may sound alarming, it would not be the first such project. The U.S. planned one called the Manned Orbiting Laboratory in the 1960s which would have been used for military reconnaissance—but it was cancelled in 1969.
The Soviet Union also operated one. One of its space stations, Salyut 3, actually had a weapon affixed to it at one point—reportedly a 23mm R-23M Kartech cannon originally designed to be used on bomber aircraft.
After the fall of the U.S.S.R., Russian sources claimed the cannon had test-fired in orbit in 1975 according to Popular Mechanics magazine, but the results of the test are classified.
In any case, experts have told Newsweek that any independent Russian space station, regardless of its application, is an implausible idea, at least right now.
"Russia simply cannot afford a human space program, even before the economic collapse the recent sanctions have induced," Greg Autry, professor of space leadership at the Thunderbird School of Global Management, Arizona State University, told Newsweek.
"They were already clearly in decay and part of their bad attitude is based on the U.S. no longer funding their program for them."
Autry refers here to issues following the closure of the Space Shuttle program in 2011, when the U.S. relied on Russia to send astronauts and equipment to and from the ISS for tens of millions of dollars per launch.
The U.S. now has domestic private companies that can do this, and Russia also cut itself off from further U.S. revenue recently by refusing to supply it with rocket engines.
Julie Patarin-Jossec, a politics lecturer at Saint Petersburg State University and expert in Russian and Soviet space politics, echoed the point. "In practice, I would say we have some time before starting to worry, considering how fast Russian space station modules are getting built," she told Newsweek.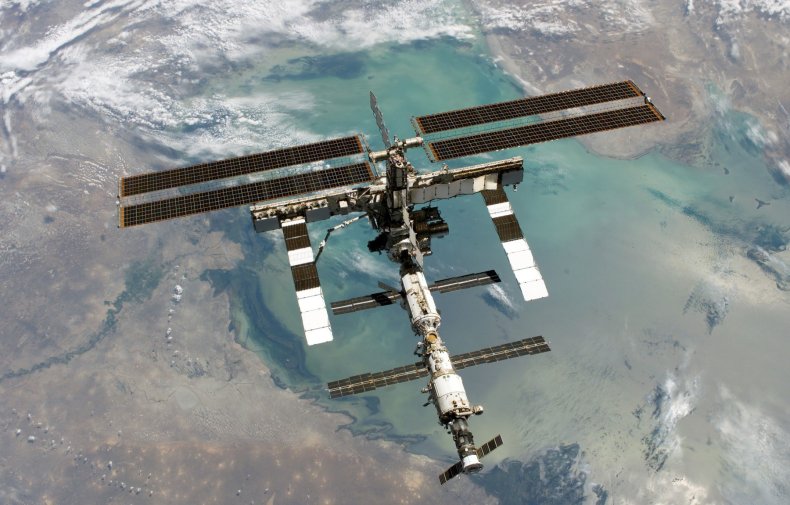 "For instance, the latest Russian ISS module, Nauka, experienced a decade delay due to the various issues the Russian space industry has been struggling with since the dismantlement of the USSR: interruption of part of the production line, corruption, lack of funding, and loss of expertise and qualification in high technology.
"Rogozin mentioned that the first module of a new, fully Russian station could be launched in 2026. Considering that Roscosmos only commissioned a feasibility study to Energia, its main constructor, in late 2021 for this new space station, and considering the time and resources this requires, this timeline doesn't seem plausible."
There's also the elephant in the room—Rogozin himself, an outspoken supporter of Putin's regime and of Russia's ongoing invasion of Ukraine.
Under his leadership, Roscosmos' policy has shifted since 2018 towards a strategy of nationalization and Russian independence in space, according to Patarin-Jossec.
"Most of his decisions are not supported either by some of his executive directors, cosmonauts who have been trained with international astronauts and in ISS partners' training facilities for the past 20 years, nor by a large portion of engineers involved at various scales of the Russian space program," she said.
Whether Rogozin will continue to head Russia's space program until a new Russian space station comes to fruition remains to be seen. If not, his successor could greatly influence how Russia's plan for such a project pans out.