Russian Threat: Poland Debates Military Expansion with Australian Adelaide Frigates and Submarines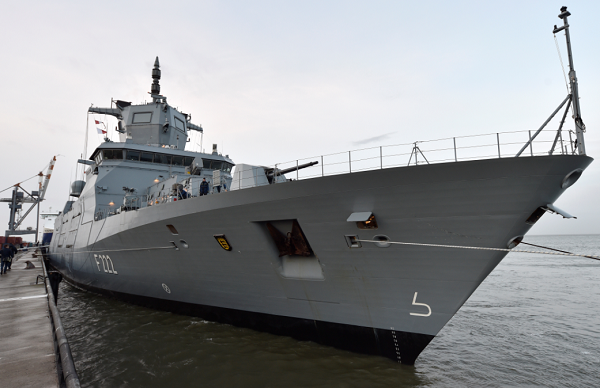 Poland may soon purchase two Adelaide-class frigates from Australia in effort to strengthen the country's naval defense. Three-thousand U.S. troops, operating under the NATO banner, arrived in the country in January in response to Poland's growing tensions with Russia, but Polish military officials said the country was taking its own measures to beef up defenses.
Although Poland hasn't officially made Australia an offer to purchase Adelaide frigates, which Poland's National Defense Committee Chairman Michal Jach said could cost about $700 million, the parliament member noted that the Polish Ministry of National Defense was considering adding two used frigates to their naval fleet, Defense News reported Wednesday.
There had been six Oliver Hazard Perry-class frigates in use initially, four of which were owned by the U.S. while Australia occupied two others. Two have been retired and the remaining four received improvements in 2009 with modernized weapons including a surface-to-air Evolved Sea Sparrow Missile and SM-2 Block IIA long range air missiles along with sensor and combat system advancements, according to Australia Defense magazine.
Jach said during the Safety Forum 2017 conference recently that acquiring Australia's remaining vessels would improve the Polish navy.
"The acquisition of used Adelaide frigates from Australia would represent a major upgrade for Poland, it would raise the combat capability of our Navy," Jach said.
Jach said the Polish Ministry of National Defense is prepared to purchase three new submarines sometime in 2017.
Although Russia has denied any aggressive intentions toward Poland, NATO announced in March plans to send more than 900 U.S. troops, 150 British personnel and 120 Romanian soldiers to station permanently along Russian and Polish borders in April. NATO forces will also arrive with tanks, armored vehicles and air support.
"This is a mission, not a cycle of training events," U.S. Army Lt. Colonel Steven Gventer, who heads the battlegroup, said during a recent news conference. "The purpose is to deter aggression in the Baltics and in Poland ... We are fully ready to be lethal."