Russian Tour Operators Promote Syria Vacations Despite Kremlin Warnings About Danger in War-Torn Country
Russian tour operators are encouraging intrepid travelers to ignore government warnings and visit Syria as a tourist.
Solo tourists are turned away from the country that has been wracked by war for the last eight years, but those prepared to travel in groups can choose itineraries offered by at least two companies, according to the newspaper Kommersant.
So far, demand has been low, with one company telling the paper that it had taken only 50 tourists to the country this year.
However, there is hope that tourists and bloggers will return to the country which more than eight million people visited in 2010, drawn by the attractions of some of the oldest cities in the world and UNESCO world heritage sights.
The travel firm Kilimanjaro offers an eight-day tour, starting in the Lebanese capital Beirut and travelling by road to Damascus. It also takes in Aleppo, Palmyra and Krak de Chevalier. Not including flights, the tours cost between between $1,600 and $1,950 and a visa at the border is $35.
Middle East expert Georgy Leontyev said that there are difficulties with how to pay for services on the ground given that there is a moratorium on foreign money transfers. It also takes time to get the relevant permits to visit sites, such as Palmyra.
"There are three or four Syrian companies that receive special permits from the relevant authorities," he told the paper.
The backing of Syrian leader Bashar al-Assad in the conflict by Russian president Vladimir Putin has ensured strong ties between Damascus and Moscow. However, the Russian federal tourism agency still warns its citizens "to refrain from traveling to Syria for tourism purposes until the normalization of the situation in the country."
The government also calls on travel agents to "suspend the promotion and sale of tourism products, as well as certain tourism services in Syria until the situation in the country is normalized."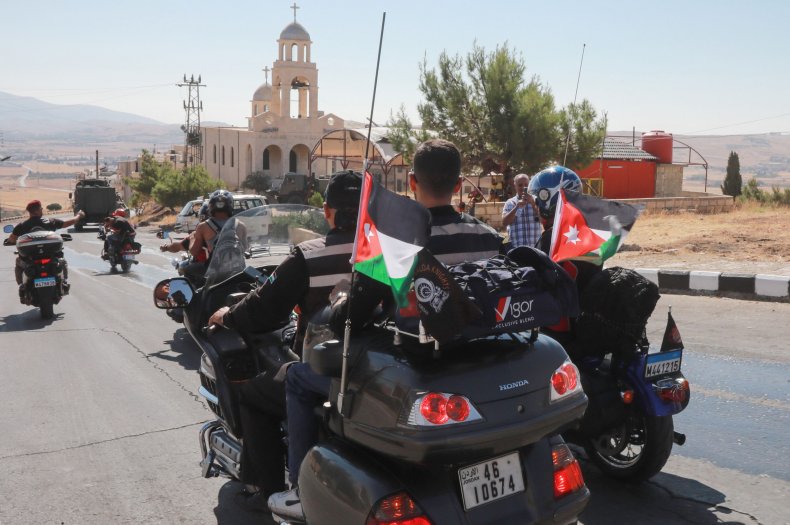 Assad tried to win back tourists with a campaign in 2016 called, "Syria—Always beautiful" and in March deputy tourism minister, Bassam Barsik, said that 1.8 million visitors had come in 2018—up nearly a third from the previous year, according to Adventure.com.
The website Against the Compass offers tips for responsible tourism to Syria and how to deal with the ethical dilemma of visiting a country where millions have lost their houses, relatives and lives.
However, Damascus-based tour guide Mohammad Alkhousi said that tourism was important for people like him to earn money, and for his country to rebuild itself.
"I would be lying if I said Syria was 100 percent secure, but it is much better than it was. The main highways are much safer now, and our history, our culture, our food is still here," he told Adventure.com.