Russian Town Awards Leonardo DiCaprio Siberian 'People's Oscar'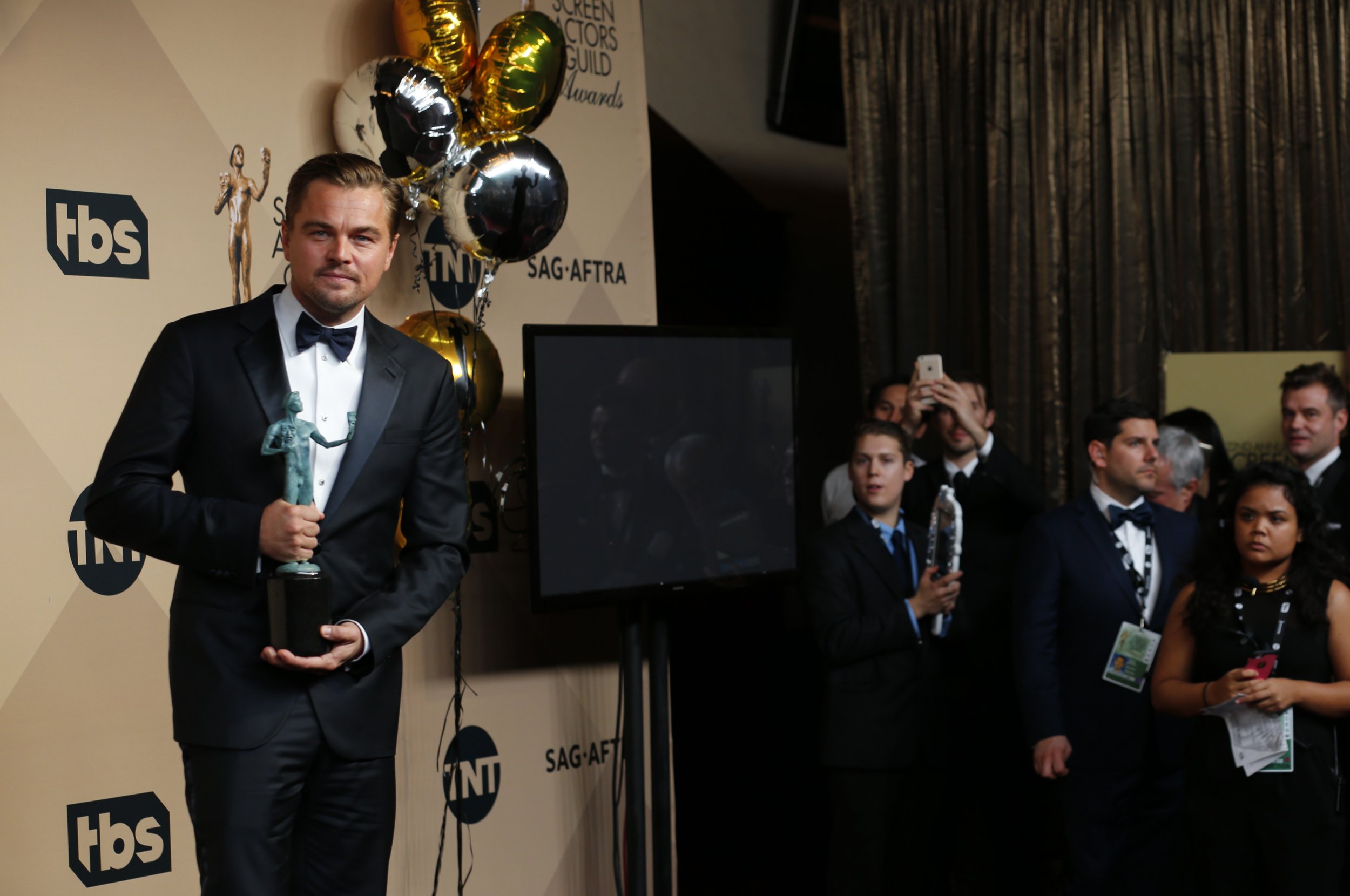 Forget the Academy Awards, Leonardo DiCaprio is already a winner in Russia. His prize: the Siberian "People's Oscar".
Film lovers in Russia's frosty eastern city of Yakutsk announced earlier this month that they were taking donations of silver to make the special award for the U.S. actor, who they feel has been unfairly neglected by the Oscars. DiCaprio's relationship with the Academy Awards has become a running joke, what with his never having won an Oscar despite being nominated four times. He is currently in the running for the Best Actor gong in Sunday's ceremony for his role as 19th century trapper Hugh Glass in The Revenant, a performance that has already seen him pick up a Golden Globe and a BAFTA.
But it's safe to say one award he was not expecting to win is the Talking With Stars gong, billed by the people of Yakutsk as "the People's Oscar," which his Siberian fans unveiled on Friday, state news agency RIA Novosti reports.
The statuette is inspired by the Oscar statue, but with several notable differences. The Siberian figure stands looking up at the sky and instead of a knight's sword it holds a traditional Yakutsk urn called a choron.
At the unveiling at local jeweler's workshop Kierge, one of the activists behind the initiative, art teacher Tatyana Yegorova, said the Oscar-sized statuette—which is made of 1.5 kilograms (3.3 pounds) of silver and gold—is ready to be delivered to DiCaprio. According to Kierge's Instagram page, a representative of the project is going to Los Angeles to present the actor with his award.
DiCaprio got his Russian fans excited last month when he was in Germany promoting The Revenant and praised Russia's filmmaking, telling the press that he would love to play Russian President Vladimir Putin in a biopic. He also said he would be interested in playing Russian court mystic Rasputin in the interview, prompting a Russian studio to offer him the role of Soviet leader Vladimir Lenin days later.
Some of Russia's love for DiCaprio has rubbed off on traffic policeman Roman Burtsev, who has become something of a national celebrity after social media users began sharing his photo and hailing him as the actor's Russian lookalike. Burtsev is now working on losing weight to star in his own reality television show, which follows him on his quest to become even more like Leo.