Russian trolls and social media bots used tactics similar to those employed during the 2016 presidential election to spread misinformation about vaccines, research has revealed.
An examination of over 1,793,690 tweets posted between July 2014 and September 2017 revealed that a handful of accounts which have since been identified as Russian trolls who meddled in the U.S. election, as well as malware and marketing bots, spread false information about vaccines.
"Health communications have become 'weaponized': public health issues, such as vaccination, are included in attempts to spread misinformation and disinformation by foreign powers," wrote the authors of the study published in the American Journal of Public Health.
The anti-vaccine movement arose partly from the work of disgraced former doctor Andrew Wakefield who was struck off the medical register in 2010 for publishing a since widely discredited study suggesting the MMR vaccine caused autism. Now, as many as 50 percent of tweets related to vaccinations contain anti-vaccine beliefs, the authors noted.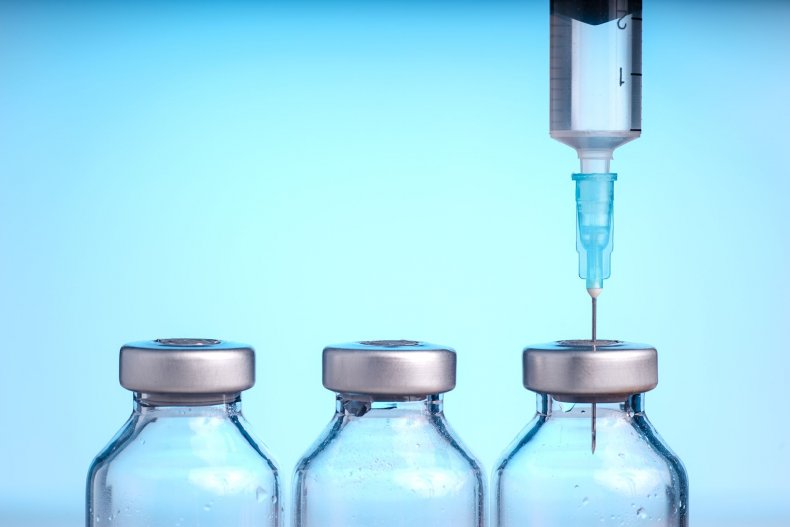 Such misinformation puts members of the public off vaccinations, the researchers warned, and can increase the risk of global pandemics, particularly among those most vulnerable to infectious diseases such as young children and those with weakened immune systems.
The devastating effect of distrust in vaccination programs is believed to have contributed to rates of measles reaching record highs in Europe in the first six months of 2018.
The team of researchers behind the study were based at George Washington University, the University of Maryland and Johns Hopkins University, respectively. David Broniatowski, an assistant professor in George Washington's School of Engineering and Applied Science, told Newsweek that while the team can't be certain of a Twitter user's intentions, it can be inferred from patterns of behavior in the content they post.
"One of the most surprising findings was the wide range of ways vaccine-related tweets were being used," he said. "Although some were clearly distributed by people with an interest in vaccines per se, several others simply used vaccine messaging as a means to an end, such as promoting discord in U.S. discourse or spreading malware and spam."
Russian trolls, as well as sophisticated bots, shared equal amounts of anti- and pro-vaccination tweets in the period the researchers studied.
For instance, an analysis of 250 tweets about vaccination sent by accounts associated with the Russian government-backed Internet Research Agency (which was indicted by a grand jury because of its role in interfering in the U.S. elections) showed it used divisive language relating to racial and economic inequality.
Bots the researchers dubbed "content polluters" shared unsolicited commercial content; that which violated the website's terms of service; as well as malware. They were found to share 75 percent more posts with anti-vaccination messages than the average Twitter user.
The aim was to lure legitimate Twitter users to click on to malicious content and advertisements.
Related: Coconut oil is 'pure poison,' says Harvard professor
Sandra Crouse Quinn, a research team member and professor in the School of Public Health at the University of Maryland, commented in a statement: "Ironically, content that promotes exposure to biological viruses may also promote exposure to computer viruses."
Dr. Heidi Larson, director of the Vaccine Confidence Project at the London School of Hygiene and Tropical Medicine, U.K., who was not involved in the study, told Newsweek the study is "highly significant" in terms raising awareness of how online conversations are manipulation.
"It should wake up the public to being more critical of the comments they're reading online," she said. "The paper reveals the extent of it and particularly the sophistication of the strategy. What is particularly concerning is the use of vaccine debates to undermine other values and principles of a democratic society."
She urged the public to "rely on known, established official sources and people you can talk to," such as health professionals, family and trusted colleagues and friends.
Uncommon Knowledge
Newsweek is committed to challenging conventional wisdom and finding connections in the search for common ground.
Newsweek is committed to challenging conventional wisdom and finding connections in the search for common ground.
About the writer
Kashmira Gander is Deputy Science Editor at Newsweek. Her interests include health, gender, LGBTQIA+ issues, human rights, subcultures, music, and lifestyle. Her work has also been published in the The Independent, The Independent on Sunday, The i Newspaper, the London Evening Standard and International Business Times UK.