Russian Troops Flee Ukraine, Order Taxi to Take Them 300 Miles Back Home
Eight mobilized Russian soldiers who fled the front lines in Ukraine and ordered a cab to take them 300 miles back home, are now facing desertion charges.
The men, who were conscripted in Russia's Kaliningrad region under President Vladimir Putin's partial mobilization order, face up to 15 years in jail after being charged with "armed desertion in wartime."
The serviceman who organized their escape in December is Junior Sergeant Yevgeny Kravchenko, who has been arrested by a garrison military court, according to the Russian newspaper Kommersant.
The others who fled with him from a training camp in Ukraine's Luhansk region are corporal Dmitry Medvedev, sailor Alexander Babenko, and privates Nikolai Kolmachev, Alexander Eliseev, Igor Medvedev, Alexander Bogachenok and Denis Balakhin. They remain in the custody of their unit commander.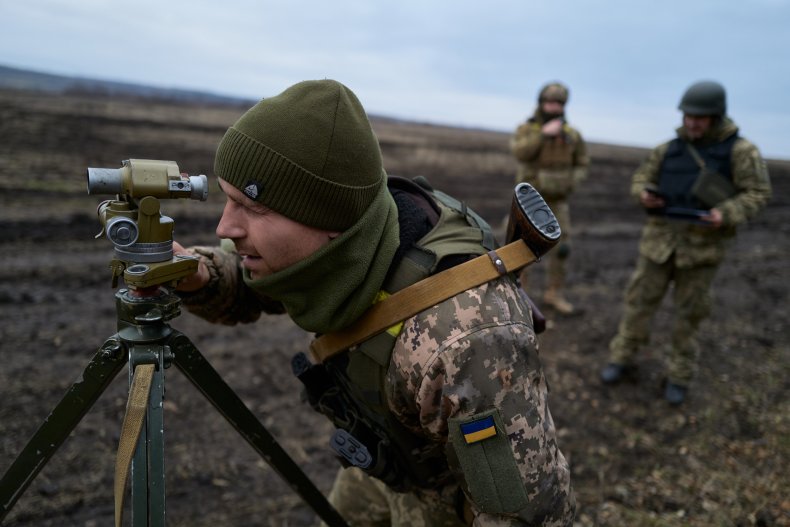 According to their testimonies, the men were mobilized on September 24 and were transferred to a field camp near the village of Gladkovo in Ukraine's eastern Luhansk region.
They said that instead of receiving training to fight in the conflict, commanders used them to build dugouts. They also claimed they weren't provided with quality uniforms or sufficient food.
The group decided to flee "for the sake of saving their lives and health" after being told by their superiors in early December that they would be deployed to the front line of the war.
On December 23, the mobilized bought some food and civilian clothing and ordered two taxis to bring them to Russia's Lipetsk region, located some 333 miles away.
They spent the night in Lipetsk before taking minibusses to the town of Podolsk in the Moscow region, where they voluntarily surrendered their weapons to local police.
Kravchenko's attorney told that none of the mobilized intended to desert from the front lines in Ukraine, but they didn't want to fight unprepared either.
There have been multiple reports of Russian soldiers and military officers fleeing from battle in Ukraine in recent months.
In November, a group of untrained Russian troops, who were drafted after Putin announced a partial mobilization in September, fled from the frontline in Ukraine and hid in a forest. Relatives of the five mobilized men said they did not undergo the required military training, and that they were deployed to Ukraine's Luhansk region without ammunition or food.
And another mobilized soldier claimed in November that even Russian military officers are fleeing from battle in Ukraine.
The soldier, identified in the report as Oleksiy Agafonov, who told independent news outlet Verstka that he survived shelling by Ukrainian forces near Makiivka in the Luhansk region, said his unit's commanders fled from the front line on November 2 while his entire battalion was ordered to dig trenches and hold defensive positions.
Newsweek reached out to Russia's foreign ministry for comment.
Do you have a tip on a world news story that Newsweek should be covering? Do you have a question about the Russia-Ukraine war? Let us know via worldnews@newsweek.com.