Russian Troops Launch 3,000-Strong Drill in 'Occupied' Georgian Region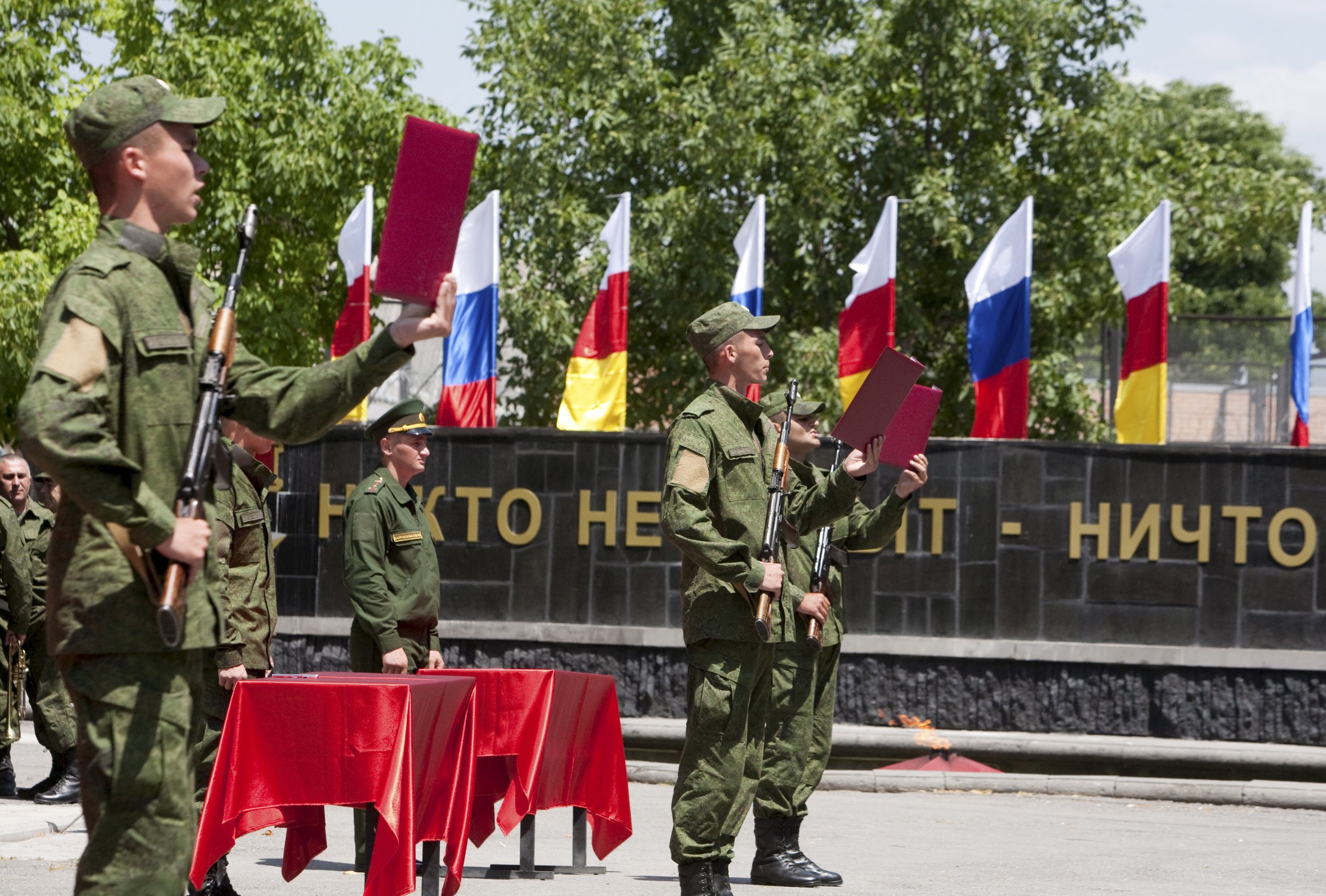 Russia's armed forces have kicked off a 3,000-strong drill with separatist militants in a breakaway region of northern Georgia that is still considered to be under occupation by the tiny Black Sea nation.
"The troops will practice response actions to a raid by a designated enemy aircraft, overcoming affected areas in the scenario of enemy use of weapons of mass destruction," Russian Southern Military District spokesman Vadim Astafyev told state news agency Itar-Tass.
Read More: How to call Vladimir Putin during his annual call-in show
Around 500 items of military kit will be part of the drill in the South Ossetia region—one of two separatist regions on Georgia's border with Russia. Abkhazia is the other. The drill will also involve trying to resist communications jamming and will span the rest of the week, until Saturday.
Both regions have sought autonomy from Georgia since the collapse of the Soviet Union, with South Ossetia declaring independence in 1991 and Abkhazia following suit in 1992. An armed conflict followed shortly after, though the most recent altercation came with the direct military involvement of the area's northern ally, Russia. In 2008, Russia officially committed itself to defending the regions should they ever come under attack.
The decision came after a brief but deadly armed conflict between Georgia and Russia over the territories earlier that same year. Since then Russia has retained troops on both regions' territories, to train local fighters and act as a deterrent.
Their separatist governments operate apart from Georgia's central government in Tbilisi and do not have United Nations backing. Technically, they are still part of Georgia and the Georgian government. Tbilisi recognizes both as "occupied" territories.
Only Russia, Nicaragua, Nauru, and Venezuela recognize the two regions as independent from Georgia. The development following the 2008 conflict has often been cited as a predecessor to Russia's annexation of Crimea in 2014 and the breakout of fighting with the Russian-backed insurgency in Ukraine's east.