Russian Troops Given Unusable Shells as Ammunition Shortage Hits
Russian soldiers in Ukraine have been given unusable ammunition as Kremlin forces begin to feel the impacts of shortages.
Earlier this month, Britain's Ministry of Defense said it was likely that Russia was attempting to recapture areas of the Donetsk oblast that are held by Ukraine.
However, Vladimir Putin's army had only managed to make small gains due to a lack of "munitions and units required for successful offensives."
Since then, images of alleged unusable Russian ammunition have begun circulating on social media.
The images were shared to Twitter on Wednesday by ChrisO_Wiki, a self-described independent military history author and researcher.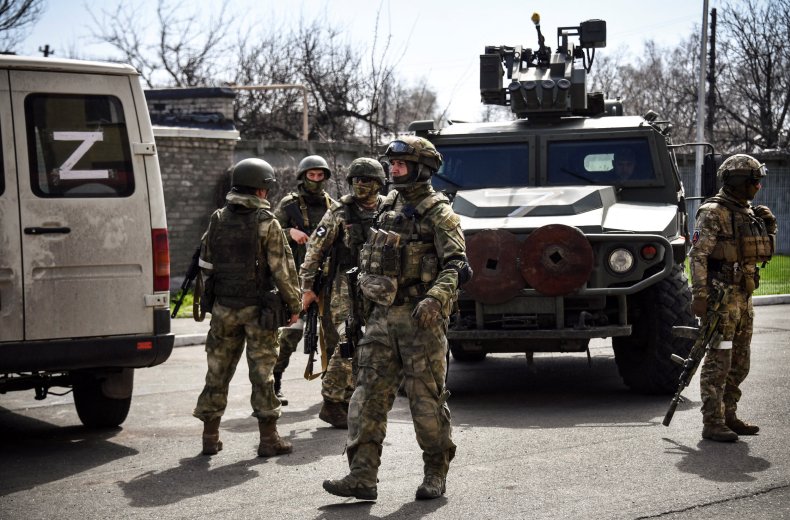 In a caption, he wrote: "Russia's ammunition shortage in eastern Ukraine is reportedly so severe that its troops there have reportedly been issued with completely unusable munitions, including shells which are so rusty they have simply disintegrated."
In a follow-up tweet he wrote: "After complaints from Yevgeny Prigozhin about Wagner fighters being denied ammunition, Alexander Khodakovsky of the pro-Russian Vostok Battalion has written that the situation is the same for everyone – indicating an extreme case of 'shell famine'.
"The VChK-OGPU Telegram channel has posted photos of some of the ammunition that it says Russian regular forces have been issued. This suggests that the shortage isn't just confined to 'independent' mercenary or militia groups but also affects the army itself.
"The supplies include "cases of inadequate quality ammunition, including category 2 and 3 (with defects or generally unsuitable for combat use)". As can be seen from the pictures, the ammunition now is unusable and probably unsafe, likely resulting from poor storage conditions."
Late last year, Mark Hertling, a retired U.S. Army lieutenant general who previously served as the commanding general of the Army's Europe branch, spoke about Putin's ammunition woes.
Speaking on CNN, he said that Putin is keen to strike up a good relationship with Iran and China in order to eventually procure weapons for his fight in Ukraine.
"The truth of the matter is [that] Russia is attempting to gain partners with different countries, who have different types of ammunition that they can help supply this war.
"And I think Mr. Putin is realizing that he's quickly running out of the kinds of munitions he needs to continue this fight.
"Certainly, Mr. Putin is attempting to shore up his partnership with President Xi. But I think President Xi a long time ago realized this mission is making Russia and Mr. Putin a pariah on the world stage"
"They have promised cooperation, political cooperation in the official statement. But as you saw, Mr. Putin was pressing it a little bit, saying, hey, we want military cooperation."
Newsweek has contacted Russia's Ministry of Foreign Affairs for comment.