Russian soldiers allegedly stole highly radioactive items as "souvenirs" from laboratories in Chernobyl, a Ukrainian agency said this weekend.
The troops looted and destroyed two laboratories in the Chernobyl exclusion zone that are used to study radiation influence, substance characteristics, and other radioactive uses, according to a Facebook post by the State Agency of Ukraine for Exclusion Zone Management.
In an act of "nuclear terrorism," the troops allegedly entered a repository of ionizing radiation sources in one laboratory and "stole and damaged 133 sources with a total activity of about seven million becquerels," the agency said. That number is comparable to 1,534 pounds of radioactive waste with the presence of beta and gamma radiation, it added.
"Even a small portion of this activity is deadly dangerous when unprofessional and uncontrollable behavior with it," the agency said.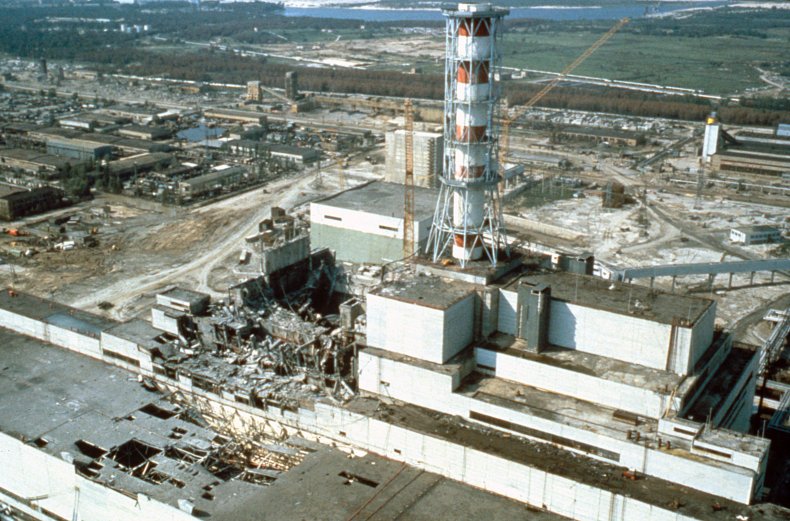 Russian troops also allegedly stole computers and other office equipment from a laboratory in the NPP Security Institute, according to the agency.
The agency said the laboratories also contained sources of ionizing radiation and samples of fuel-containing materials, and their whereabouts are currently unknown. It is possible those items were removed and left elsewhere in the exclusion zone, but such an act would pose a safety risk to staff members.
"If radioactive materials were left in the exclusion zone, 'discarded,' this is a risk for staff, which further emphasizes the importance of immediate recovery of radiation-dosimetric studies and the removal of these highly active sources in specialties not a storage unit. After checking for the absence of measurements and the availability of equipment, this activity will be immediately restored," the agency said.
However, the agency noted that it is more likely that the items were taken by Russian troops as "souvenirs."
"In the case of carrying such a souvenir with you for 2 weeks, radiation burns are guaranteed and radiation diseases and non-reversible processes in the body begin," the Ukrainian agency said.
It added that such an irresponsible act should result in the soldiers receiving the "Darwin Prize"—a sarcastic prize that recognizes individuals who contribute to human evolution by accidentally killing or sterilizing themselves.
Chernobyl, located north of Kyiv, has been contaminated with highly dangerous radioactive materials since one of the world's worst nuclear disasters occurred at its nuclear power plant in 1986. When Russian forces began their invasion of Ukraine on February 24, they seized control of the power plant and exclusion zone.
However, the Pentagon and Ukrainian forces announced late last month that troops have since withdrawn from the area.
Newsweek reached out to the foreign ministries of both Ukraine and Russia for comment.