Russian State TV Mocks Donald Trump in Bizarre Christmas Video: 'Russian Spies in the White House?'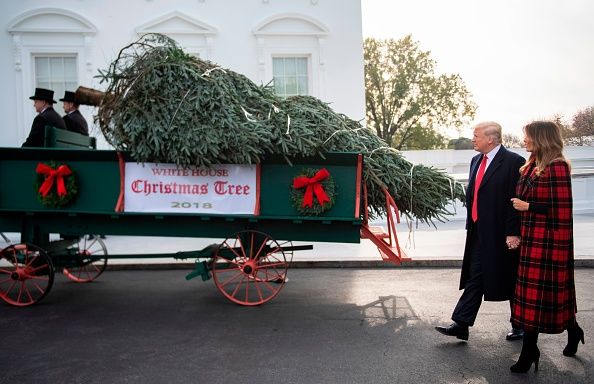 On Monday, the Russian state-owned television network RT posted a bizarre satirical Christmas video that appears to be poking fun at the allegations that President Donald Trump is in league with the Kremlin.
"Russian spies in the White House? Watch what the Donald got for Christmas from RT," RT tweeted on Christmas Eve.
The tweet included a video of an actor who looks like Trump opening Christmas gifts that had been laid out underneath a Christmas tree. One of the first gifts is from North Korean leader Kim Jong Un. The fake Trump opens the wrapped present to find two golden busts, one of himself and one of the North Korean leader.
Interestingly, the video portrays Trump as a little narcissistic, quickly tossing the bust of Kim into the garbage can and keeping the one of him.
The next gift is a red "Make America Great Again" hat, the president's signature slogan. But the hat has a "Made in China" tag, and the actor playing Trump throws the hat angrily to the ground in a nod to Trump's ongoing trade war with Beijing.
Among the other presents are a golden crown from the King of Saudi Arabia, which Trump seems to enjoy, and chocolate bars shaped like the president.
But the gift that really piques his interest is a T-shirt from Russia with the words "Do you work for the GRU (Russian military intelligence)?" written on it in Russian.
In the next scene, Donald is lying in bed and his wife, first lady Melania Trump, walks into the bedroom wearing the same T-shirt.
"Melania, you're from somewhere over there. What does that T-shirt say?" asks the actor portraying Donald of his wife.
"Yes, Donald, it says 'Make America Great Again,' what else?" replies the actress playing Melania Trump, who is from Slovenia—not Russia.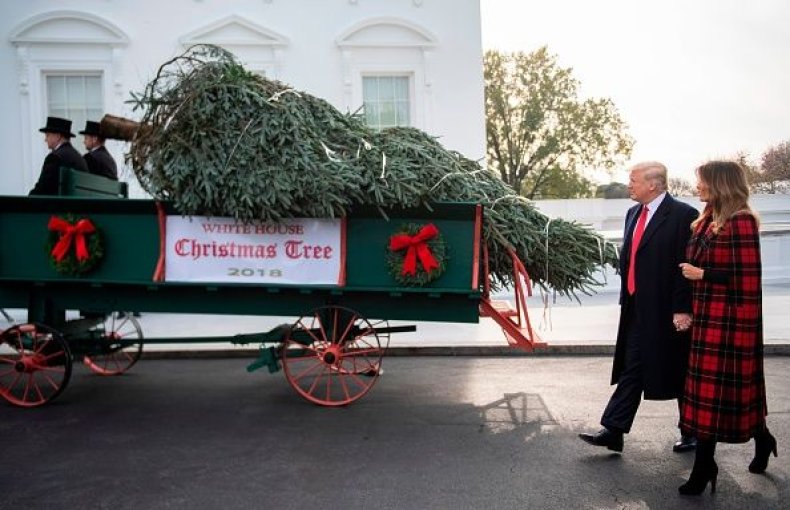 The Christmas message poking fun at the president was released as a special counsel in Washington investigates whether members of the Trump campaign collaborated with the Russian government to influence the outcome of the 2016 presidential election. The ongoing investigation has resulted in a guilty plea from Trump's campaign chairman and four other advisers.
Dozens of Russians have also been indicted for their efforts to influence the elections.
Meanwhile, Trump's longtime lawyer and fixer Michael Cohen has pleaded guilty to lying to Congress about efforts to open a Trump Tower in Moscow. Russian national Maria Butina also pleaded guilty on December 13 to conspiracy to act as a Russian government agent without notifying the attorney general. She is not believed to be linked to Russian military intelligence.
U.S intelligence agencies have unanimously concluded, however, that Russia's government attempted to interfere in the 2016 presidential election, and researchers recently noted that Russian trolls used every social media platform available.