Russian Tycoon to Sue 20th Century Fox for $1bn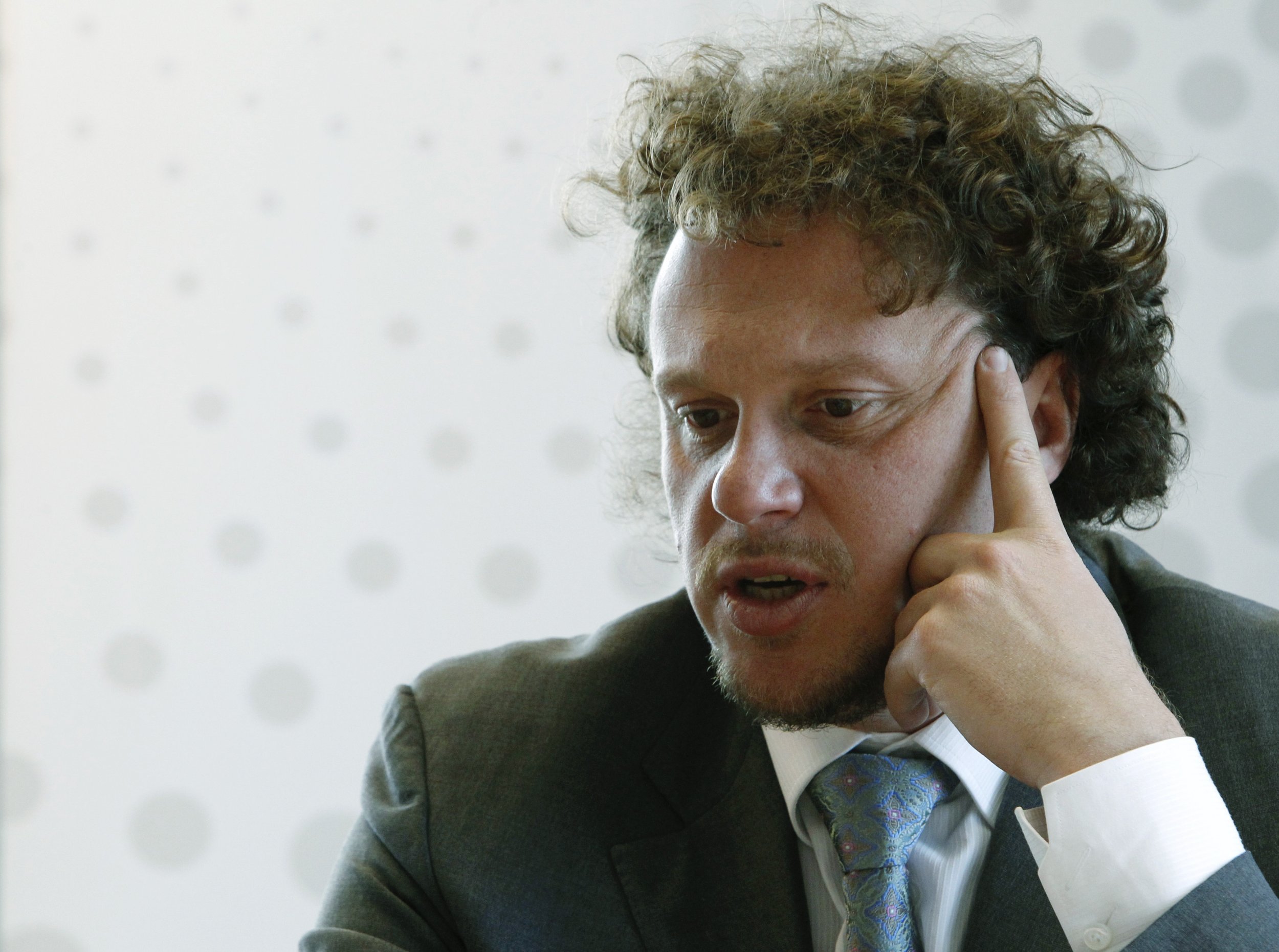 Russian property tycoon Sergey Polonsky, who was once one of the richest men in the country, has threatened film company 20th Century Fox with a $1 billion lawsuit. The businessman believes that there is a striking similarity between himself and the villain in an upcoming film, Russian radio station Business FM reported yesterday.
Polonsky, who had an estimated wealth of $1.2bn prior to the 2008 financial crisis according to Forbes, told the radio station his representatives are working on the legal case against the studio over the release of the Russian-language film Neulovimiye (Elusive) which is released in cinemas this week.
The film tells the story of four young muscovites' action-packed battle against an eccentric but reckless businessmen who is called Sergey Polyansky. Polonsky argues that the character resembles him both in name and appearance. He also sports a suspiciously similar hairstyle to Polonsky. In the trailer the fiery-tempered Polyansky gazes in amazement at a picture of a private, heart-shaped island, while Russian media have widely reported that Polonsky is involved in a legal battle over his claim of a private island near Cambodia.
Film critic Yevgeny Ukhov told Business FM that he certainly saw the entertaining parallels between the fictional character and his alleged real-life inspiration.
"Indeed, this is a very similar character, with a very similar fate, and with a very similar attitude to life, attitude toward other people," Ukhov said. "I think that this is some of the most accomplished work the actor who performs the character has done."
Asked if he was filing the lawsuit because of the resemblance between himself and the fictional Polyansky, Sergey Polonsky refused to comment, however Business FM refers to colleagues of the tycoon who concede the makers of the film may have offended Polonsky without meaning to.
This is precisely what Ivan Kapitonov, the producer of the film, told press when asked about the controversy, adding that the character of the callous businessman combined elements of various different people and he had not been intended to depict Polonsky specifically.
According to Forbes Russia, however, this has not discouraged Polonsky's legal team as his attorney told the business magazine the reason for the lawsuit was that the film was allegedly portraying "knowingly false information" which harmed Polonsky's business reputation.
The businessman's legal representative also said his client had not seen the film but accused the production of intentionally using the image of Polonsky in publicity footage and press releases to attract viewers.
Polonsky is wanted in Russia after being accused of embezzlement, however Cambodia has refused to extradite him, according to Associated Press, as the two countries do not have an existing agreement to do so.