Russian Vandals Stop Maidan Massacre Commemoration in St. Petersburg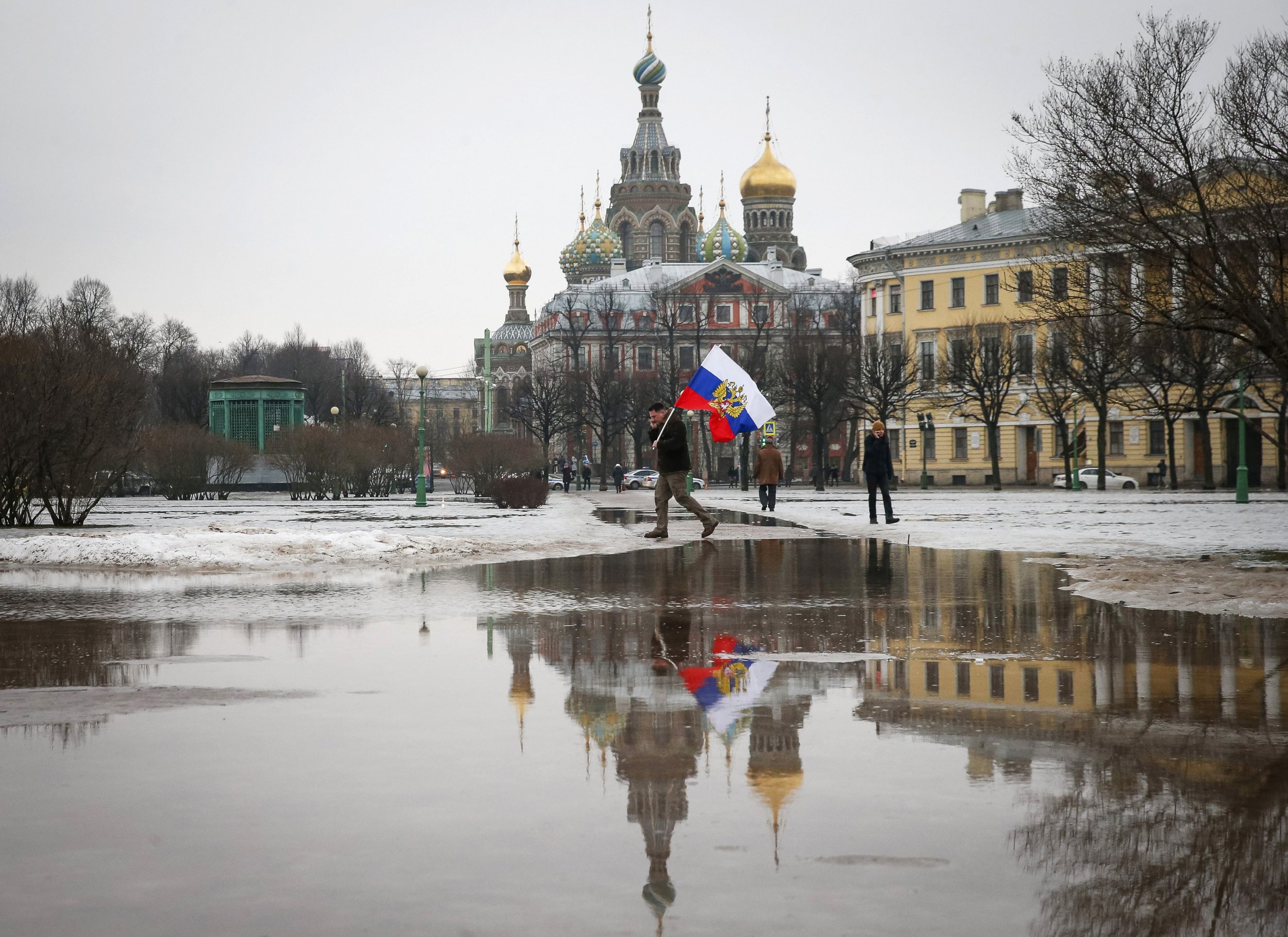 Vandals forced Russian liberals to abandon a memorial service for those killed in Ukraine's pro-European Maidan revolution on the second anniversary of the protests, Radio Free Europe reports.
Demonstrations against the pro-Russian government in Kiev and other Ukrainian cities resulted in 130 deaths. The violence peaked on February 20, when 50 protesters were shot by alleged snipers, in what has become known as the Maidan Massacre. An investigation into the deaths is yet to provide a conclusive verdict on who fired at the protesters. The events were seen by many as a tipping point for the revolution that lead to the toppling of pro-Russian President Viktor Yanukovych days later.
While the murdered protesters, known as The Heavenly Hundred, are widely mourned in Ukraine, the day has less significance to Russians. Despite Russia's ambivalence to the anniversary, the pro-European Russian party Yabloko, which has no seats in parliament but 12 in regional assemblies, organized a memorial service on Monday. As part of the commemorative proceedings, the party planned to screen a documentary about Maidan at its headquarters in St. Petersburg.
But when party members arrived at the Yabloko offices, they found that vandals had smashed the locks of both doors, stopping anyone from going inside.
According to party members, a group of attendees decided instead to go to the Ukrainian consulate in the city, where they held a minute's silence and laid flowers to pay their respects.
The group had planned to screen the documentary Winter of Fire by Russian director Evgeny Afineevsky, who is currently nominated for an Academy Award.