Russian Video Shows Soviet-Era MLRS Deploy Volley of Rockets Into Sky Over Ukraine
Russian military officials released video that shows a BM-21 Grad daubed with a white "Z" launching a volley of rockets into the sky over Ukraine.
Zenger News obtained the video from the Ministry of Defense (MoD) of the Russian Federation on Friday.
The Russian MoD said the clip showed "combat work of crews of 'Grad' multiple launch rocket systems" but did not specify where in Ukraine it was filmed.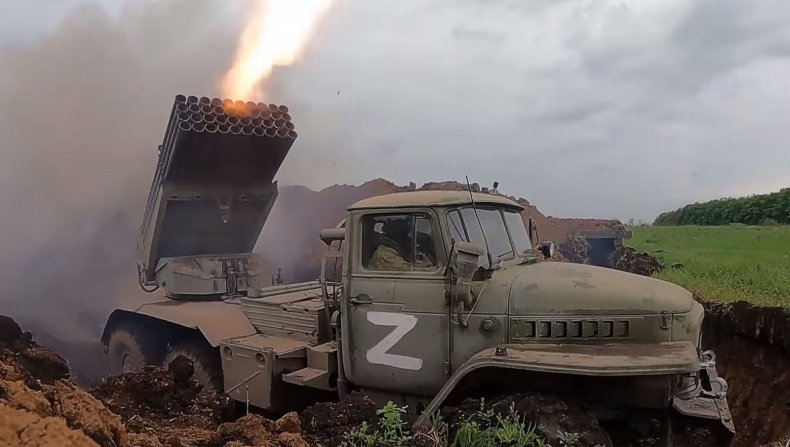 The footage does not show any targets being hit, but the Russian military said the rockets were fired at Ukrainian artillery and mortar batteries, as well as command posts and positions.
The BM-21 Grad is a Soviet-era truck-mounted 122-mm multiple rocket launcher that entered service in 1963 and whose numerous operators include both Russia and Ukraine.
Russia invaded Ukraine on February 24 in what the Kremlin is now calling a "special military operation" to "protect Donbass."May 24 marks the 90th day of the invasion.
In a briefing earlier Tuesday, the Russian MoD declared (in English): "In total, 178 Ukrainian aircraft and 125 helicopters, 995 unmanned aerial vehicles, 320 anti-aircraft missile systems, 3,243 tanks and other armored combat vehicles, 425 multiple launch rocket systems, 1,658 field artillery and mortars, as well as 3,124 units of special military vehicles were destroyed during the operation."
It did not provide cumulative figures for Ukrainian troop casualties.
In its own briefing Tuesday, the General Staff of the Armed Forces of Ukraine reported that Russia has so far lost about 29,350 troops, 1,302 tanks, 3,194 armored fighting vehicles, 606 artillery systems, 201 multiple launch rocket systems, 93 anti-aircraft systems, 205 aircraft, 170 helicopters, 2,213 motor vehicles and fuel tankers, 13 naval vessels, 480 unmanned aerial vehicles, 43 units of special equipment, and 112 cruise missiles over the same period.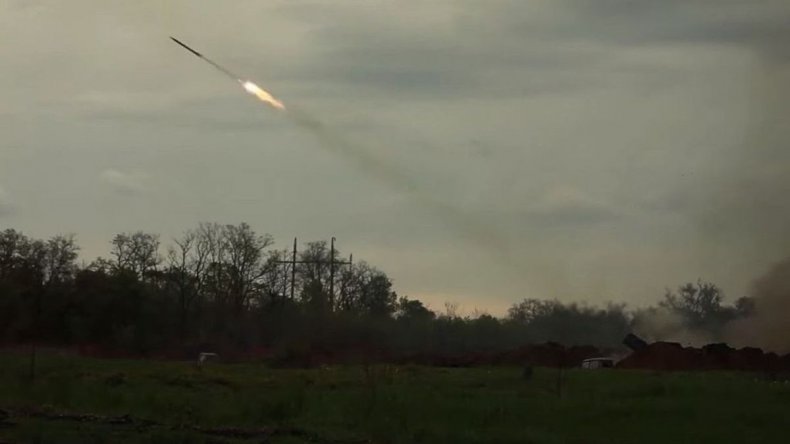 Russian forces are currently trying to encircle the eastern cities of Sievierodonetsk, Lysychansk, and Rubizhne, according to the UK Ministry of Defense.
Ukrainian President Volodymyr Zelensky said Russian troops are trying to destroy "everything living" in the embattled Donbas region, but he reiterated that his country remains willing to exchange prisoners with Russia.
Jailed Russian opposition leader Alexei Navalny condemned Russian President Vladimir Putin in a live court hearing, calling him a "madman" who started a "stupid war" in Ukraine.
Meanwhile, there are growing concerns over the impact the war in Ukraine could have on food supplies, but a U.K. government spokesperson said London has no plans to send warships to help to get food exports, such as grain, out of the blockaded Port of Odesa.
This story was provided to Newsweek by Zenger News.