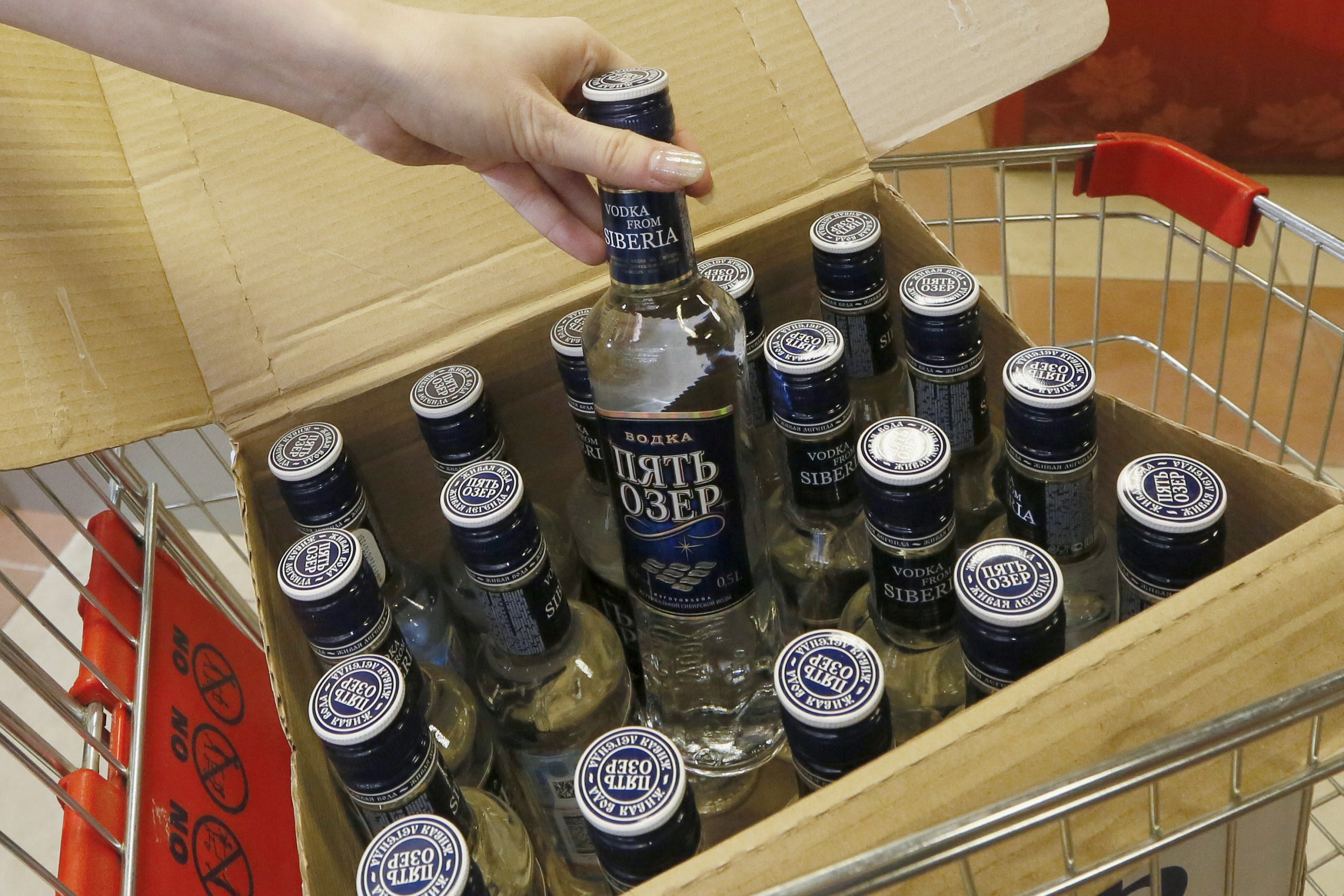 "Money, like vodka, turns a man into an eccentric," Russia's great playwright Anton Chekhov once wrote. Now it turns out Russia may have too much of one and not enough of the other, as exports of the nation's favorite spirit hit a 10-year low.
Russian exports of vodka and other alcoholic beverages dropped by a staggering 40 percent over the course of 2015, according to Russian national business daily Kommersant, the worst export rate for Russian liquor since 2005.
The country's main vodka exporter is still Roust, the company that carries Russian Standard vodka among other brands, however a source inside the company told Kommersant that its own exports have dropped by 29 percent.
According to industry stats obtained by the newspaper, one of the main reasons for the drop has been a decrease in demand across the West and, most dramatically, in Ukraine.
Prior to the collapse in Russian-Ukrainian relations over the east Ukraine conflict and the annexation of Crimea, Russia's annual alcohol exports to Ukraine were estimated at $38 million. Now, according to Kommersant, the figure is closer to $3.87 million.
Meanwhile, the U.K., currently the largest importer of Russian vodka, and Germany are also buying less of the drink.
Vadim Drobiz, director of the Russian Federal and Regional Center for the Study of the Alcohol Market (CIFRA), believes it is not a case of the West losing a taste for vodka but that current affairs have turned consumers off of Russian products.
"Due to the events in Ukraine and Syria, the attitude towards Russia in the West has worsened and that could be the main reason for the drop in sales of Russian vodka," he said.
But Russians themselves are also less likely to reach for a stiff drink these days. Last week, a Nielsen study published in the national daily Izvestia reported that sales of hard liquors and spirits in the country were falling across the board, with tequila and gin sales dropping by more than 20 percent.
In January, Russian parliamentarian Mikhail Degtyarev, from the nationalist LDPR party, called on the government to recognize vodka as a protected national brand and ban other countries from using the name of the beverage without Moscow's permission. His party is yet to table a parliamentary bill on the proposal.