Russian Votes From Syria Hint At Size of Military Deployment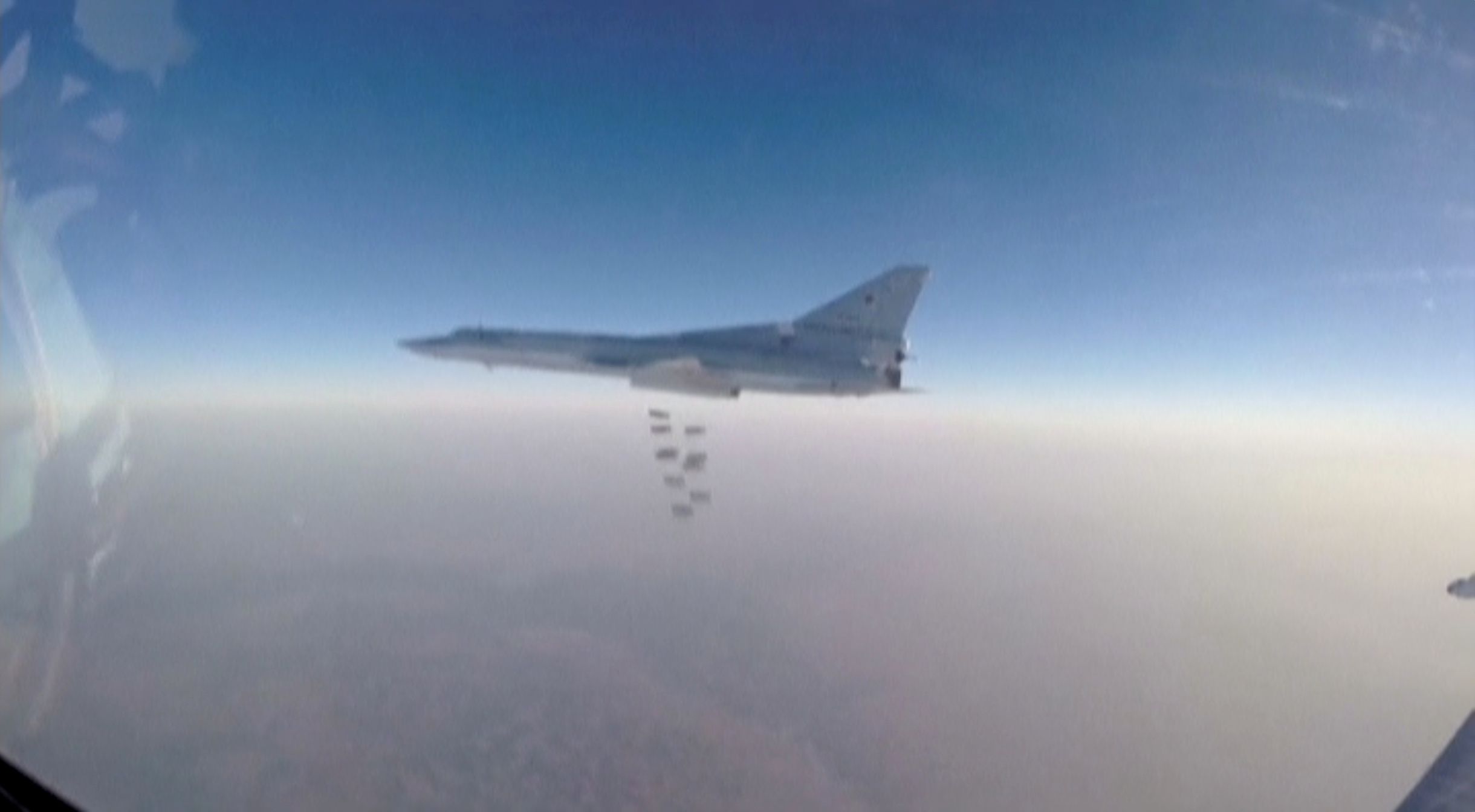 Nearly 5,000 Russians voted in the country's parliamentary election from the territory of Syria, a large part of whom are suspected to be Russian military personnel in the country, news channel RBC reports.
Russia has never made the size of its deployment to Syria public and announced that the majority of its force would return home earlier this year. The Ministry of Defence has let on that Russia's presence in Syria is both long term and extensive, however, after placing an order for over 10,000 medals to honor potential veterans from the conflict in March.
Now Russia's Central Electoral Commission has also published figures on its voters in Syria, which has increased by four times since the last presidential and parliamentary elections in 2012 and 2011 respectively. Despite the start of the Syrian civil war since the previous election, the Russian electorate in Syria surged to 4,571, hinting at a huge swell of Russian military personnel since.
Russians in Syria were able to vote in the Russian Embassy in Damascus or cast their ballots in a portable ballot box, transported to military facilities in the country. Russian state media outlets broadcast footage of soldiers in Syria casting their ballots and reported that 100 percent of Russian troops had voted.
According to electoral commission figures, only 193 people voted in the embassy building, meaning some 4,378 votes came in from the urn that travelled to Russian military facilities. The Russian Embassy in Syria did not clarify what proportion of all votes came from civilians and from military personnel.
Keir Giles, Russian military analyst at Chatham House, believes that the size of the Russian electorate in Syria reflects the Kremlin's ambitions in the country more sincerely than Russian President Vladimir Putin's declaration of a pull-back in March.
"President Putin's previous announcement of a "withdrawal" from Syria is of little relevance to the size of the Russian commitment in Syria," Giles says. "It is startling that only two years after the (Russian) seizure of Crimea, so many people—including well-informed journalists—had forgotten that what President Putin says about his armed forces is not a reliable guide to where they are or are not."
The Russian government vociferously denied deploying troops to Ukraine's Crimean peninsula in 2014, but since annexing the region that spring, Putin admitted that Russian troops "assisted" in securing the region's breaking away.
"The only reliable indicator is the facts on the ground—a continuing substantial Russian military presence, regardless of their declared success in bringing Syrian government forces and Iranian allies to a condition where they can conduct operations independently," Giles adds.
He notes that the Russian electorate in Syria appears to reflect the size of deployment of both military and diplomatic personnel, that one would expect from a country still very much involved in a foreign conflict.
"A figure of up to 200 personnel voting at the embassy is entirely consistent with a large and well-staffed embassy in a country where you are running a significant military deployment," he says. "Under 5,000 Russian servicemen in Syria is of course much smaller than recent Western contingents in Afghanistan and Iraq. But this may reflect the different role the Russian military plays in Syria—primarily in support and providing trainers, advisors and specialist capabilities."
The votes from Syria strongly supported the government and the nationalist Liberal Democrat Party of Russia (LDPR).
Around 63 percent voted for Putin's United Russia party, which is 8 percent higher than the national average, while 20 percent voted for LDPR.