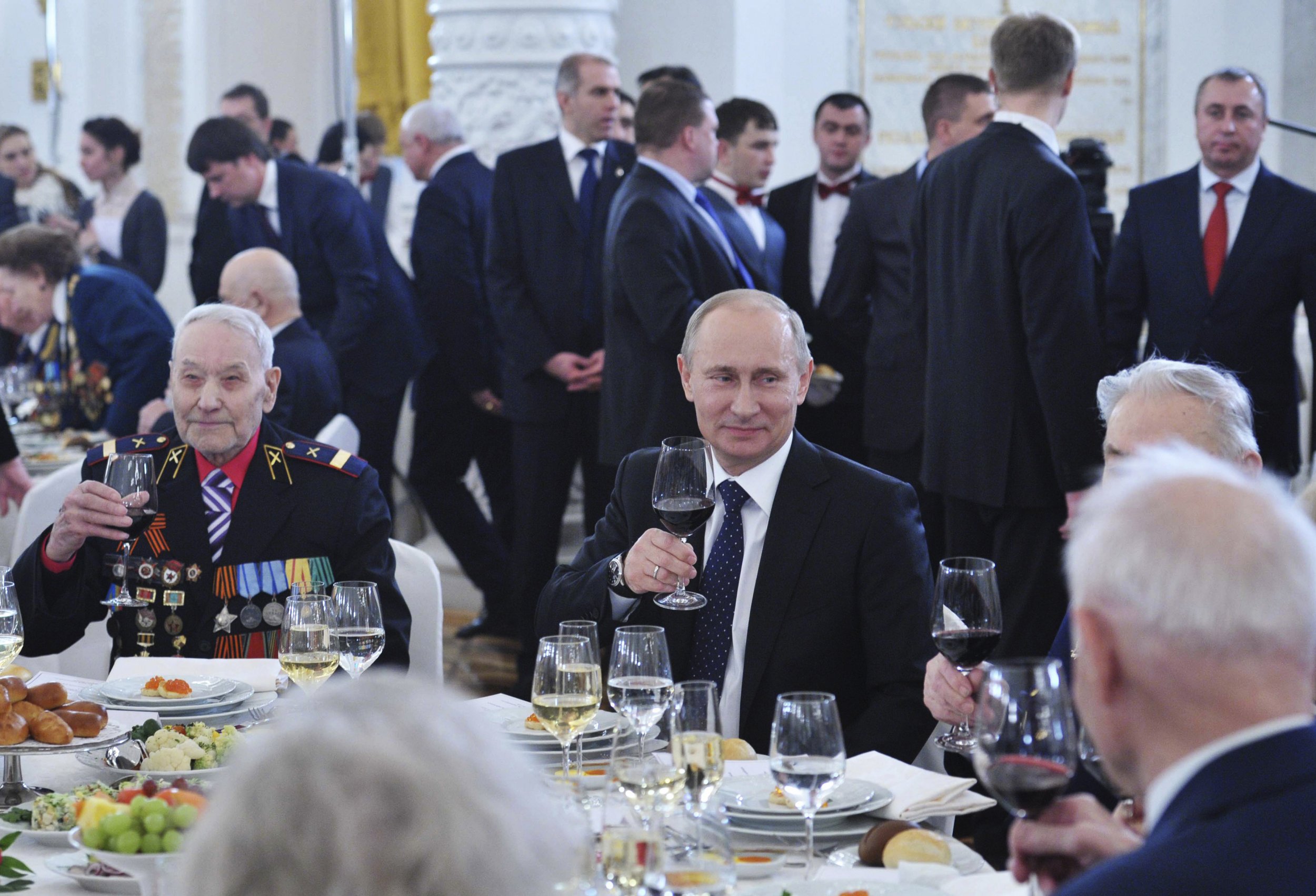 Russia's financial crisis continues to hit the alcohol industry hard, as wine prices are up by as much as 15 percent among some brands, exceeding winemakers' bleak projections.
Russia is caught in an economic recession brought on by an unstable ruble, volatile oil prices, and the effects of a ban on many Western food imports. Its recession is predicted to continue until the end of 2016, according to the International Monetary Fund.
Leonid Popovich, spokesman for Russia's winemakers' trade union, told state news agency Itar-Tass that the union had originally projected the annual increase of wine prices would be between 10 percent and 15 percent. But, he added, many brands are approaching those estimates much faster.
Popovich said he was "astounded" that the annual price increase for wine has already been eclipsed in some brands in the first quarter of the year alone. He did not give an explanation as to why prices have jumped so quickly, but he did say winemakers hope prices will stop rising and stay at their current level.
The price of Russian food and drink has risen rapidly, with recent figures showing that, for the first time since 2008, Russians are spending half of their income after taxes on groceries and cigarettes.
The prices of strong alcoholic drinks such as vodka are also on the rise, while Russia's worsening relations with the West and Ukraine have contributed to a drop in alcohol exports.
Demand for budget alternatives to wine has spiked across country in the meantime, up 51 percent since the start of the year. And a long-awaited lift of the ban on wine imports from nearby Georgia is also putting pressure on Russian winemakers at a time of economic uncertainty.
The Ministry of Trade is currently drafting a bill to lift a ban on alcohol sales near schools in a bid to help smaller sellers, but the bill is yet to be put to parliamentary vote.